Current Program Offerings:
FALL ADULT FAITH FORMATION SESSIONS
BIBLE STUDIES:
From Genesis to Jesus
Facilitated by Julie Rushin, Thursday Evenings, 7-9 pm
14 Week Study Sept. 5, 12, 19, 26; Oct. 3, 10, 17, 24; Nov. 7, 14, 28; Dec. 5, 12, 19
Genesis to Jesus opens the door to deeper understanding of Scripture for all Catholics. The study leads the reader on an overview of salvation history in order to give the "big picture," the single plot that runs through the books of the Bible.  $35.00– scholarships available.
The Bible Timeline — Click here for more info
Thursday Mornings 10 am- 12 pm
Back by popular demand!
Facilitated by Jim Guthrie and Frank DiGiacomo.
Understand the Entire Bible
This Study takes you on a guided journey through salvation history. Presenter Jeff Cavins will show you how fourteen of the Bible's narrative books tell the biblical story from beginning to end and give you the keys to understanding the amazing story woven throughout Scripture.
23 weeks broken into three time frames.
#1 Session 1-10        Sept.  5 – Nov. 7
#2 Session 11 -17    Jan. 9 – Feb. 20
#3 Session 18 -23    Apr. 23- May 28 
$37.00 per workbook. If you have the workbook from a previous study, you are welcome to use it. New workbook is not necessary. Scholarships available. RSVP FOR ALL ADULT SESSIONS kkhuey@smmcatholic.org
Adult Life – Long Faith Formation
Women's Day of Reflection — January 25, 2020 — We will be led by Fr. Joseph Lingan
Focusing on our prayer life through the Ignatian Spiritual Exercises.  Click this link for information and to register.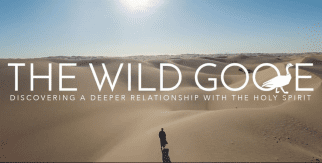 Small Faith Groups forming. Sessions begin November 3rd.
Se forman pequeños grupos de fe. Las sesiones comienzan el 3 de noviembre. 
From the comfort of your homes and neighborhoods gather with other Catholics for 90 minutes per session to grow in faith and community. Each segment has a 22 – 30 minute video with discussion to follow.
Desde la comodidad de sus hogares y vecindarios, reúnanse con otros católicos durante 90 minutos por sesión para crecer en la fe y la comunidad. Cada segmento tiene un video de 22 a 30 minutos con discusión a continuación.
Registration/ Registro
Please click here to sign up:  https://www.osvhub.com/st-mary-magdalene-cath-church-1/forms/the-wild-goose-1 .
Vaya a la página de inicio de St. Mary Magdalene https://smmcatholic.org y haga clic en ganso salvaje o https://www.osvhub.com/st-mary-magdalene-cath-church-1/forms/the-wild-goose-1 .
This is an online formation program from FORMED.ORG

Even if you miss a segment with the group, you can still watch and keep pace with your group.

Everyone, please register on the www.formed.org subscription to preview the segments. Simply select St. Mary Magdalene Newnan and enter your information under the parish subscription.

No cost to you.

Contact Kathy Kelly–Huey for more information kkhuey@smmcatholic.org

Este es un programa de formación en línea de FORMED.ORG

Incluso si pierde un segmento con el grupo, aún puede mirar y seguir el ritmo de su grupo.

Todos, regístrese en la suscripción a www.formed.org para obtener una vista previa de los segmentos. Simplemente seleccione St.

Mary Magdalene Newnan e ingrese su información en la suscripción parroquial.

Sin costo para ti.

Póngase en contacto con Kathy Kelly–Huey para obtener más información kkhuey@smmcatholic.org
CATHOLIC PUBLISHERS
Reading more about our faith is a great way to increase your faith.  Here are  resources to purchase books, DVD's and other material  to enhance your knowledge of the faith and inform your spirituality.
http://www.liguori.org/love-is-our-mission-pope-francis-in-america.html
http://www.pastoralplanning.com/
http://www.usccb.org/
http://www.catholiccompany.com/catholic-books-c5/?aid=117&adpos=1t1&creative=81464814278&device=c&matchtype=e&network=g&gclid=CIPHiJSYu8kCFdgQgQodc58Ihw
Year round, Life long, Adult Faith Formation Sessions
Lifelong faith formation strives to develop and enliven disciples of Jesus Christ and to continue our individual lifelong conversion.
14 "This is crucial: we must be converted—and we must continue to be converted! We must let the Holy Spirit change our lives! We must respond to Jesus Christ. And we must be open to the transforming power of the Holy Spirit who will continue to convert us as we follow Christ. If our faith is alive, it will be aroused again and again as we mature as disciples. 15. We can only share what we have received; we can hold on to our faith only if it continues to grow. "But if salt loses its taste," Jesus asked, "with what can it be seasoned?" Go and Make Disciples, USCCB.
St. Mary Magdalene strives to offer a variety of formation opportunities for example, understanding and communicating the faith, skills needed for personal growth, the experience of family life, relationships, public service, and concern for the common good.
ADULT ONLINE LEARNING
Distance and online learning opportunities for adult faith formation.
University of Dayton offer reduced tuition for online courses through an relationship with the Archdiocese of Atlanta
Over 45 online courses in seven cycles per year.
Courses count toward catechist certification hours
Click the link below for more information:
https://vlcff.udayton.edu/calendar/#cycle_7_2019_English
VIRTUAL ADULT FAITH FORMATION
Virtual faith formation is a great way to evangelize others and learn more about our vibrant Catholic Faith.


FORMED.ORG
https://formed.org/   FREE!  Easy Registration with no password needed!
Formed offers a wonderful library of movies for youth and adults, books, audio and adult faith formation studies are at your finger tips. All smart devices can be used.  Traveling and can't attend a small faith group?  You can access the study your group is doing and participate from your hotel room. Watch, share and talk from 1000 miles away!
Enjoy your journey through these websites for vibrant and current information about our faith.
Official Vatican homepage. http://w2.vatican.va/content/vatican/en.html
Presents news services, information on the history of the Catholic Church and departments of the Roman Curia, as well as Church Teachings.
United States Conference of Catholic Bishops www.usccb.org.
Official U.S. Conference of Catholic Bishops website. Presents information on Evangelization and Catechesis and Catholic education geared to a variety of age groups, including elementary, secondary and college students, youth and young adults, adult members of the Church and those who are seek to become Catholics.
Archdiocese of Atlanta  –  www.archatl.com.
Official website of the Archdiocese of Atlanta. Current and topical information affecting the Church of Atlanta.
Resource Page from Office of Faith Formation – Archdiocese of Atlanta http://www.archatl.com/offices/ofd2012/resources/index.html
A plethora of webinars videos on topics ranging from the Documents of Vatican II, the Liturgy to Prayer and Sacraments to parenting and moms support groups.
 Catholic News Service http://www.catholicnews.com/
The mission of Catholic News Service is the mission of the Church itself — to spread the Gospel through contemporary means of communication.
 Catholic Relief Services (CRS) www.crs.org
Catholic Relief Services is the official international humanitarian agency of the Catholic community in the United States.
 Busted Halo http://bustedhalo.com/
A real time blog spot with current events and topics relating the world at large in light of our Catholic Traditions