Current Program Offerings:
Winter 2018 – 2019
ST. MARY MAGDALENE LIFE LONG ADULT FAITH FORMATION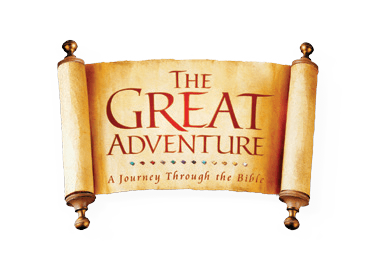 Ephesians—Discover Your Inheritance
Tuesday Evenings, 7-8:30 pm, January 15-March 12 and Thursday Mornings, 9:30—11 am, January 17-March 14.  RSVP to Kathy Kelly Huey at kkhuey@smmcatholic.org or call 770.253.5668.  Cost $25 per book.  Click this link for more information.
ADULT SPEAKER SERIES
Sex Abuse Crisis: Fact, Fiction, Future
Tuesday February 26, 7:30 – 9 pm
Depart St. Mary Magdalene at 6:30 pm
Location – Cannon Chapel, Emory University , 515 South Kilgo Circle, NE
The current sexual abuse crisis demands precise information not sensationalized storylines. This dialogue will attempt to place the current crisis in an historical context with data driven conclusions that will allow us to discern possible steps forward.
Speaker: Fr. Gerard McGlone, S.J. -A psychotherapist for nearly 30 years, Fr. McGlone served as the co-director of research and staff therapist at the National Institute for the Study, Prevention, and Treatment of Sexual Trauma. He has four master's degrees: one in divinity, one in theology and two in clinical and counseling psychology, as well as a Ph.D. in clinical psychology.
RSVP – Kathy Kelly Huey- kkhuey@smmcatholic.org if you wish to carpool.  If you drive on your own please RSVP to the Aquinas Center at 404.727.6326.
CATHOLIC PUBLISHERS
Reading more about our faith is a great way to increase your faith.  Here are  resources to purchase books, DVD's and other material  to enhance your knowledge of the faith and inform your spirituality.
http://www.liguori.org/love-is-our-mission-pope-francis-in-america.html
http://www.pastoralplanning.com/
http://www.usccb.org/
http://www.catholiccompany.com/catholic-books-c5/?aid=117&adpos=1t1&creative=81464814278&device=c&matchtype=e&network=g&gclid=CIPHiJSYu8kCFdgQgQodc58Ihw
Year round, Life long, Adult Faith Formation Sessions
Lifelong faith formation strives to develop and enliven disciples of Jesus Christ and to continue our individual lifelong conversion.
14 "This is crucial: we must be converted—and we must continue to be converted! We must let the Holy Spirit change our lives! We must respond to Jesus Christ. And we must be open to the transforming power of the Holy Spirit who will continue to convert us as we follow Christ. If our faith is alive, it will be aroused again and again as we mature as disciples. 15. We can only share what we have received; we can hold on to our faith only if it continues to grow. "But if salt loses its taste," Jesus asked, "with what can it be seasoned?" Go and Make Disciples, USCCB.
St. Mary Magdalene strives to offer a variety of formation opportunities for example, understanding and communicating the faith, skills needed for personal growth, the experience of family life, relationships, public service, and concern for the common good.
VIRTUAL ADULT FAITH FORMATION
Virtual faith formation is a great way to evangelize others and learn more about our vibrant Catholic Faith.


FORMED.ORG
https://formed.org/   Access Code  2Z8MZQ  .  Join FORMED.ORG by using the parish code.  A wonderful library of movies for youth and adults, books, audio and adult faith formation studies are at your finger tips. All smart devices can be used.  Traveling and can't attend a small faith group?  You can access the study your group is doing and participate from your hotel room. Watch, share and talk from 1000 miles away!
Enjoy your journey through these websites for vibrant and current information about our faith.
Official Vatican homepage. http://w2.vatican.va/content/vatican/en.html
Presents news services, information on the history of the Catholic Church and departments of the Roman Curia, as well as Church Teachings.
United States Conference of Catholic Bishops www.usccb.org.
Official U.S. Conference of Catholic Bishops website. Presents information on Evangelization and Catechesis and Catholic education geared to a variety of age groups, including elementary, secondary and college students, youth and young adults, adult members of the Church and those who are seek to become Catholics.
Archdiocese of Atlanta  –  www.archatl.com.
Official website of the Archdiocese of Atlanta. Current and topical information affecting the Church of Atlanta.
Resource Page from Office of Faith Formation – Archdiocese of Atlanta http://www.archatl.com/offices/ofd2012/resources/index.html
A plethora of webinars videos on topics ranging from the Documents of Vatican II, the Liturgy to Prayer and Sacraments to parenting and moms support groups.
 Catholic News Service http://www.catholicnews.com/
The mission of Catholic News Service is the mission of the Church itself — to spread the Gospel through contemporary means of communication.
 Catholic Relief Services (CRS) www.crs.org
Catholic Relief Services is the official international humanitarian agency of the Catholic community in the United States.
 Busted Halo http://bustedhalo.com/
A real time blog spot with current events and topics relating the world at large in light of our Catholic Traditions