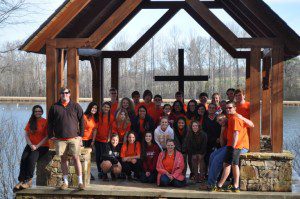 St. Mary Magdalene's Youth Group is a place where teens in grades 9-12 gather to grow in faith and in relationship with each other. Our community is formed through:
Click here for Registration Materials
Click here for Program Materials and Session outlines
All teens in grades 9-12 are welcome to join us for any of our activities!

CONFIRMATION
The Confirmation program is enfolded into the Youth Group sessions offering valued review to everyone in the Youth Group program.  We also meet in special sessions on dates that are provided at the start of the program year.
On the Sunday afternoons that we gather with Youth Group; they dismiss a half-hour early – allowing Confirmation to continue to form as a team of youth on the journey towards this third Sacrament of Initiation.
Program Material: Matthew Kelly's Decision Point
Confirmation gathers in 12 sessions – Calendar provided (primarily scheduled at the Youth Group time: 4 to 5:30 p.m.)
CORE TEAM
Our Core Team consists of adults over the age of 23. The Core Team is the adult leadership of the youth ministry program. Members of the Core Team help facilitate youth nights and develop relationships with all our teens through:
Participation in small groups
Mentoring 2-3 peer ministers each
Chaperoning off-site retreats and events
Continually praying for our teens
PEER MINISTRY
This is an opportunity for Confirmed teens (typically juniors and seniors in high school) who wish to give back to the youth group by helping to lead. Peer Ministers are role models for the underclassmen. They lead by:
Planning and running quarterly youth nights
Helping to facilitate weekly youth nights
Leading small groups
Leading prayer to begin and end each youth group
Annual lock-in for Peer Ministry Training
Contact Kathy Kelly-Huey, our DRE, if you have questions or are interested in being a part of the Core Team. It is a completely unique and incredibly fulfilling opportunity!
PROGRAM MATERIALS AND SESSION OUTLINE FOR YOUTH GROUP:
Youth Ministry Access, by the Center for Ministry Development.
Sessions open with Circle Prayer –
Then social exercises and/or "Icebreaker" games.
We then move into our session topic and break into small groups for discussions, writing posters, prayers or even raps that help us further explore the session's theme.
We close with Circle Prayer and offer personal intentions.
All topics touch every theme and component in Comprehensive Ministry for youth as our greater Church expects us to do.
IMPORTANT DOCUMENTS
Registration Form 2019
Parent Registration Letter 2019
Parent Handbook 2019
Sacrament Registration Form
Media Release Form 2017.2018
Faith Formation Calendar 2018-2019
RETREATS:
We have a Fall Retreat with ~
Themes of welcome for the 9th graders
Address goals and the future for the 11th & 12th graders.
Our musicians and singers from Music Ministry show up in full force to rouse us in Praise & Worship!
We "go long and go deep" on this varied theme each year encountering Christ in one another and God's Creation (at beautiful camps).
In the spring, our dynamic leadership team also puts on the Confirmation Retreat. We take over 48 hours away from the rest of the world, striving to "…draw near to God…" so He can draw near to us. (St. James) Again, our band shows up in a mighty way ~ drawing us into prayer through music.
Both of these retreats involve witnesses, testimonials and exciting or downright silly exercises that help all of us break out of our "comfort zones" and reach out to each other to become closer to Jesus and one another, in His Holy Name.

MISSION TRIPS

CATHOLIC HEART WORKCAMP
LOVE. SERVE. CONNECT.
This summer, we went to Charleston, South Carolina for a week of missionary service through Catholic Heart Camp. Worksites are predominantly construction and painting revitalization. We also build wheelchair ramps, go to senior centers and food banks.
Last summer, we pursued local service, working at two refuge centers and cleaning up a local reserve area park. "1 Call    2 Serve   3 Days" and we also offer Youth Conference opportunities. This local and national pursuit of service will follow an every-other-year schedule.
YOUTH GROUP'S MISSION STATEMENT:
Through love and acceptance, we strive to do God's will and we seek to be friends in Christ in all we say and do as members of Youth Group.
In making friends from sharing our faith, may we always be inspiring models to each other. By cheerful service and through thoughtful conversation, may we spread the love of our Lord among our community.
By attending mass and praying on a regular basis, may we gain the "uncontrollable" love and trust from the Lord – building a strong base for ourselves and everyone we affect in our parish.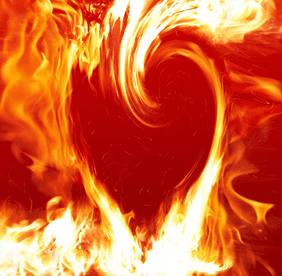 "Go forth and set the world on fire." (St. Ignatius)