The parishioners and pastor of
St. Mary Magdalene Catholic Church
welcome you!
"Dear Young people, you are not the future but the now of God"!
(Pope Francis, Closing homily at World Youth Day, January 27, 2019)
The youth ministry program at St. Mary Magdalene is designed for high school teens.  We invite all young people in grades 9-12 to continue their journey of faith by joining us in our weekly gatherings, retreat weekends, annual mission trips & conferences and social justice/charitable works opportunities.  Together, we will grow in our relationship with God through Jesus and the Church, deepen our friendships with each other and solidify our commitment to bring the light of Christ into the world.
We strive to meet the guidelines of the United States Conference of Catholic Bishops and the Archdiocese of Atlanta.
RENEWING THE VISION – A FRAMEWORK FOR CATHOLIC YOUTH MINISTRY- USCCB:
Three Goals

To empower young people to live as disciples of Jesus Christ in our world today.
To draw young people to responsible participation in the life, mission, and work of the Catholic faith community.
To foster the total personal and spiritual growth of each young person.

Themes for Comprehensive Ministry with Adolescents

Advocacy, Catechesis, Community Life, Evangelization, Justice & Service, Leadership Development, Pastoral Care, Prayer & Worship.
In order to accomplish these goals, and assist the youth in cultivating their faith, trained members of our core team (adults), peer ministers (high school juniors & seniors) along with the youth minister collaborate as a team in planning, praying, and accompanying the teens.  We seek to be instruments of God's love and to be dedicated disciples of Jesus!
---
A flock of FLAMINGOS may come to a yard near you!  Are you ready?
Flocking is now available YEAR ROUND!  Celebrate your family and friends' birthdays, anniversaries, graduations, or any special day!  
To place your order and pay with credit or debit card click the link here: Online Payment Flocking Form
Or see Pixie Smith in the youth ministry office.
Only $25.00/yard
Proceeds from this youth group fundraising event will be used for mission work and other Youth Events throughout the year!
Thank you for your generosity.
---
IMPORTANT DOCUMENTS
Flocking Form: Online Payment Flocking Form
2019 Fall Retreat Online Payment:  https://www.osvhub.com/st-mary-magdalene-cath-church-1/forms/youth-ministry-fall-retreat
Registration Form 2019
Parent Registration Letter 2019
Parent Handbook 2019
Sacrament Registration Form
Media Release Form

YG and Confirmation Parent Calendar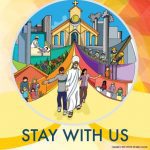 CONFIRMATION
The Archdiocese of Atlanta guidelines for the Sacraments of Initiation considers the 10th grade year as the norm for the reception of the Sacrament of Confirmation.  There is a two-year prerequisite of foundational religious formation as well as a free-standing immediate preparation requirement.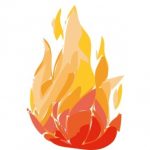 Click here for additional information on High School Confirmation
Or
Contact Pixie Smith, Youth Minister, psmith@smmcatholic.org, 678-854-9987