Annunciation Hall progress – August 3, 2020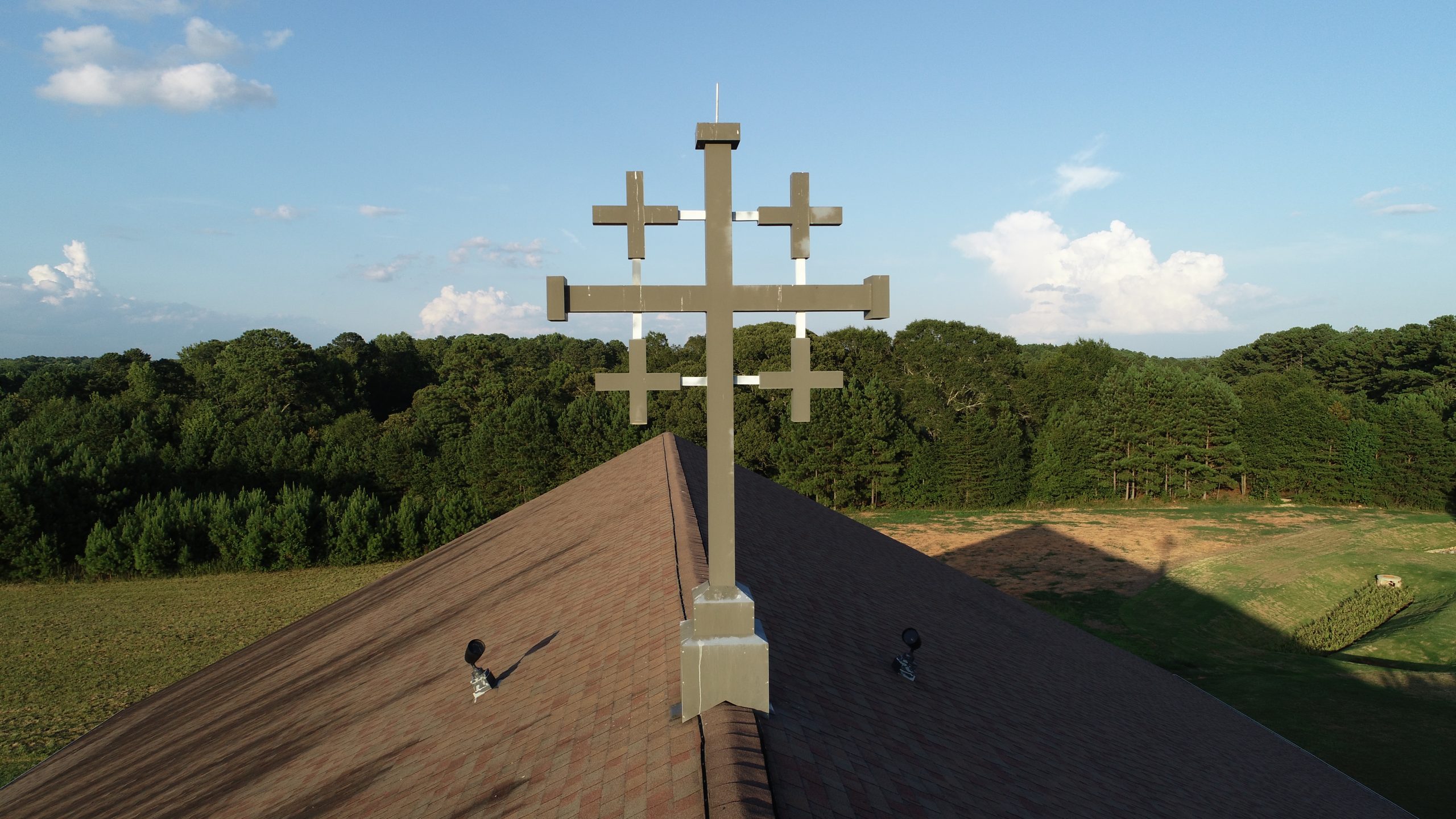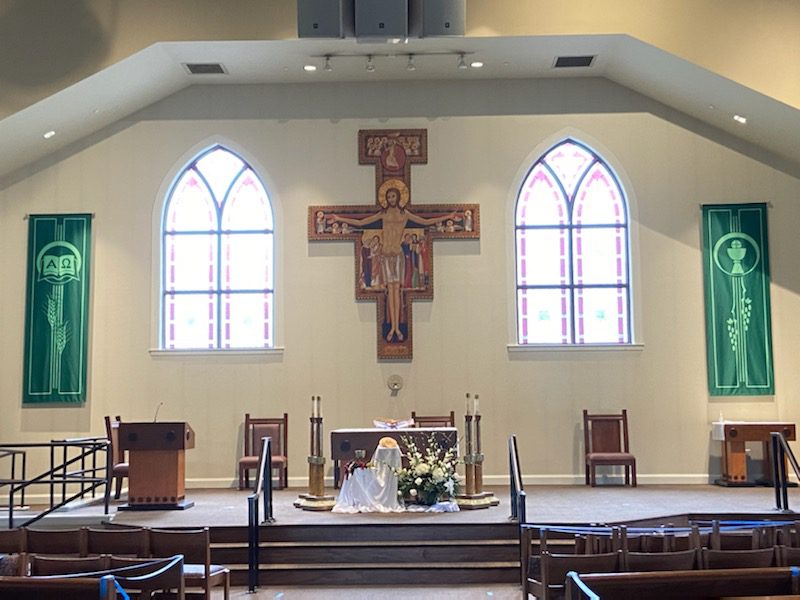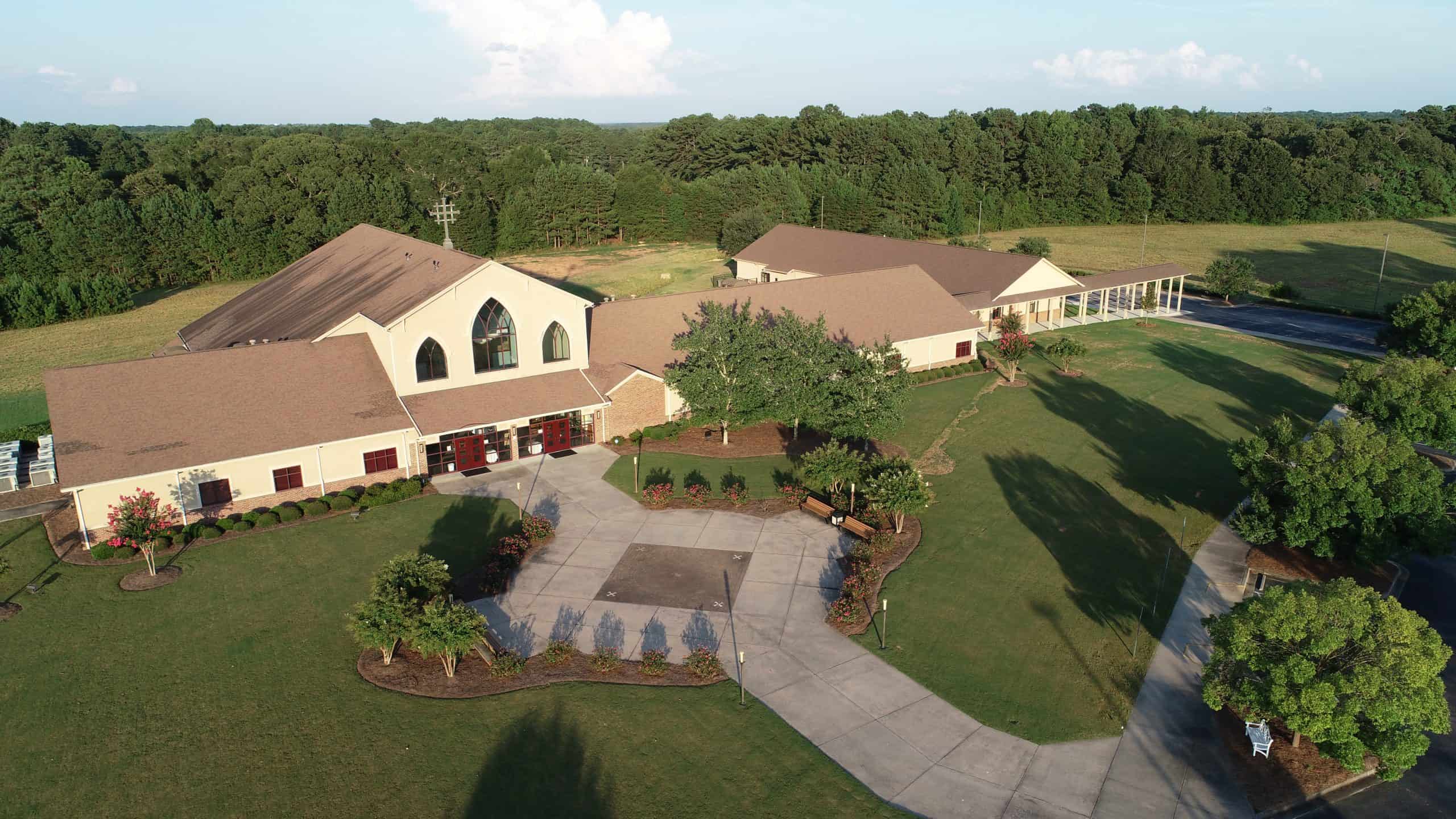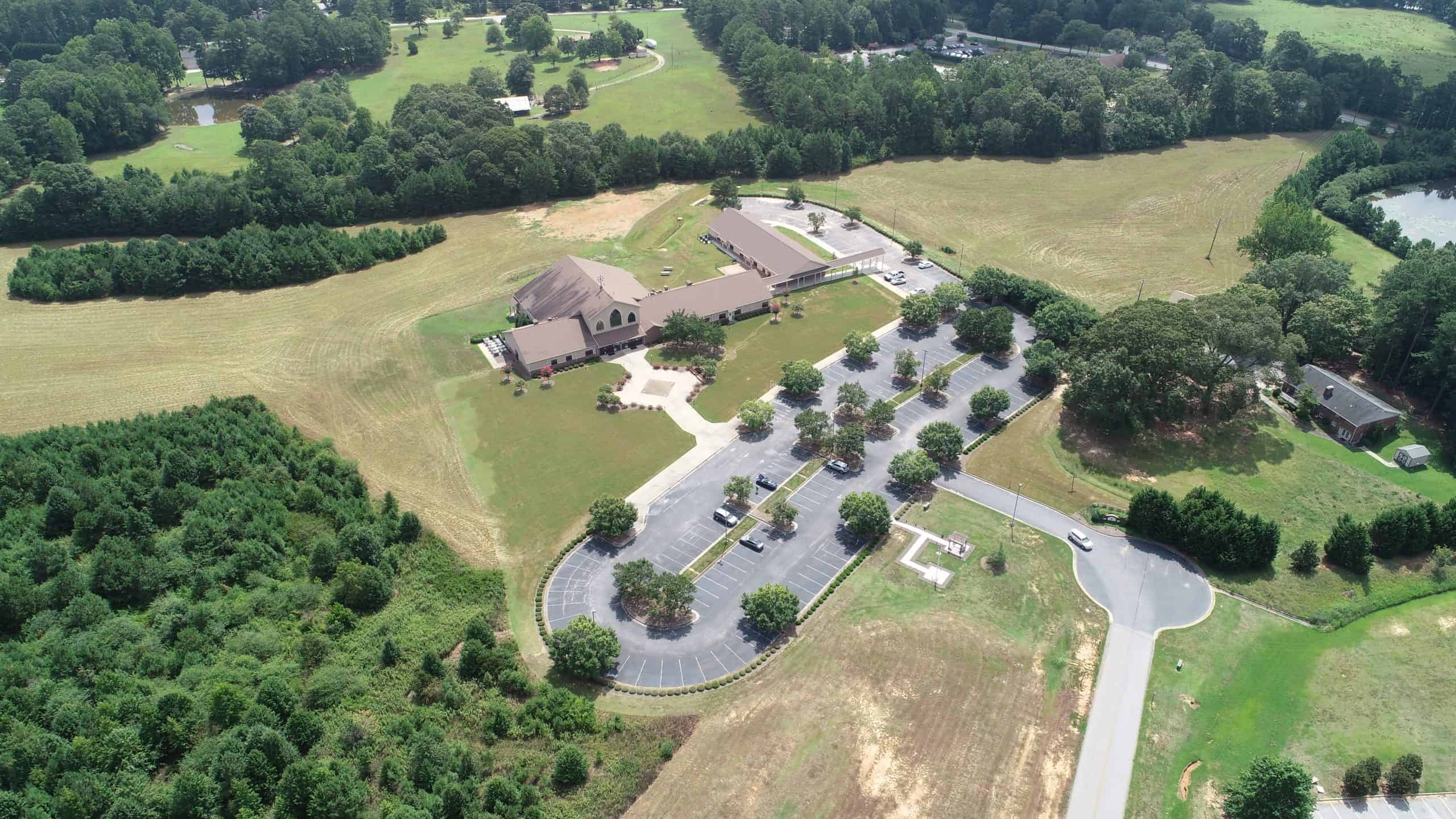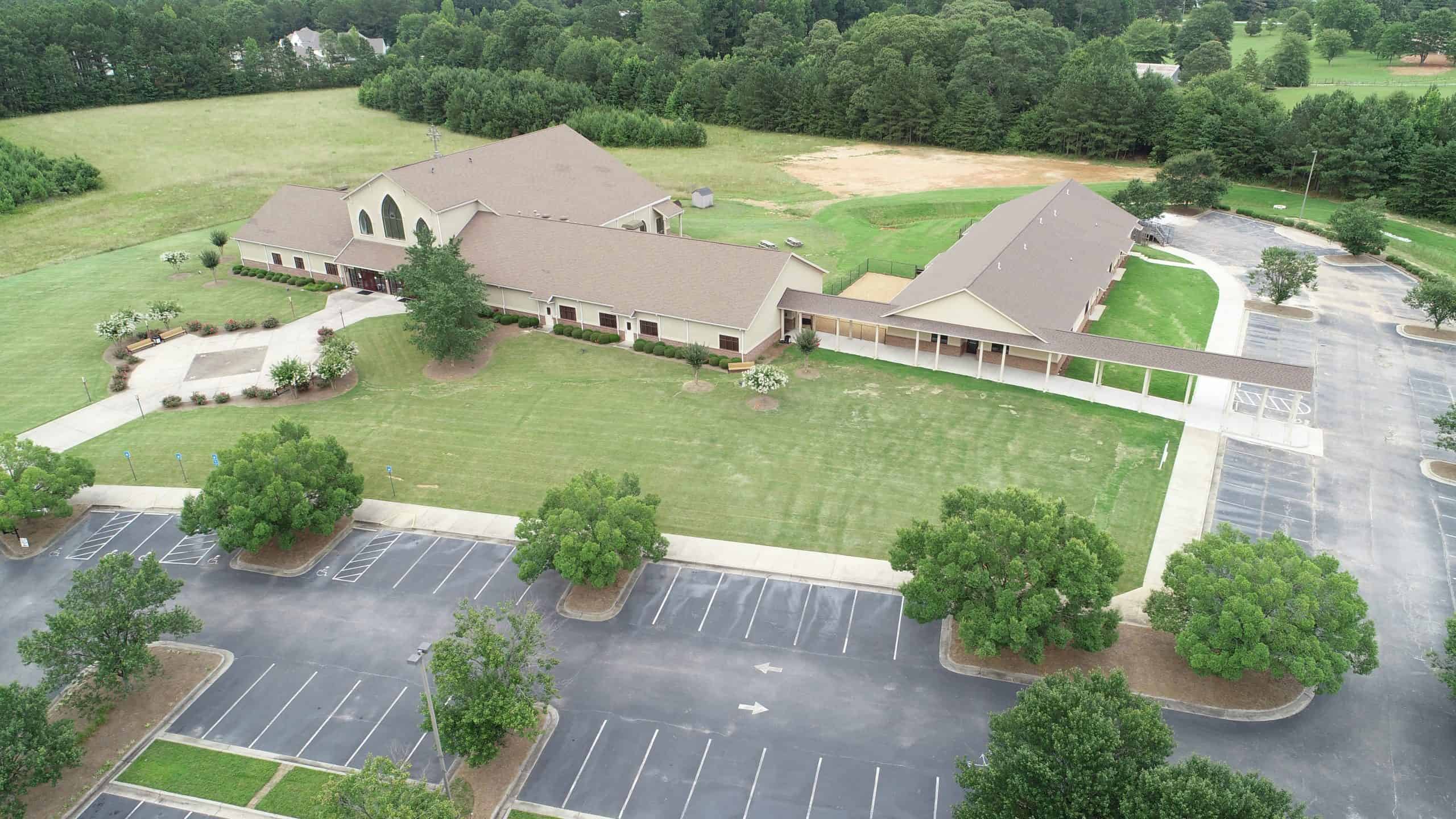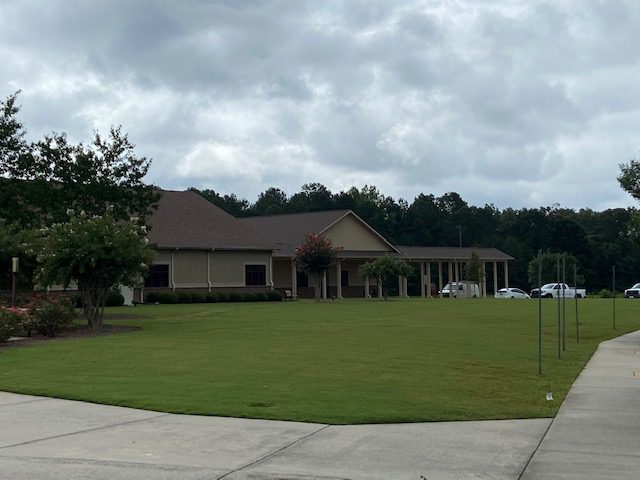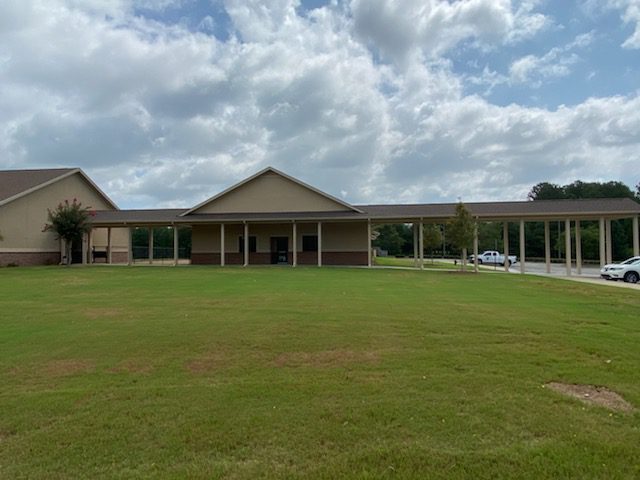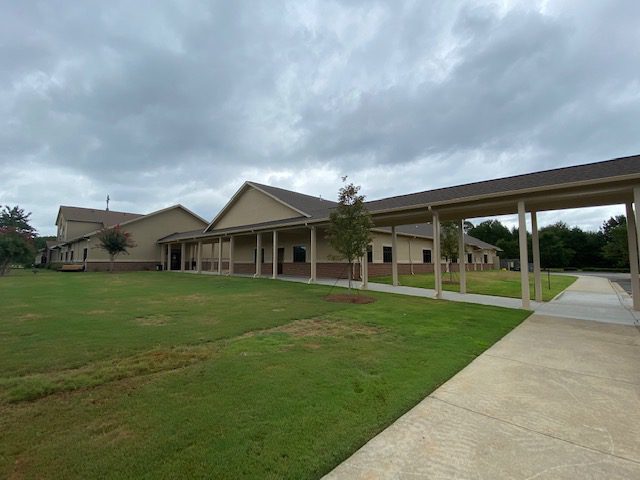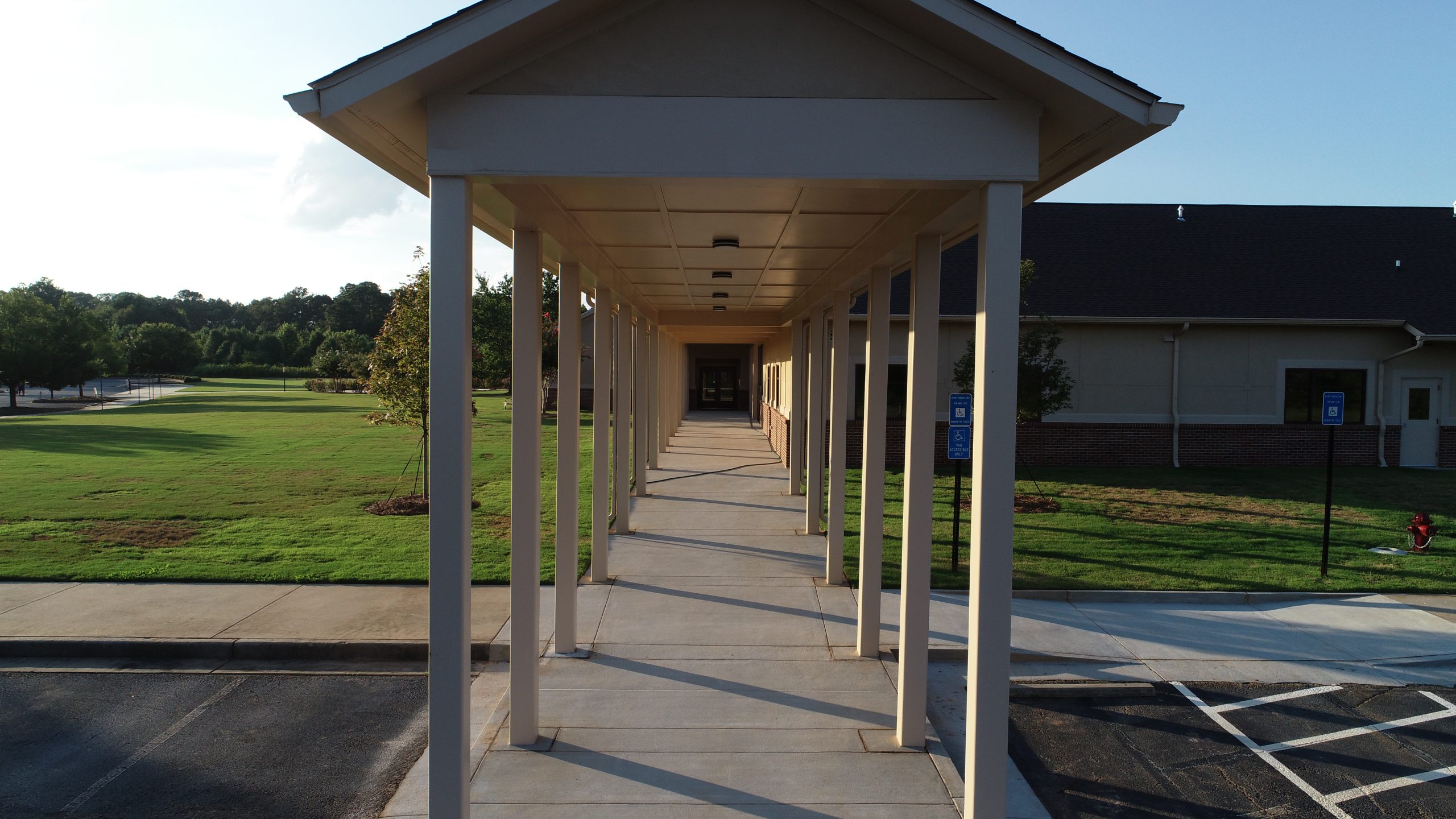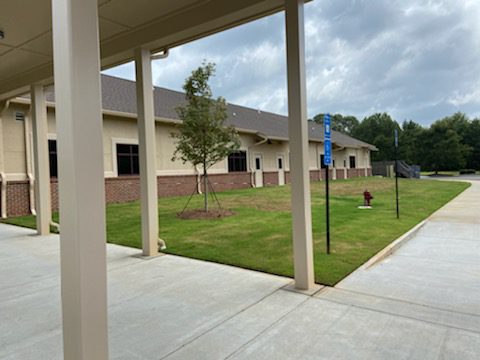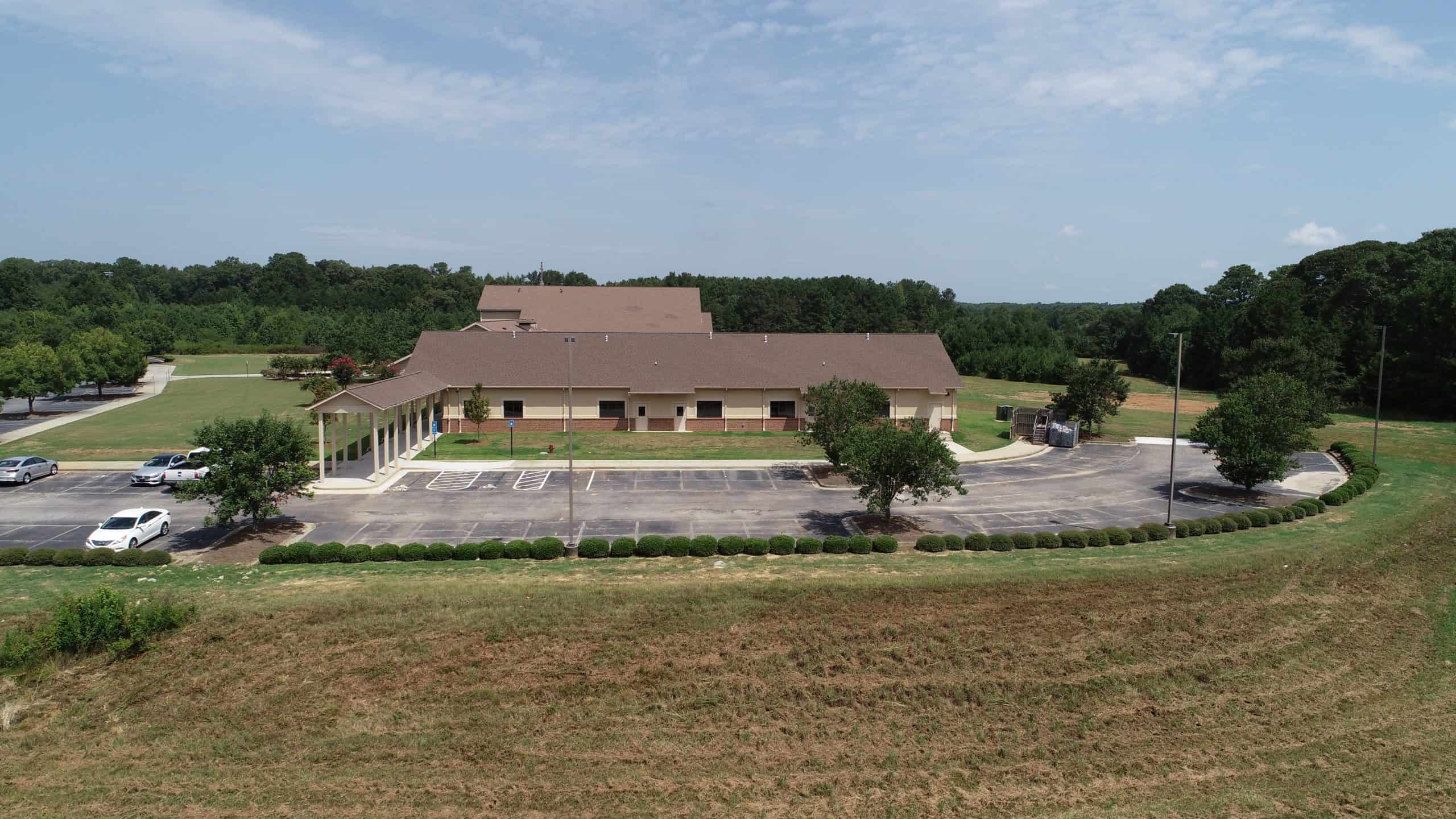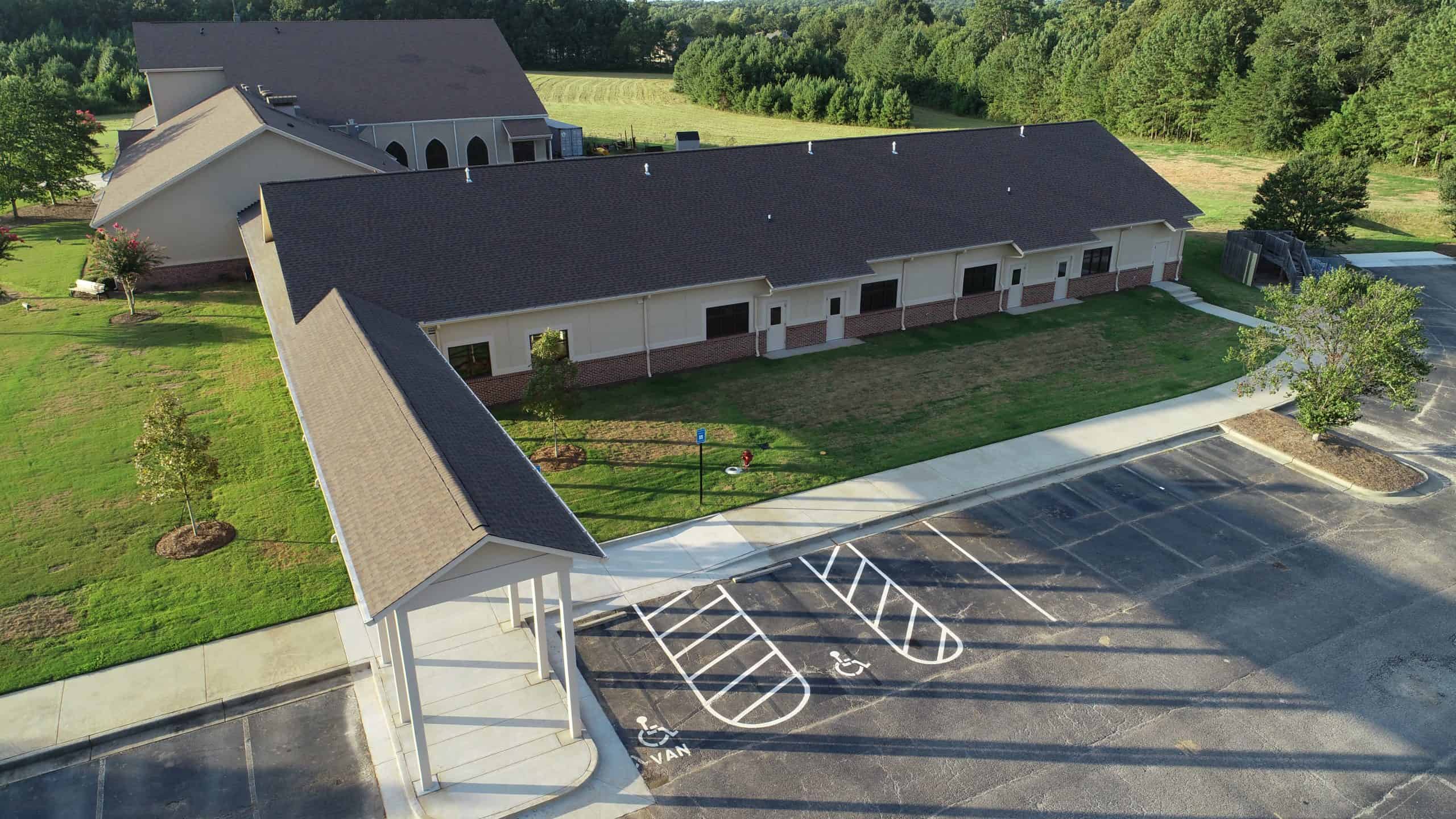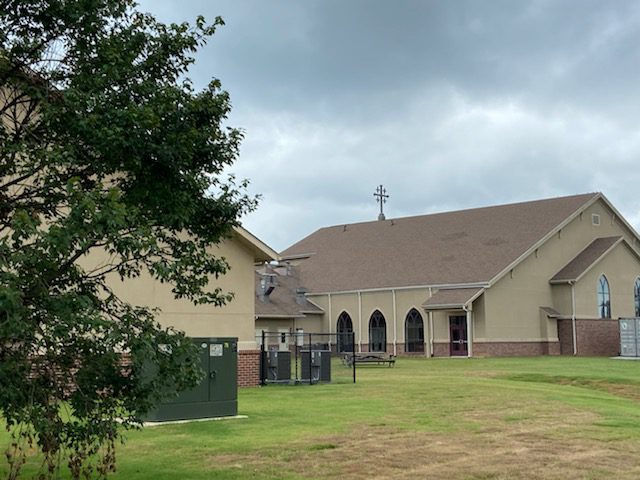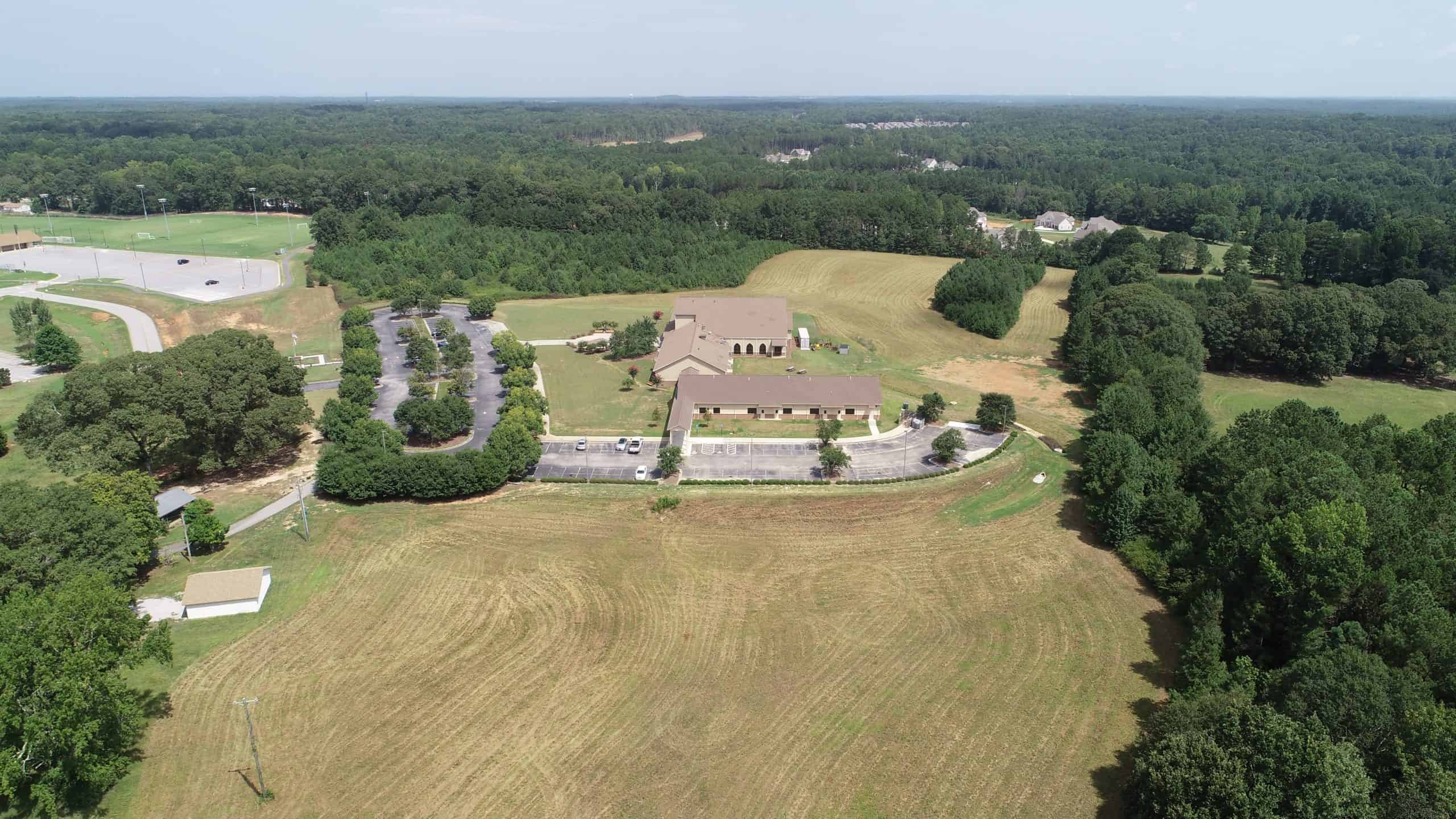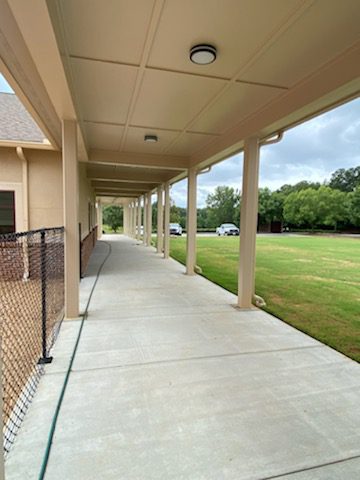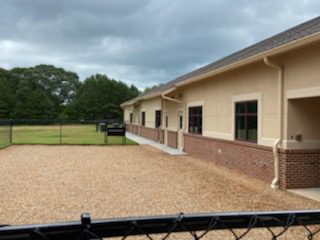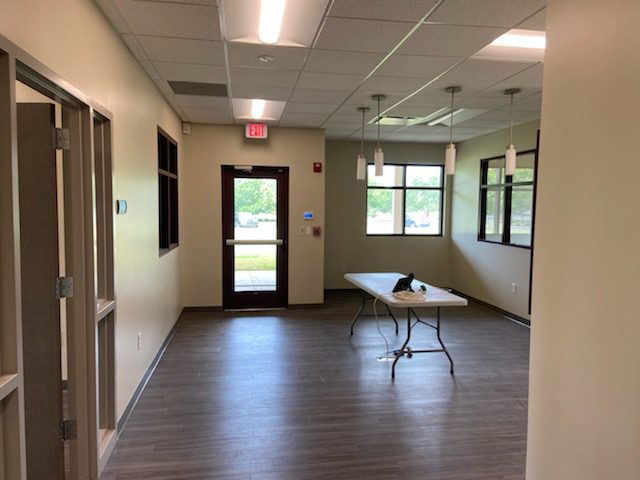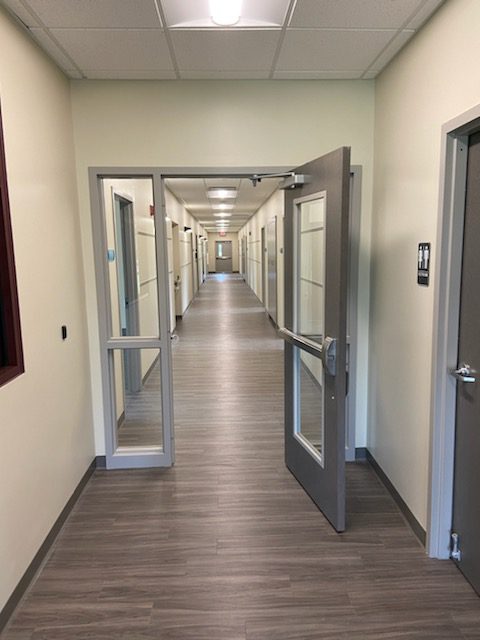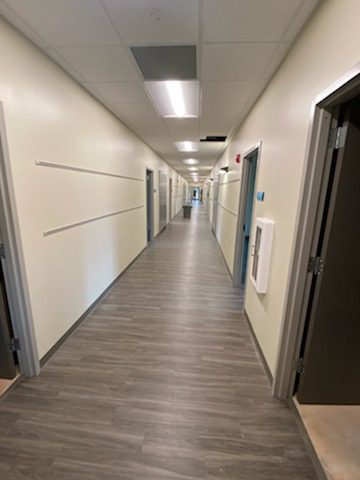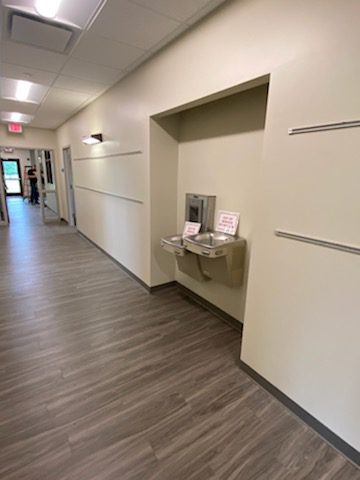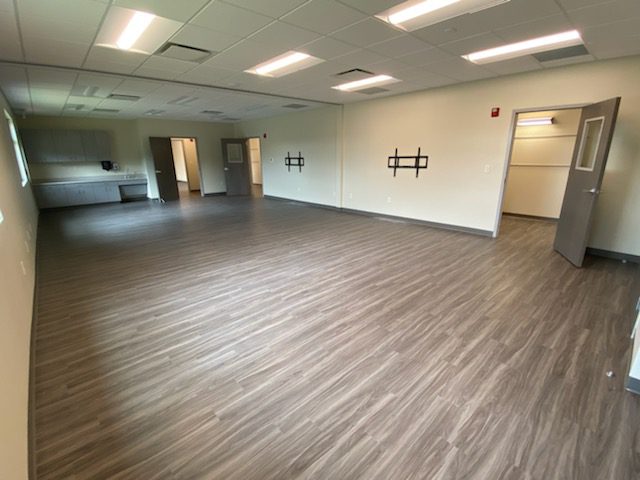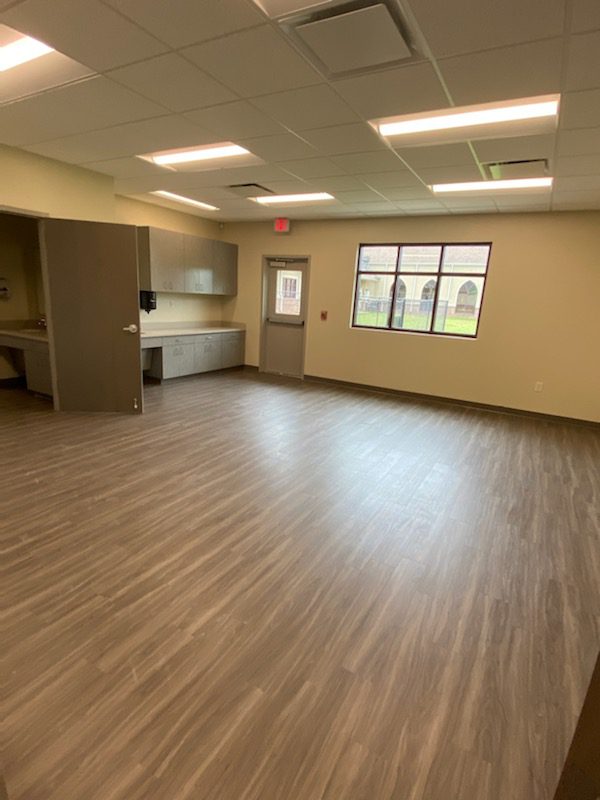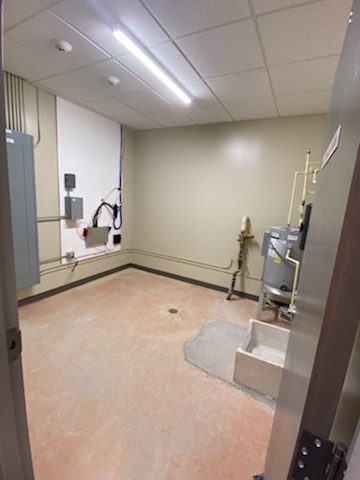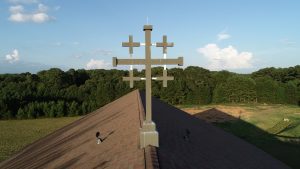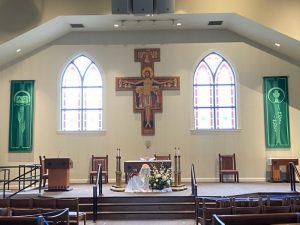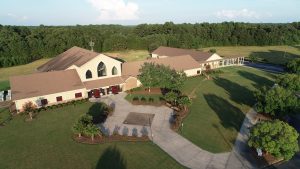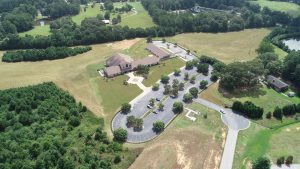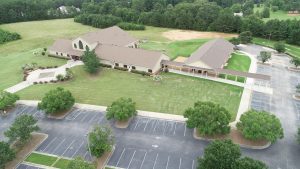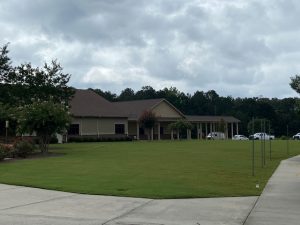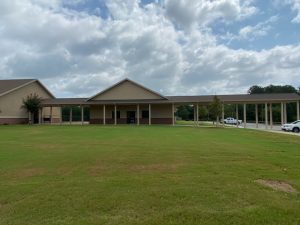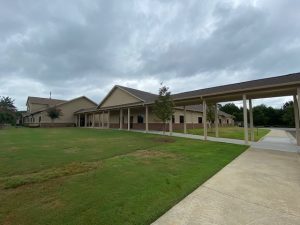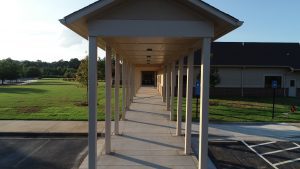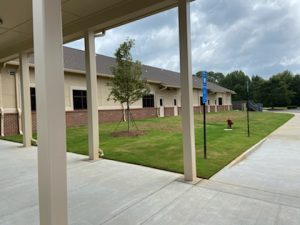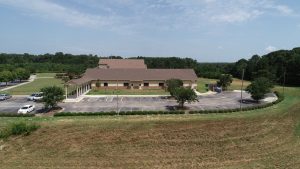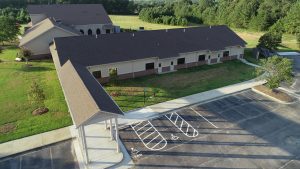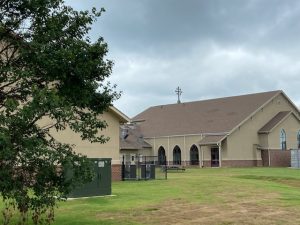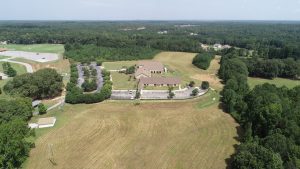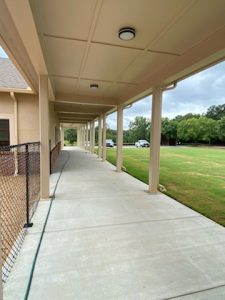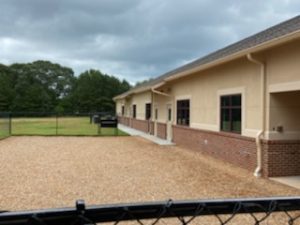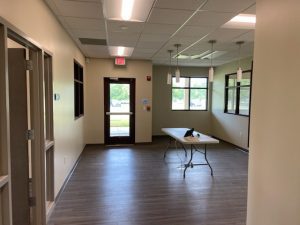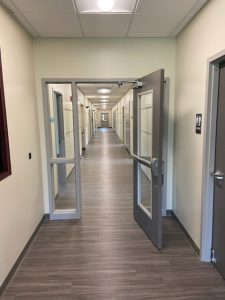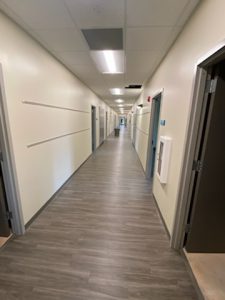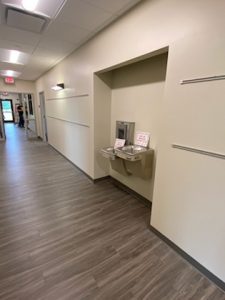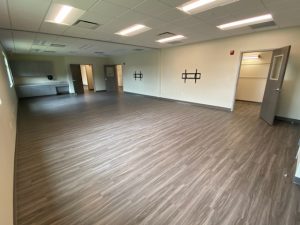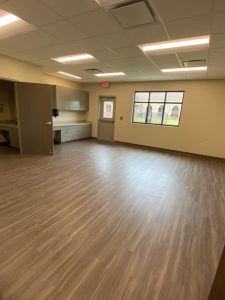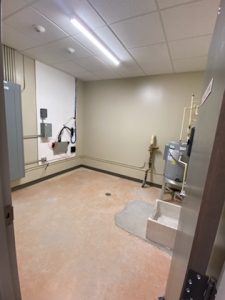 Annunciation Hall progress – June 29, 2020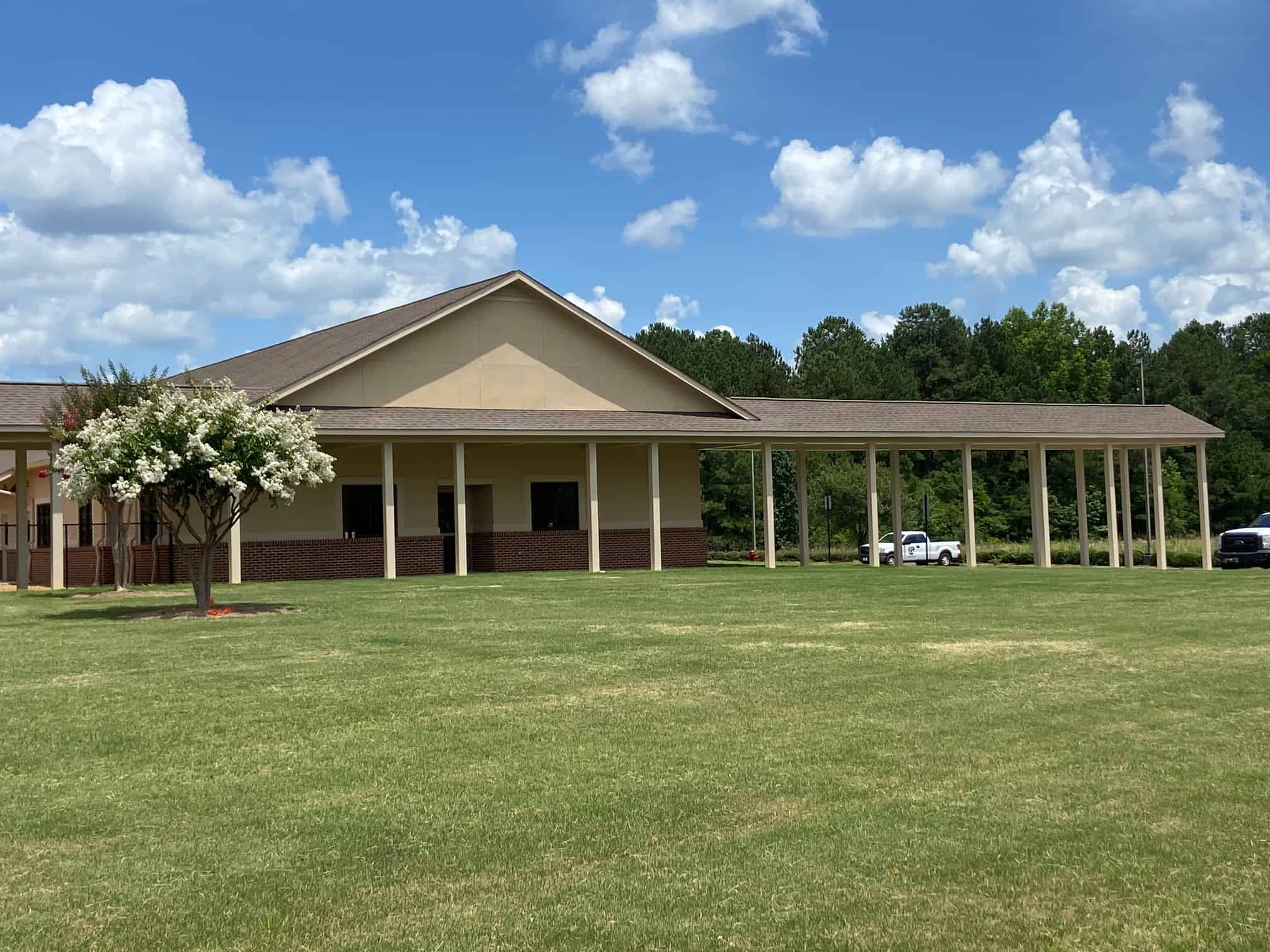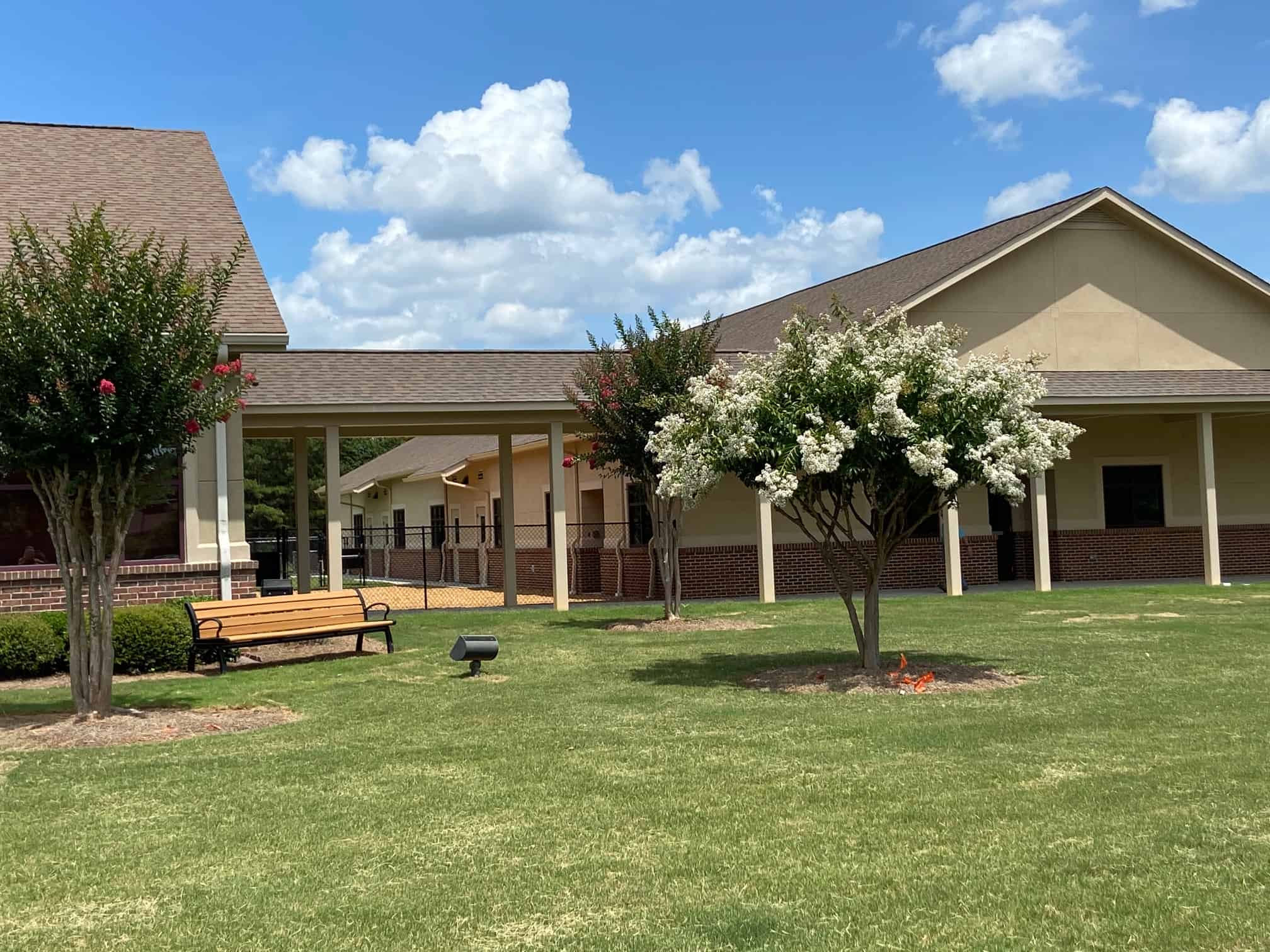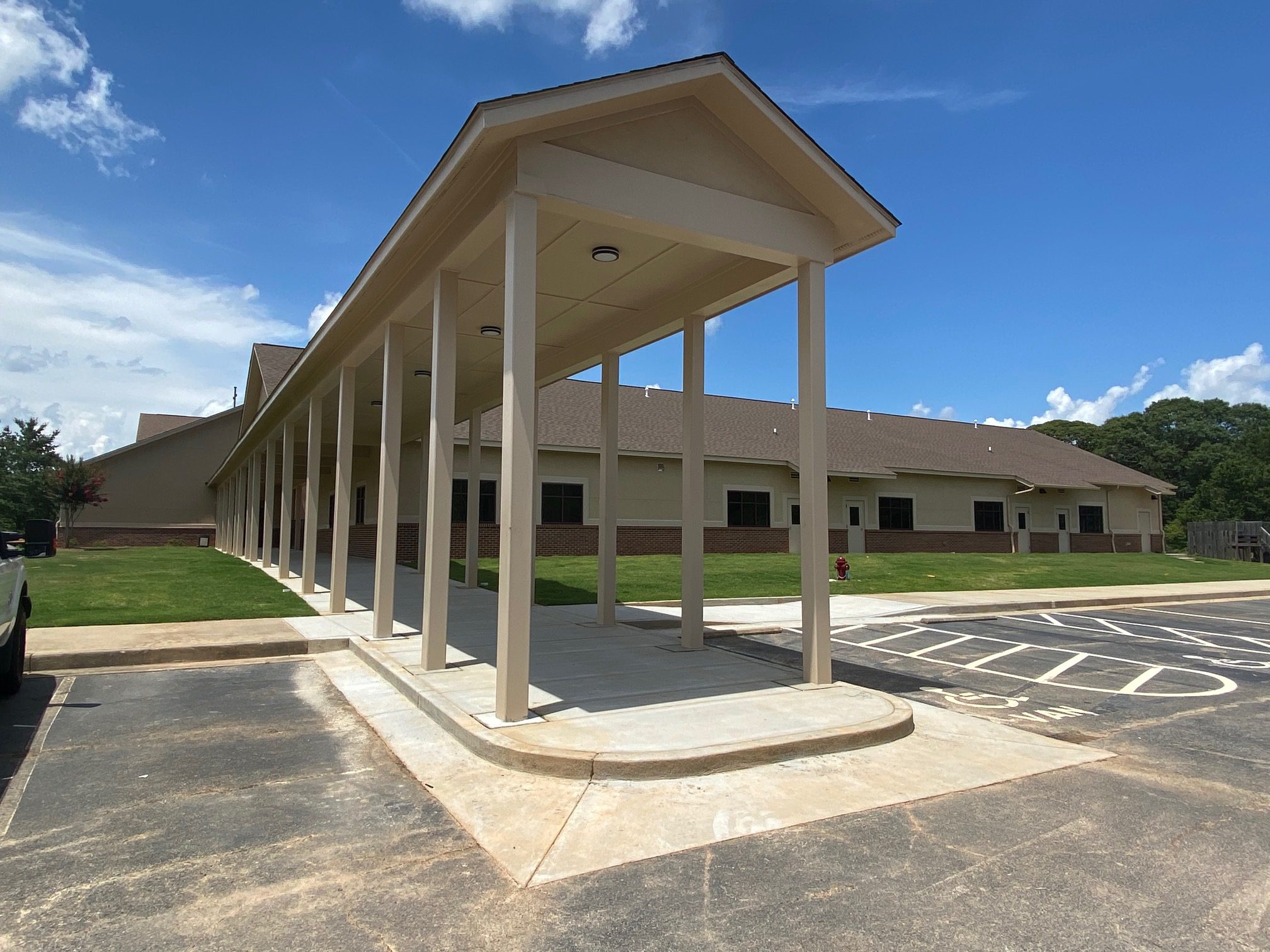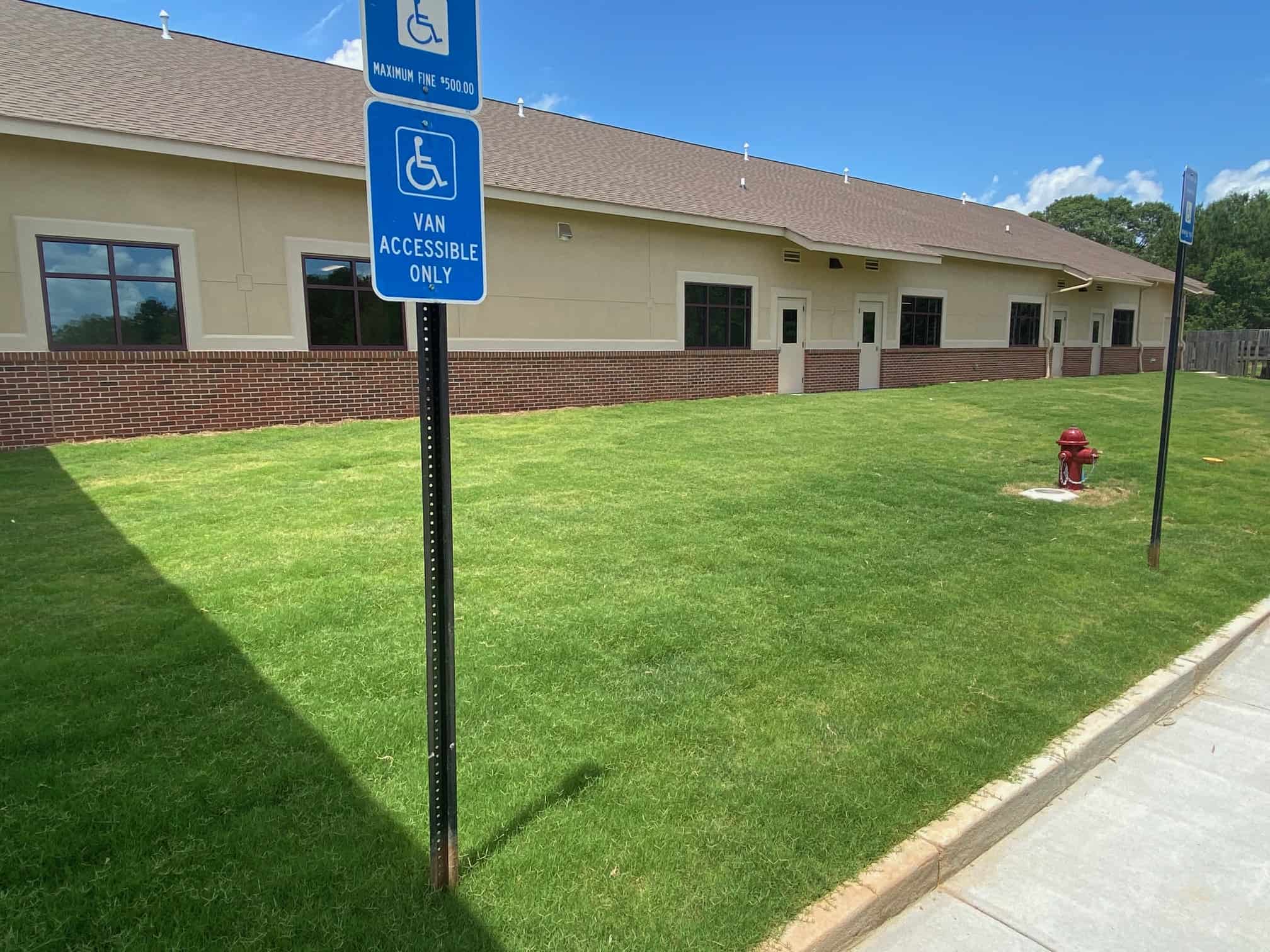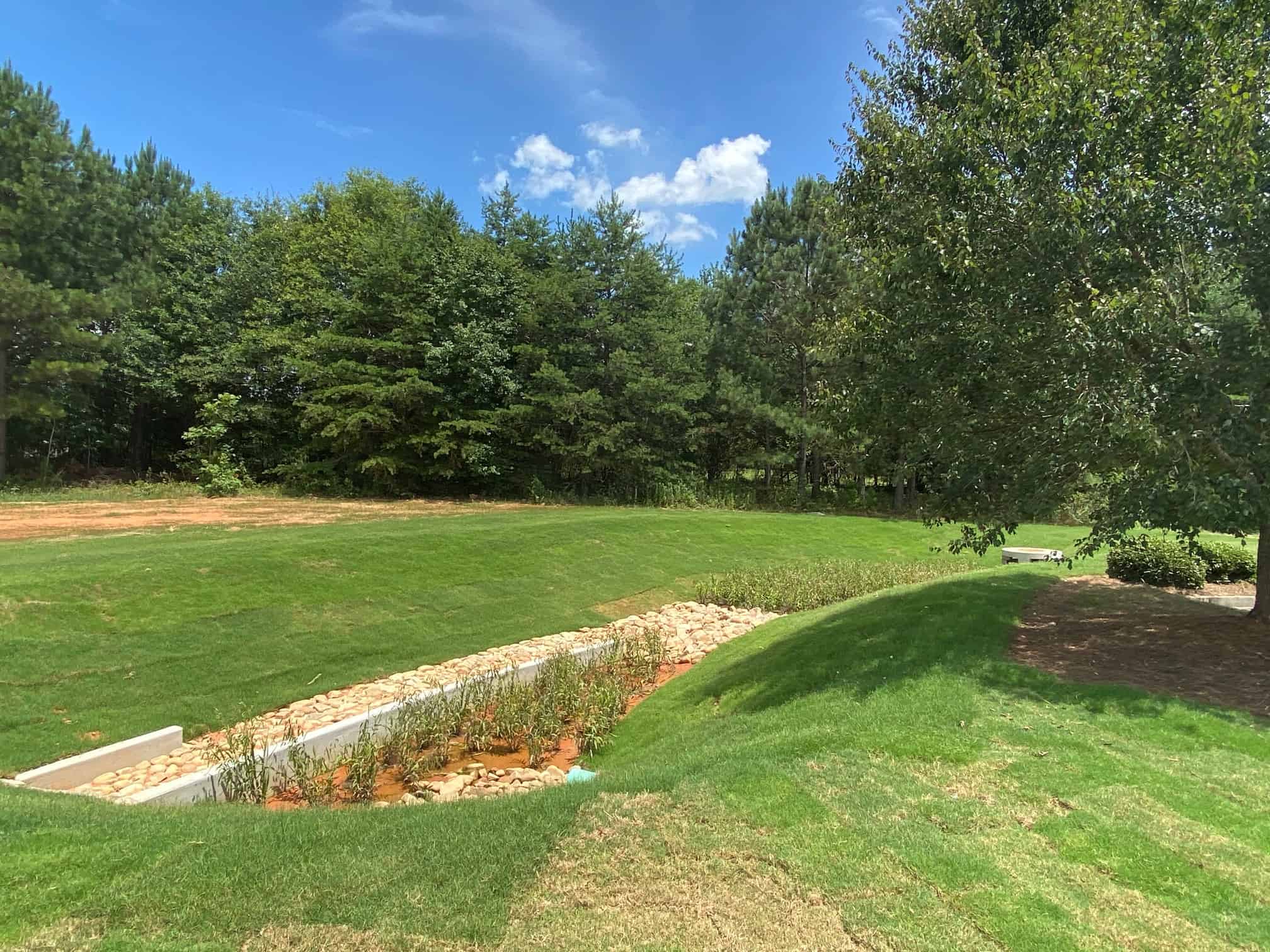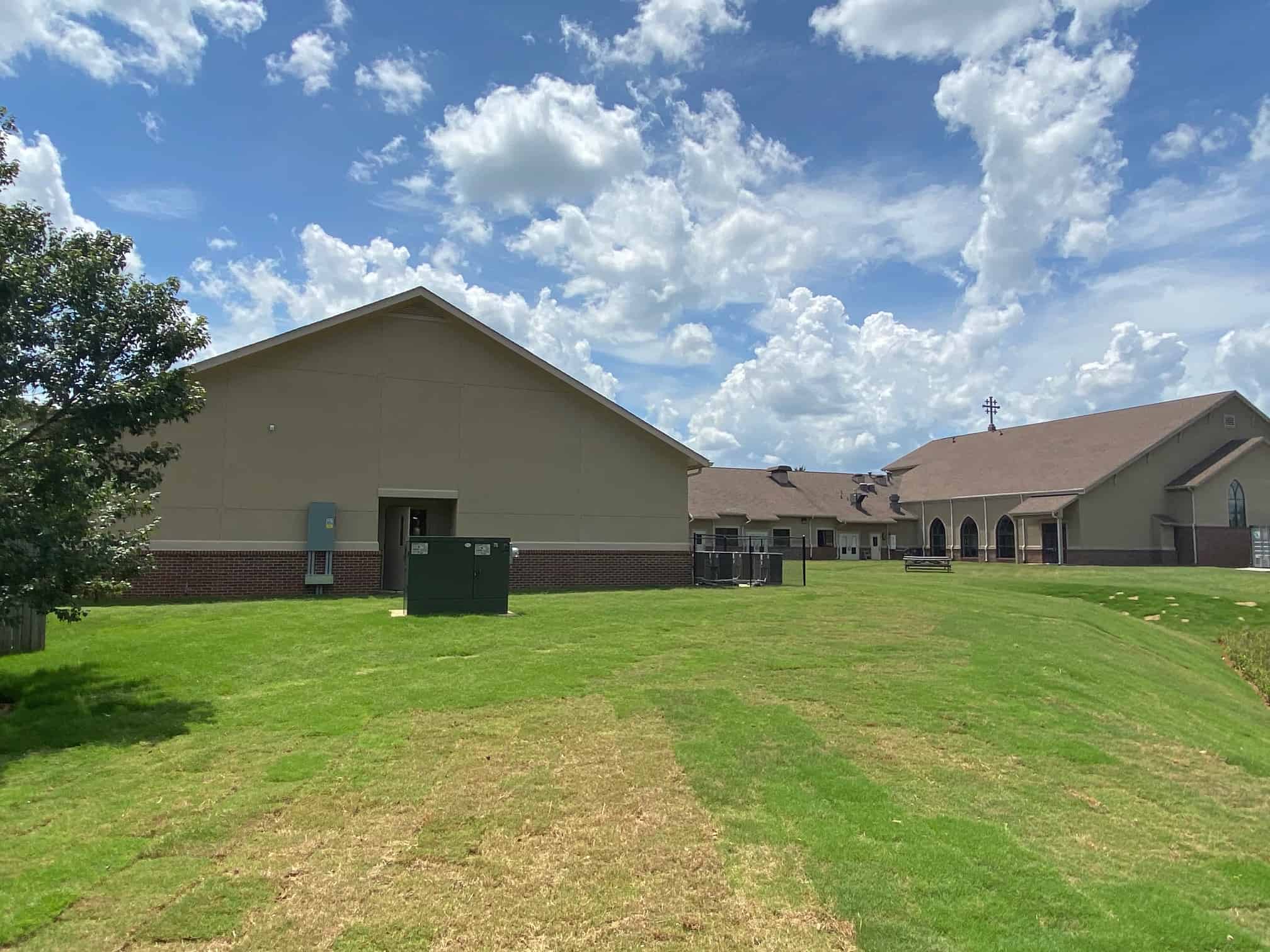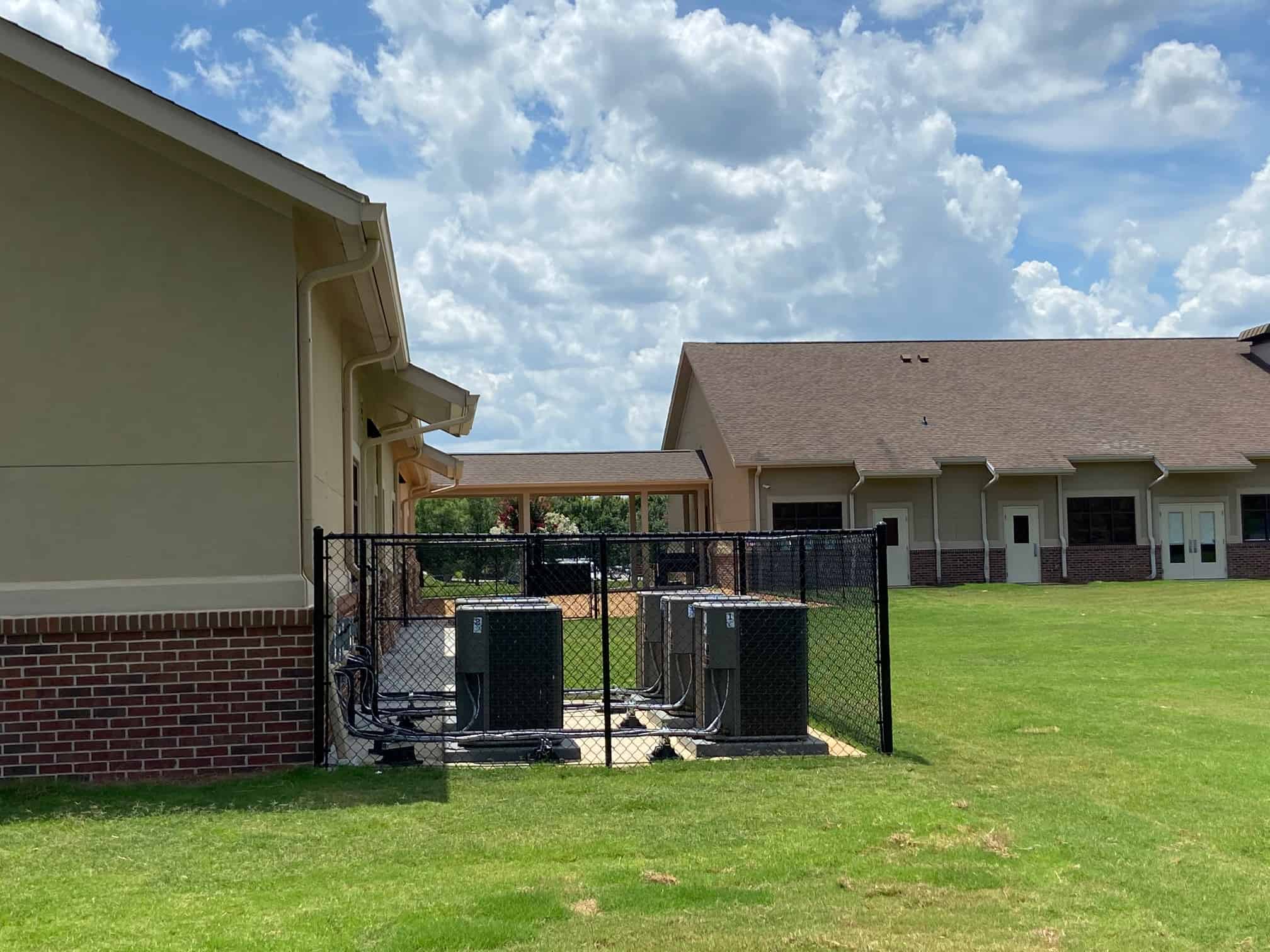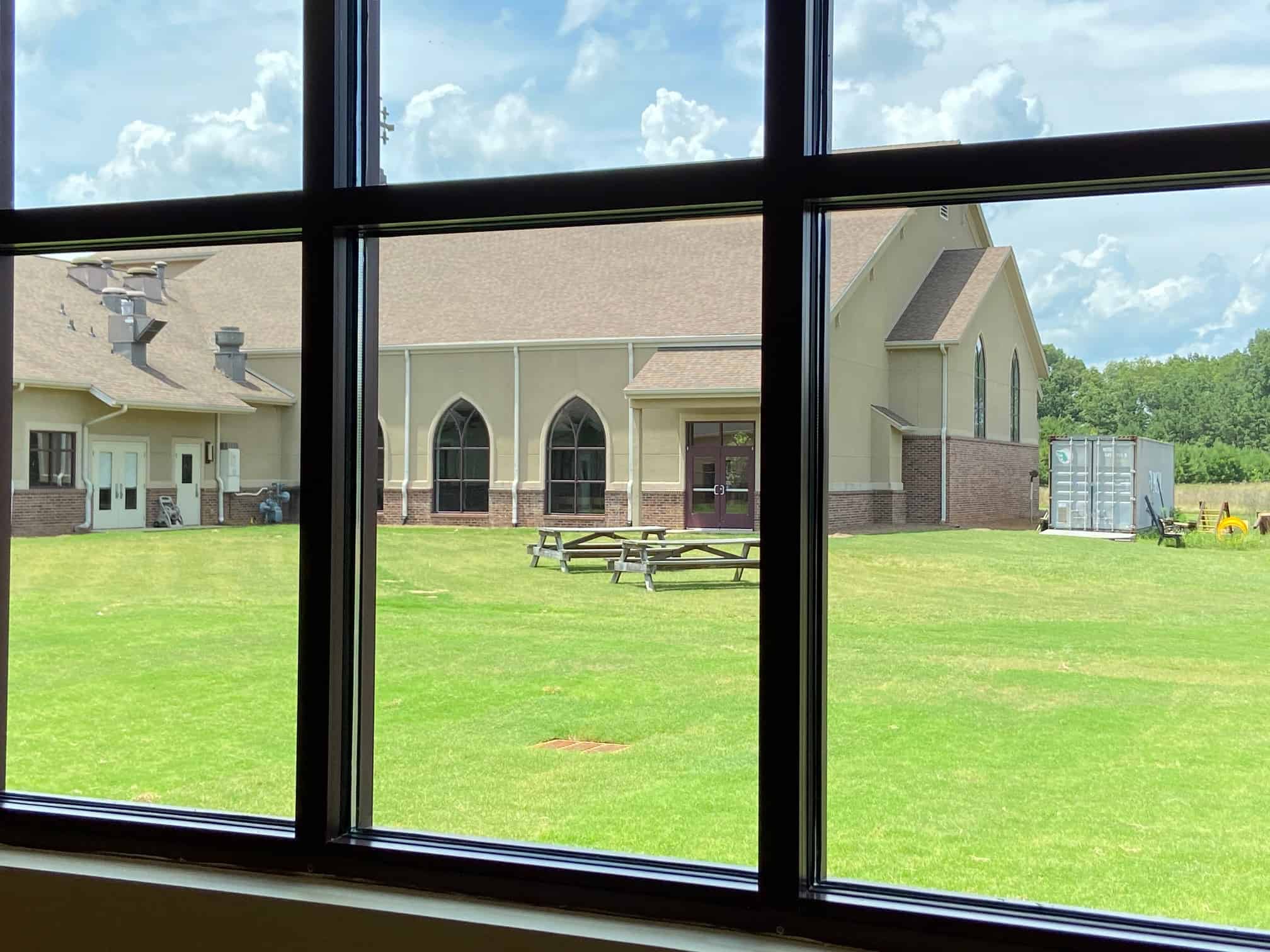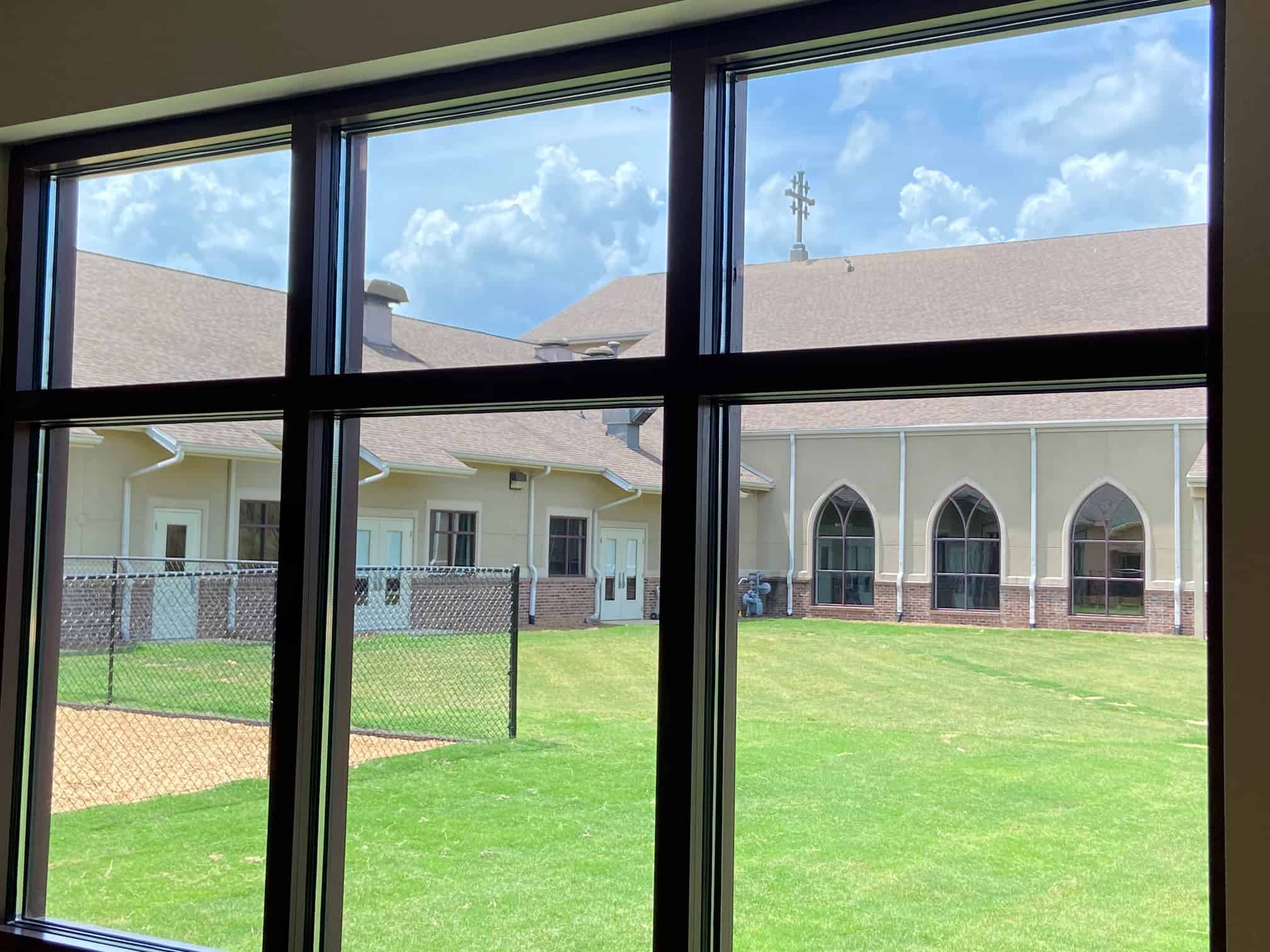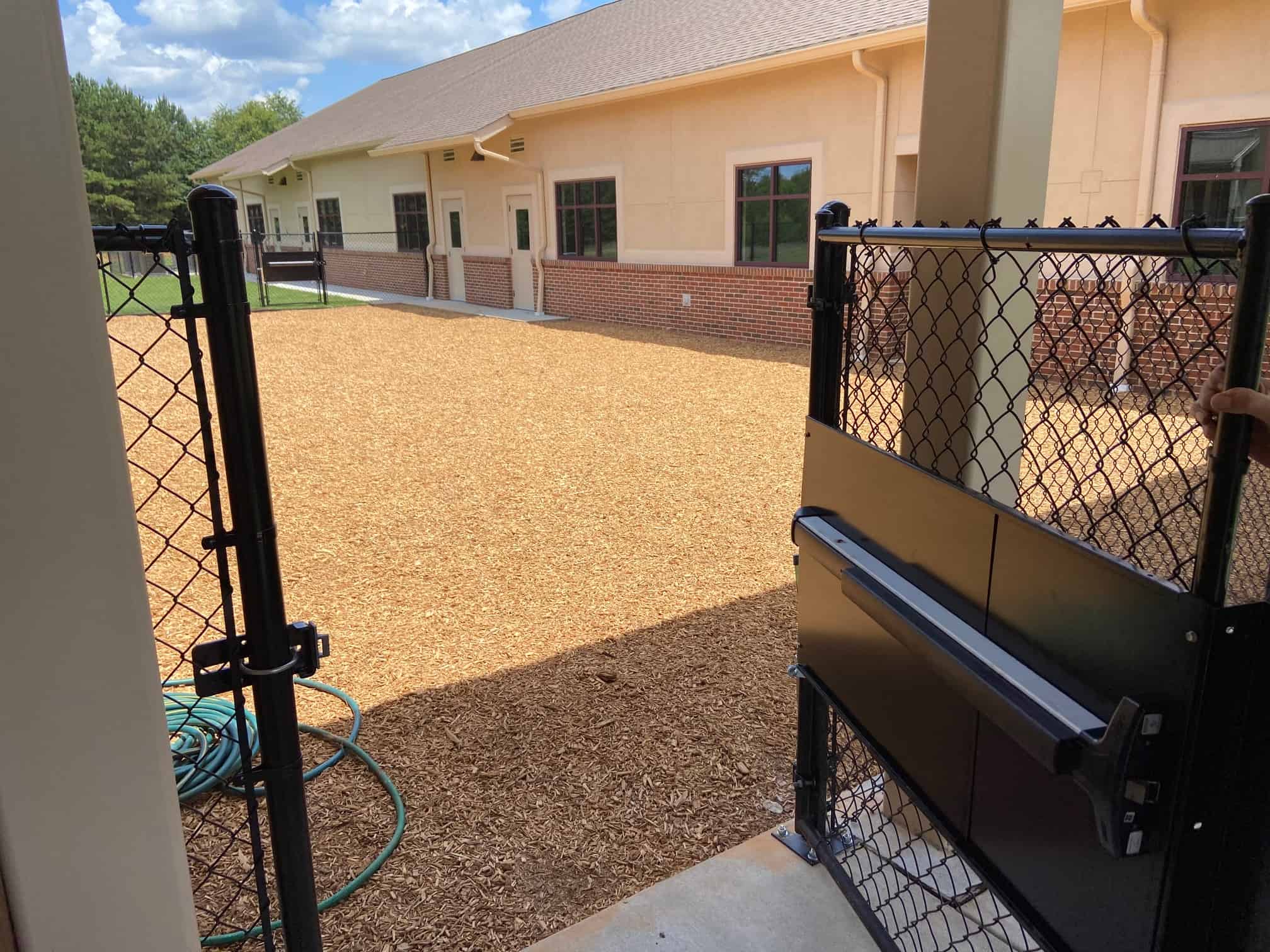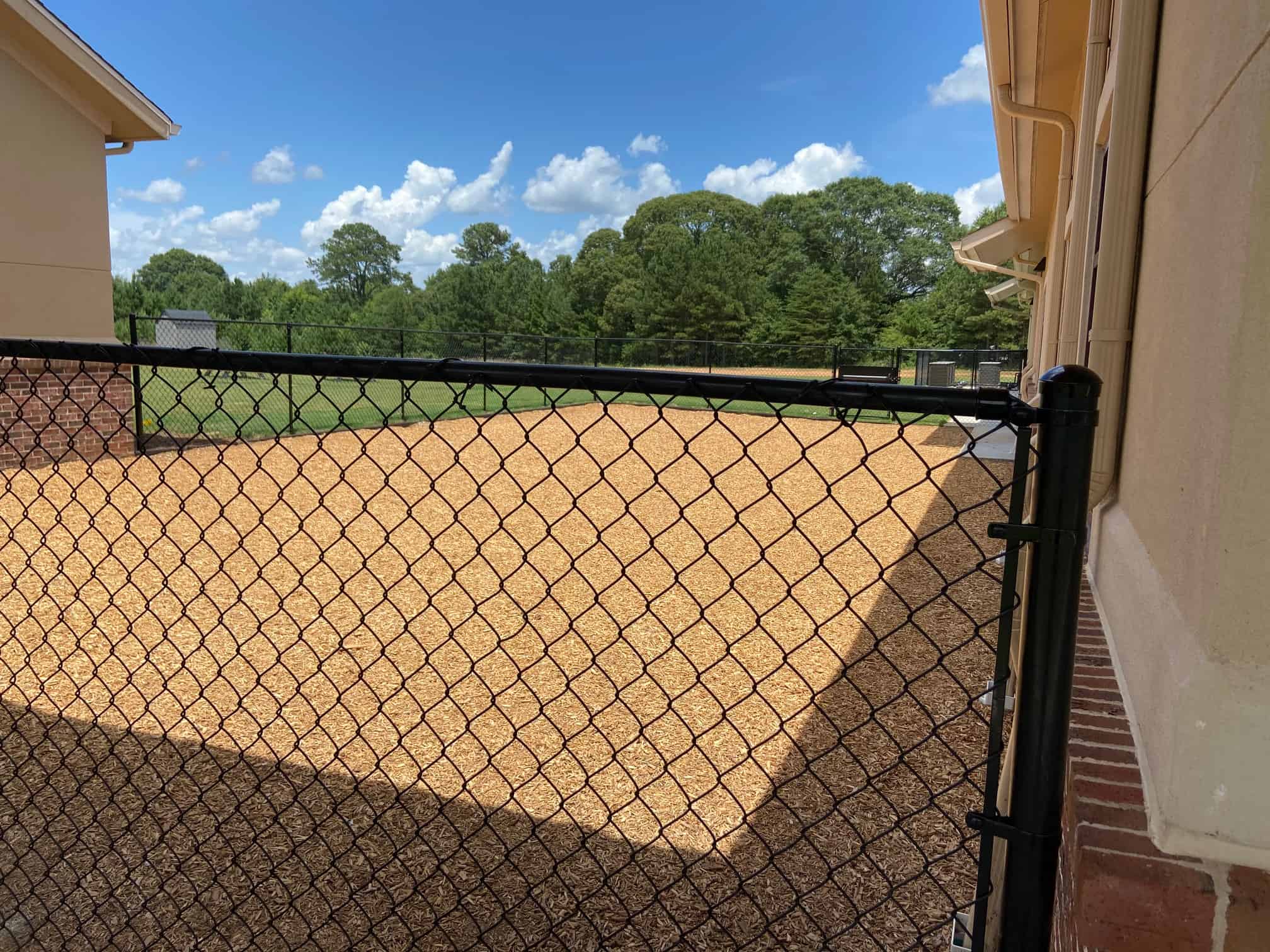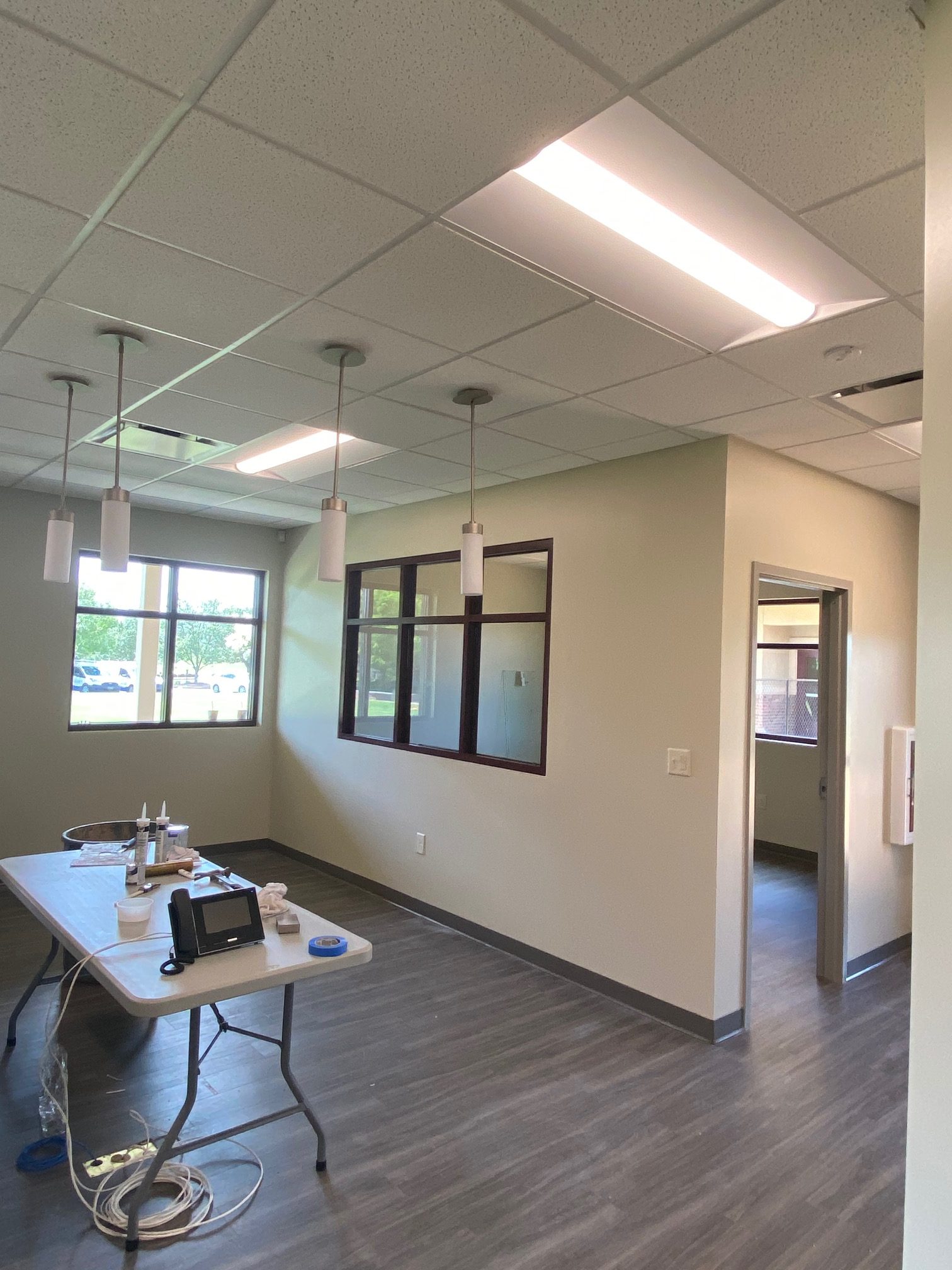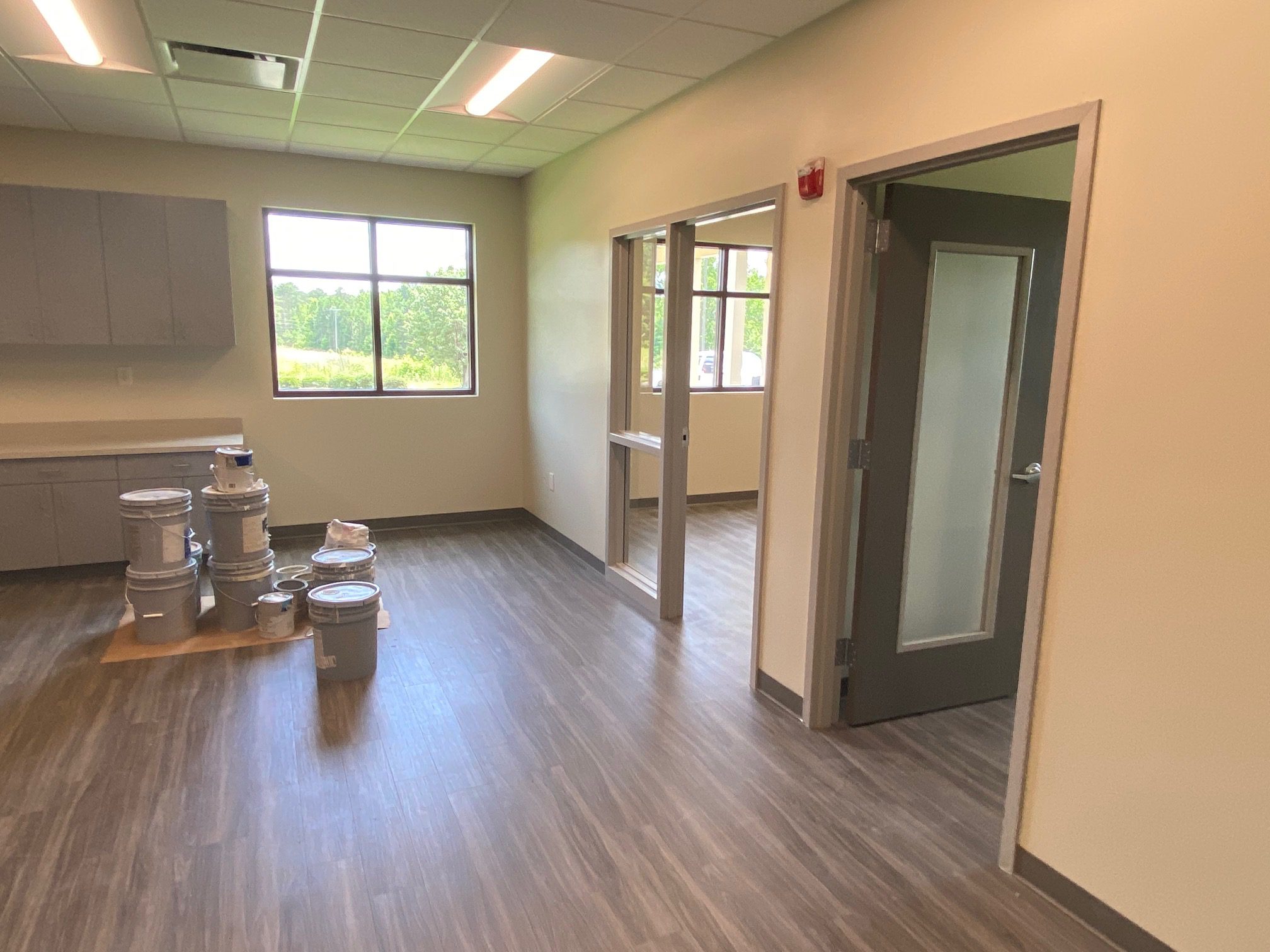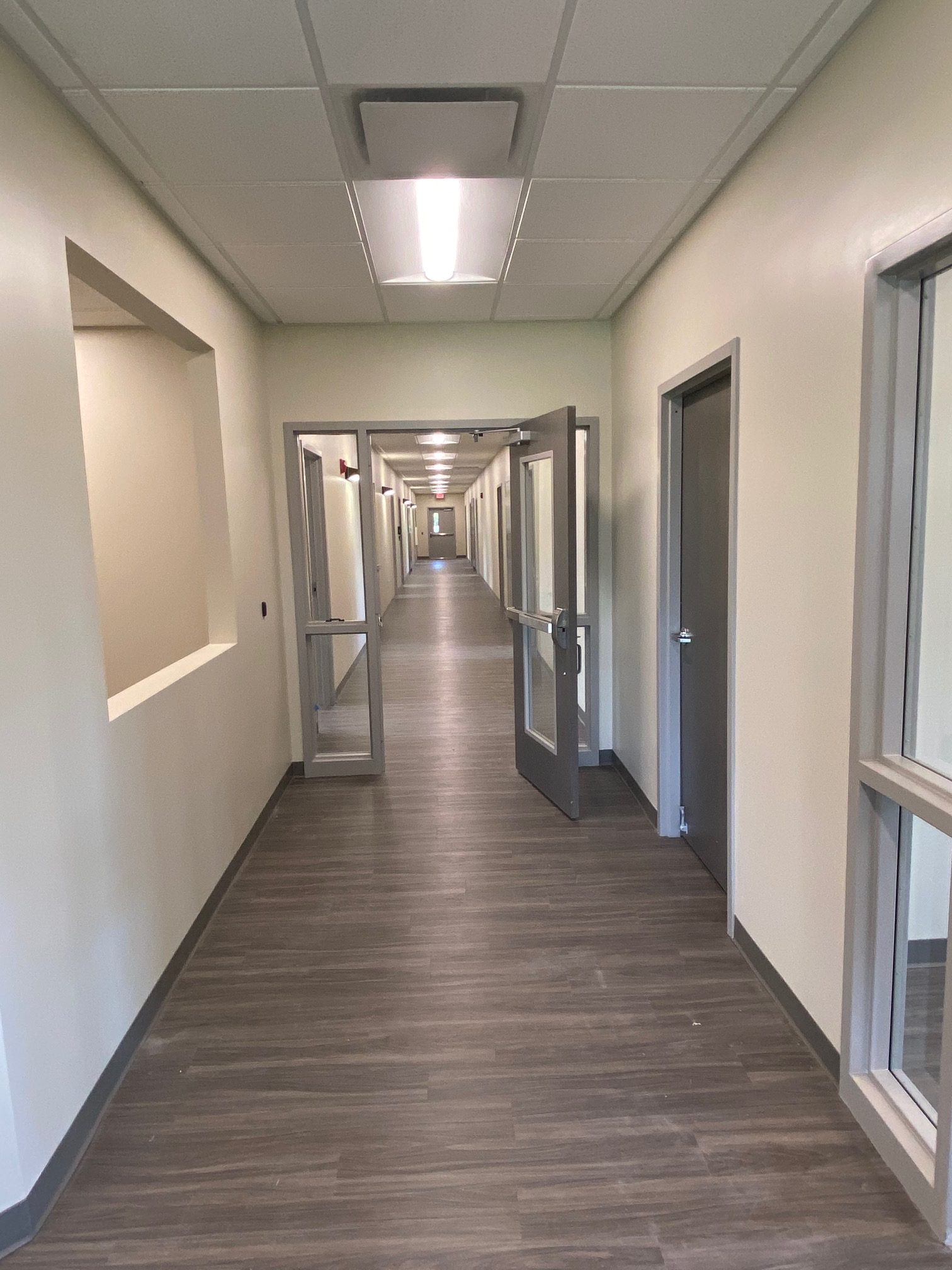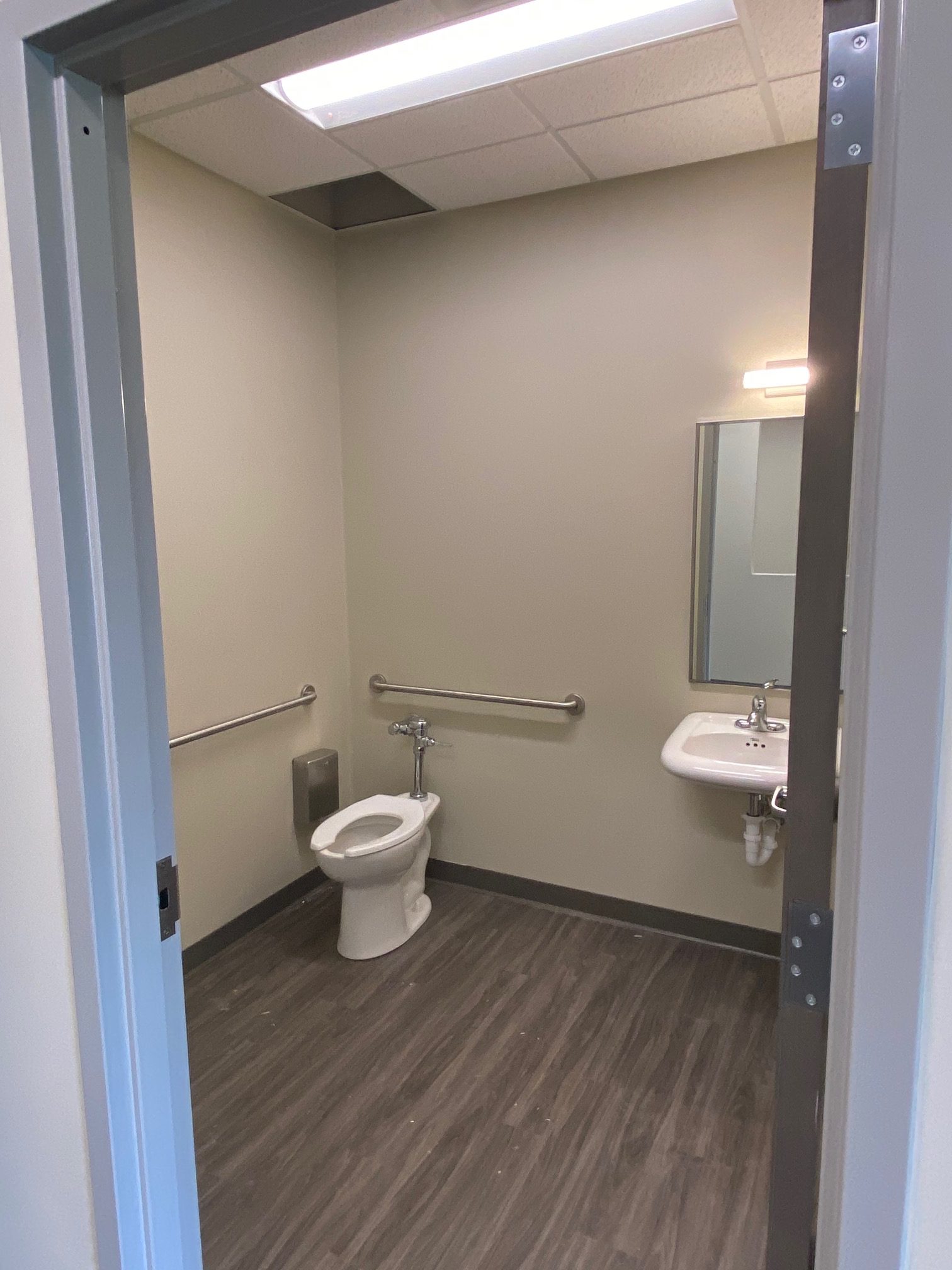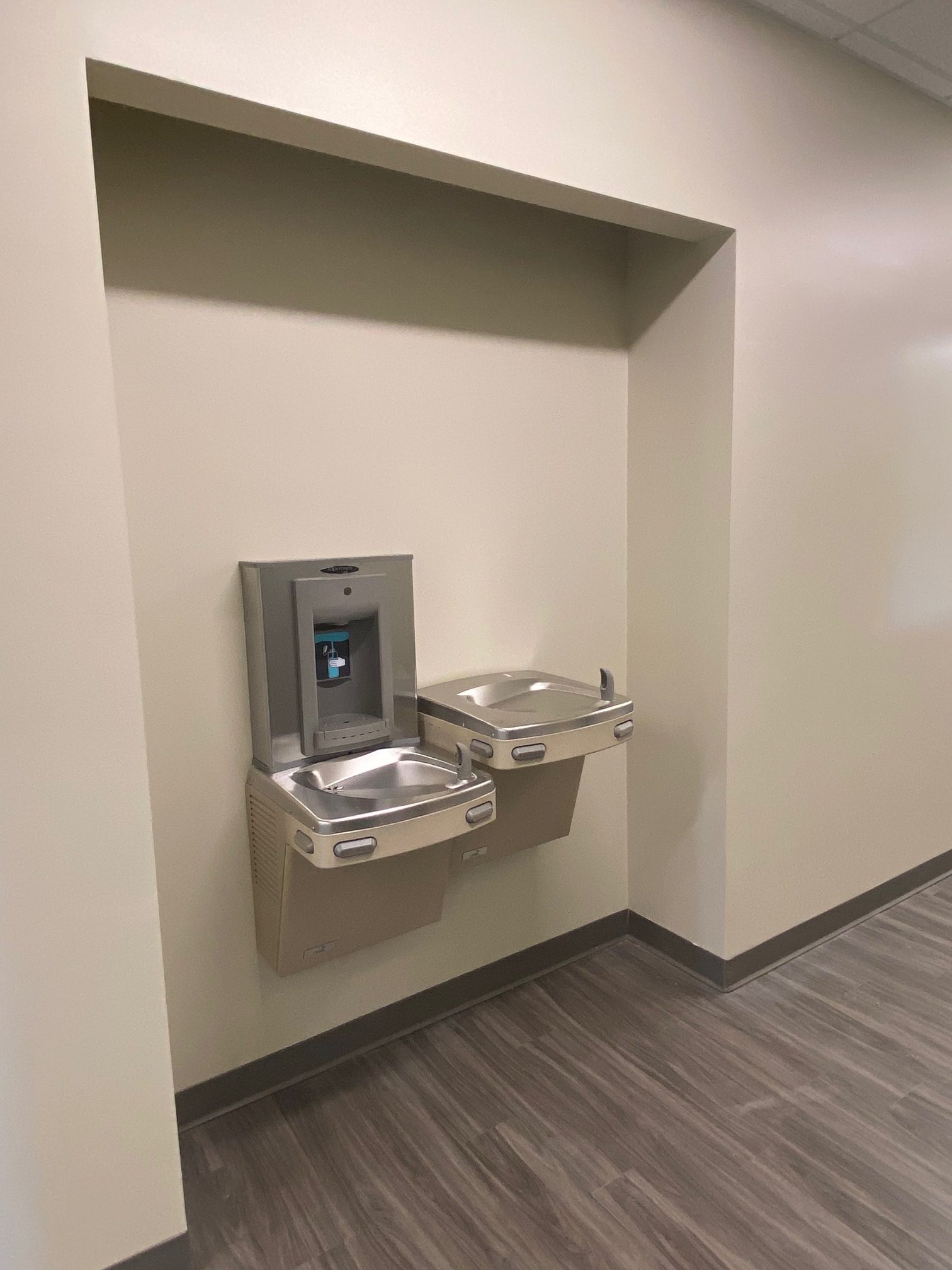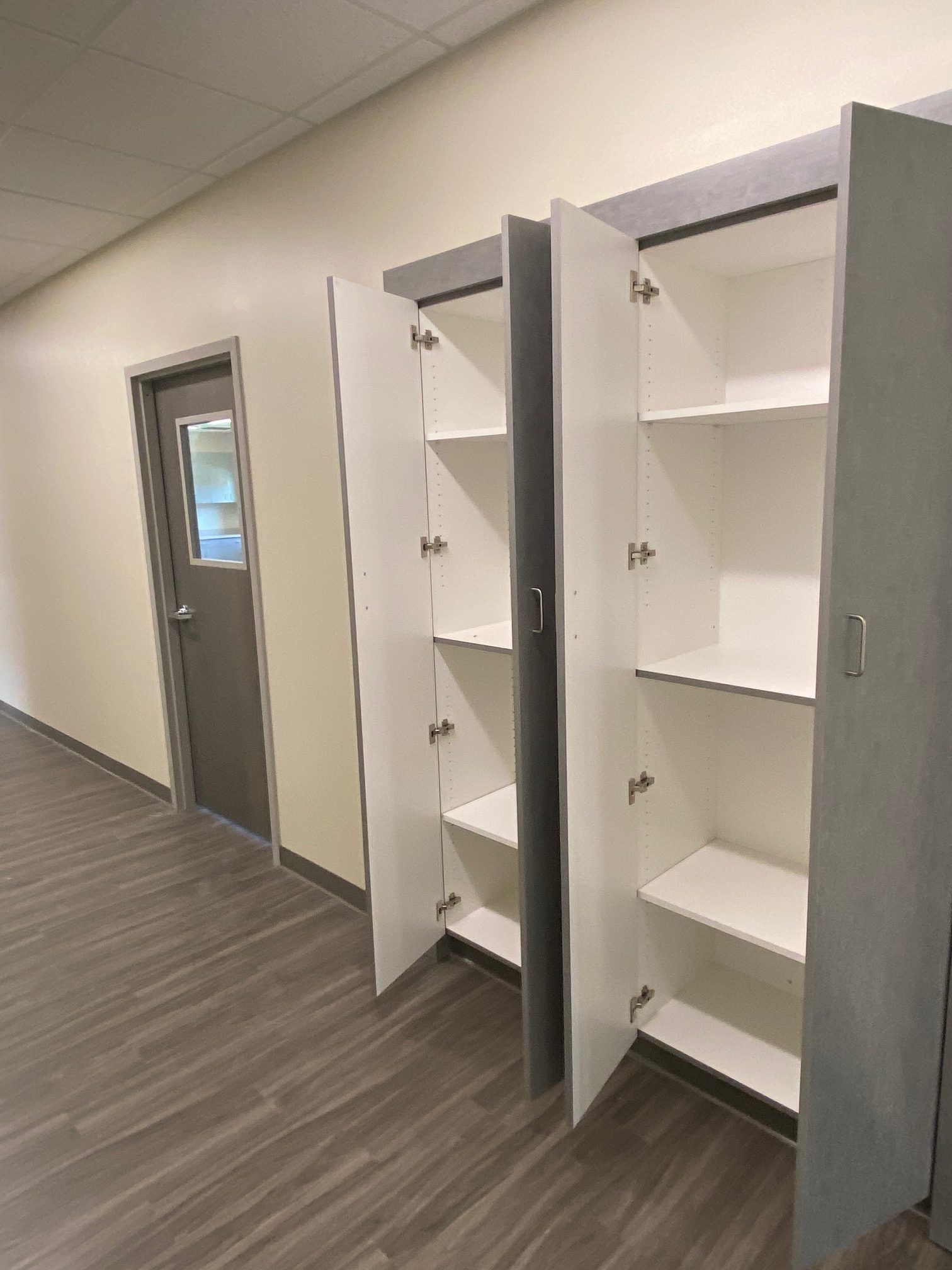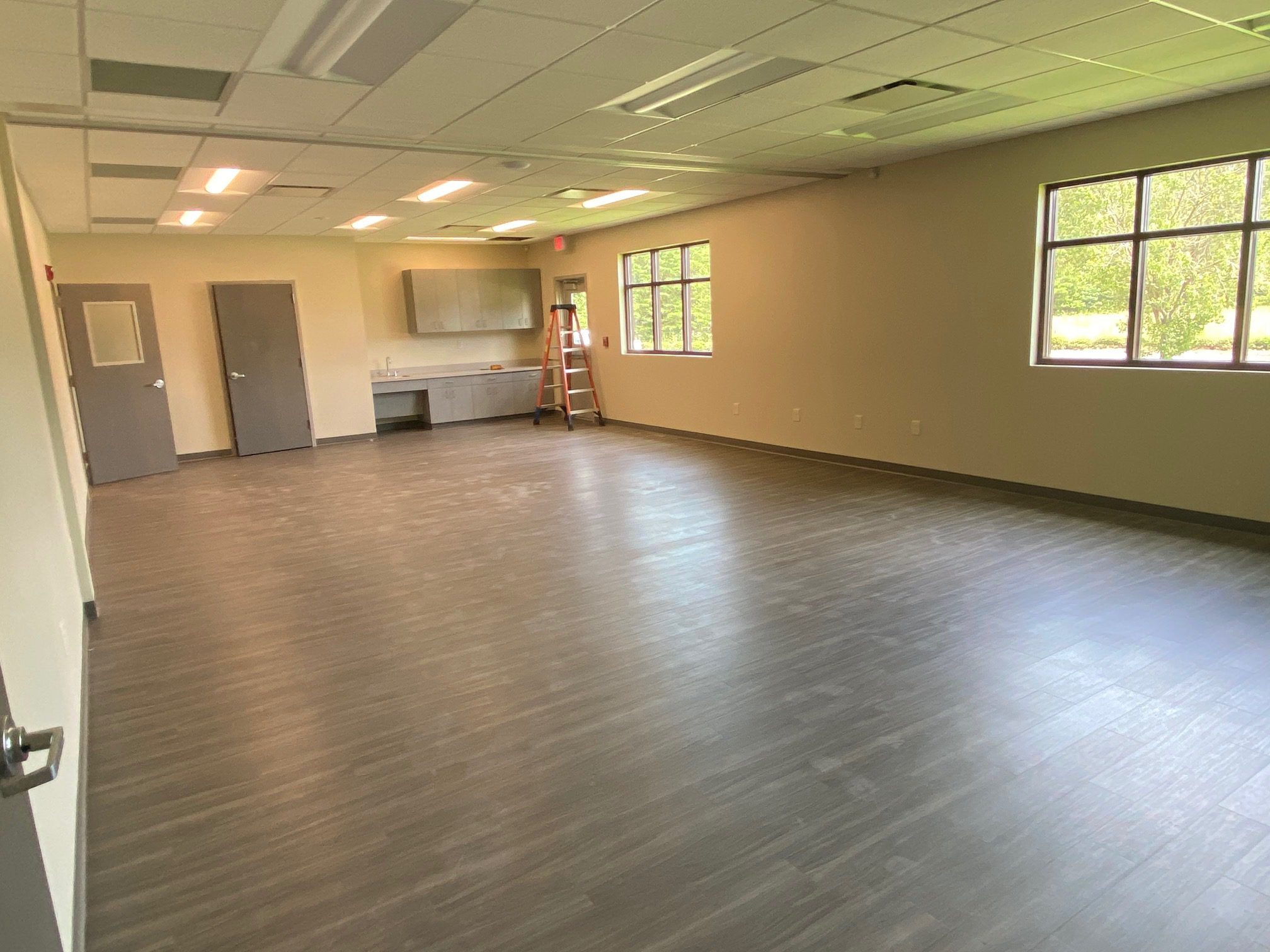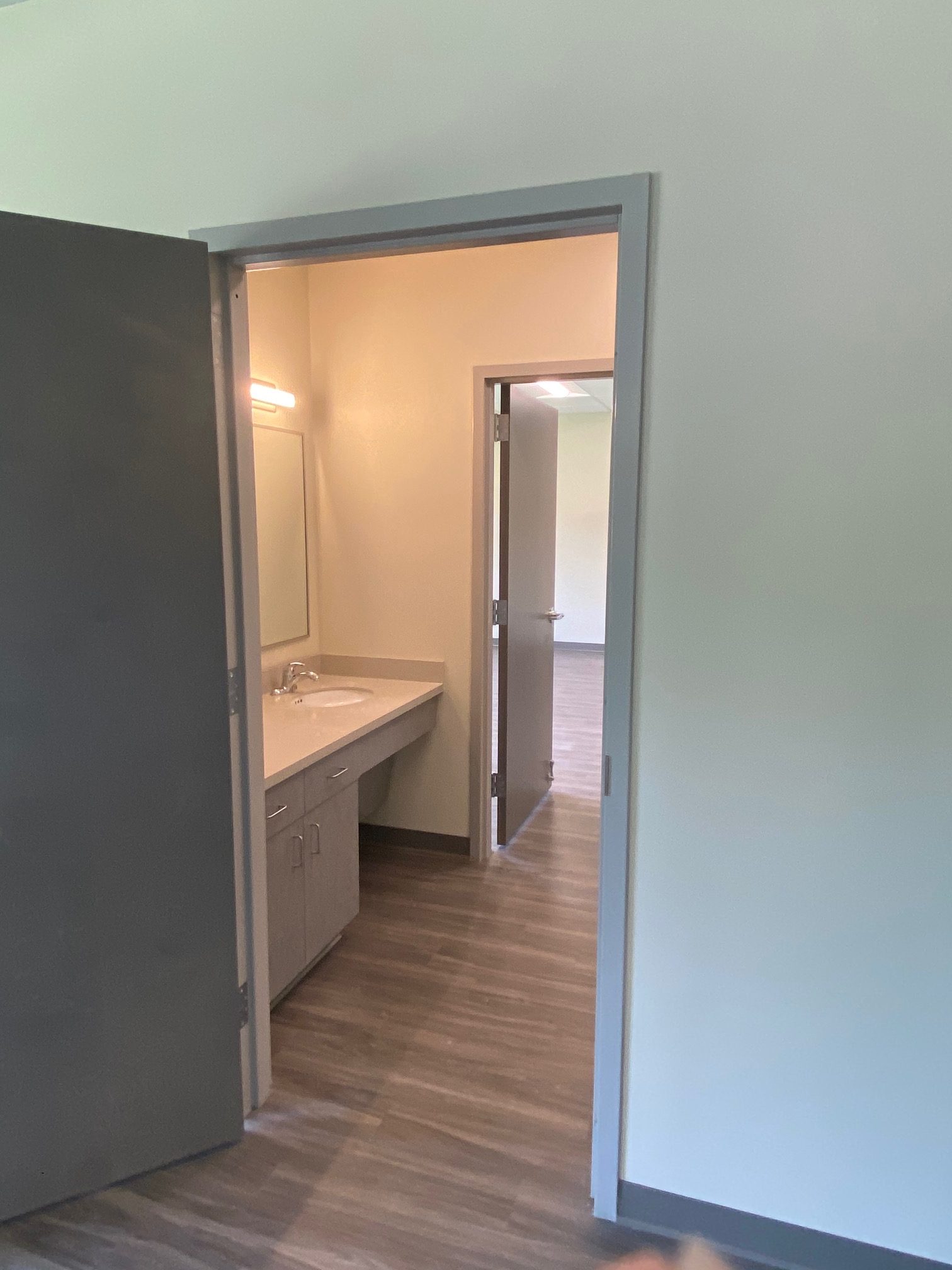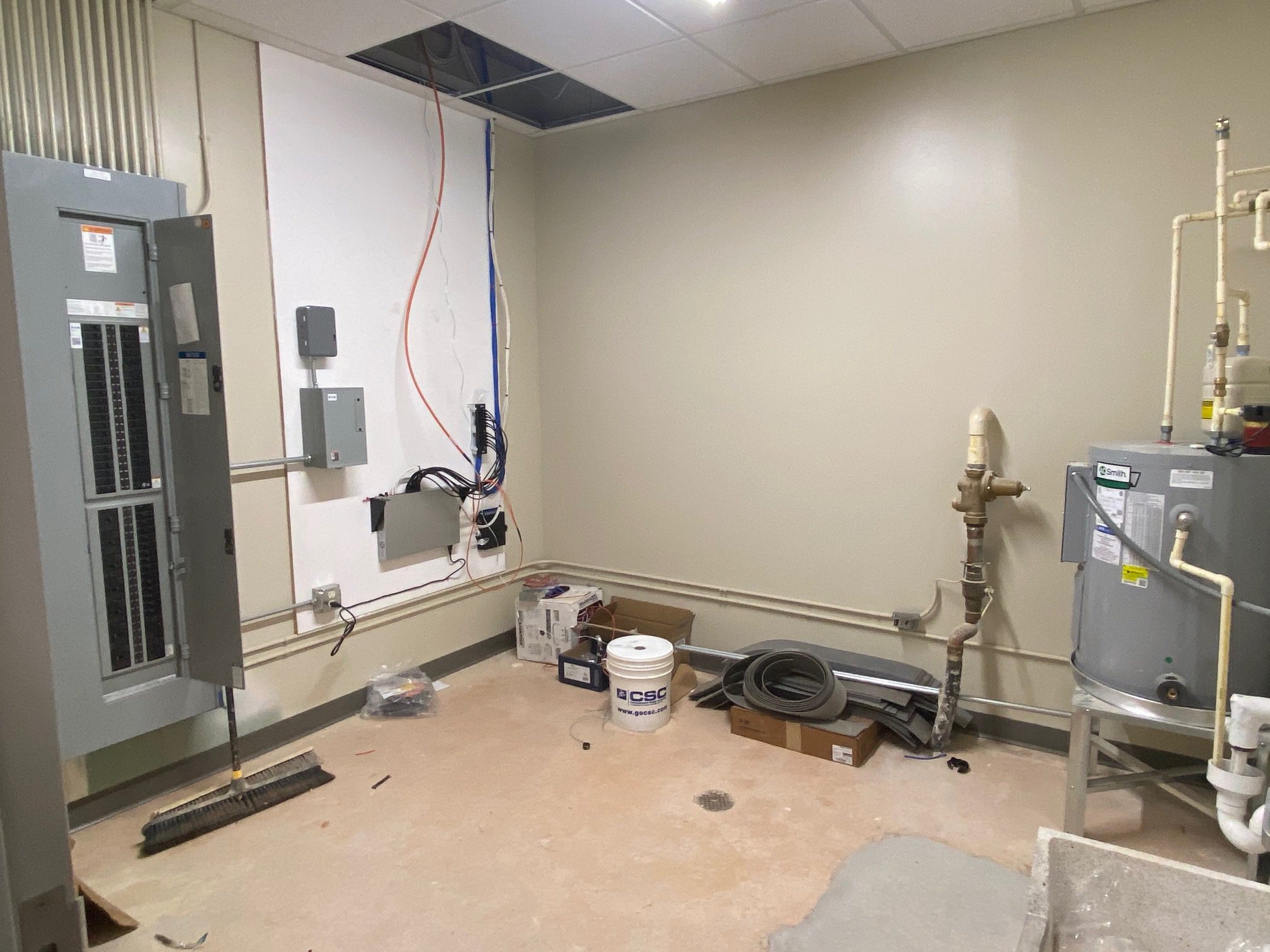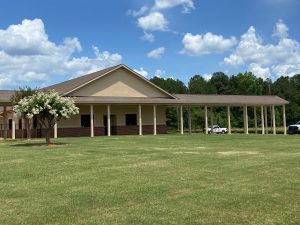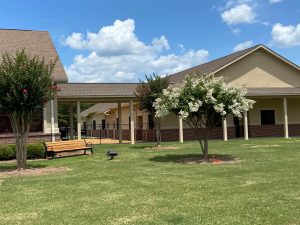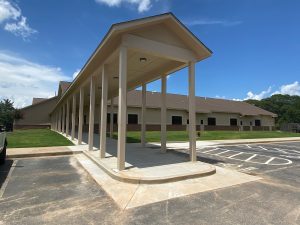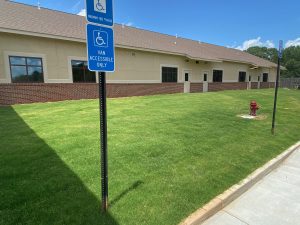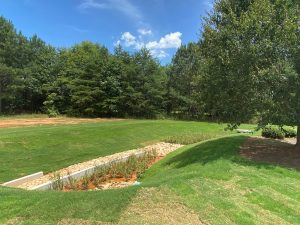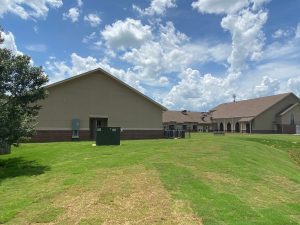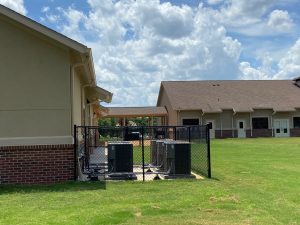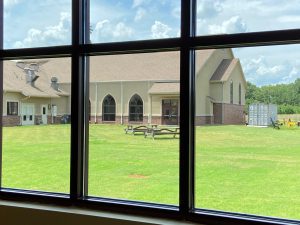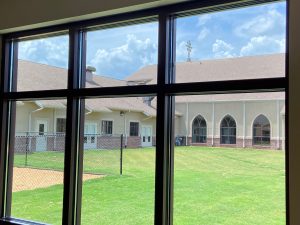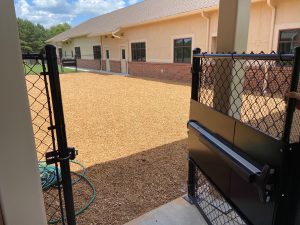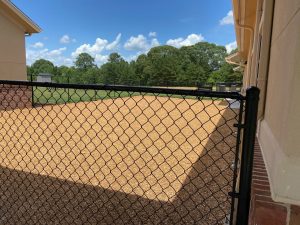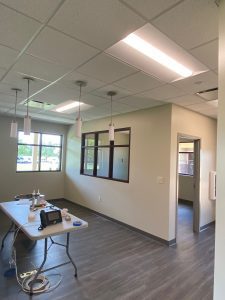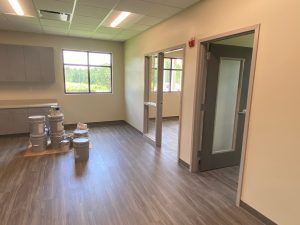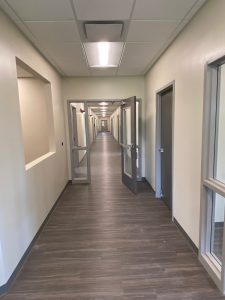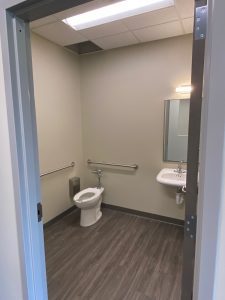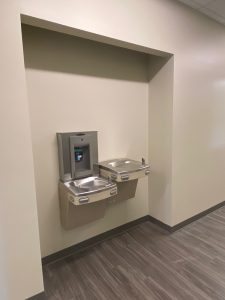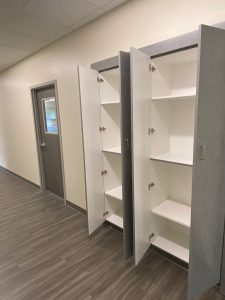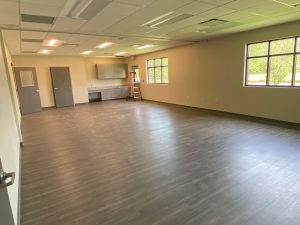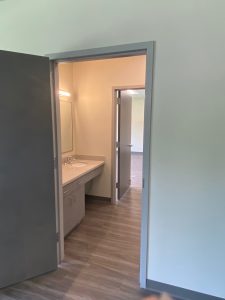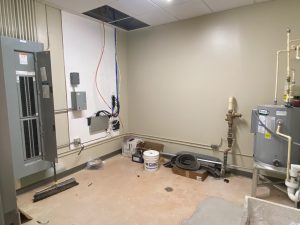 Annunciation Hall progress as of June 1, 2020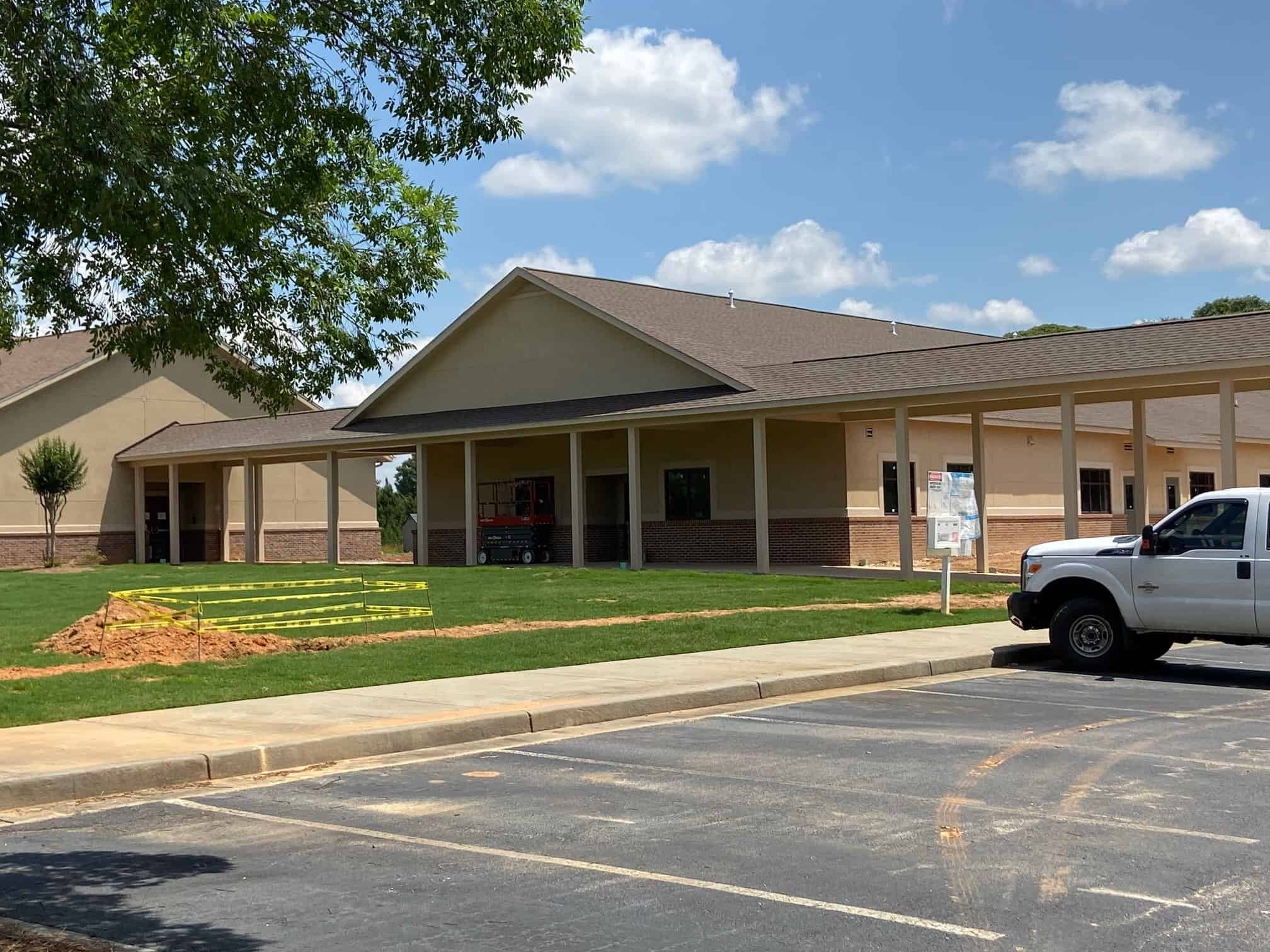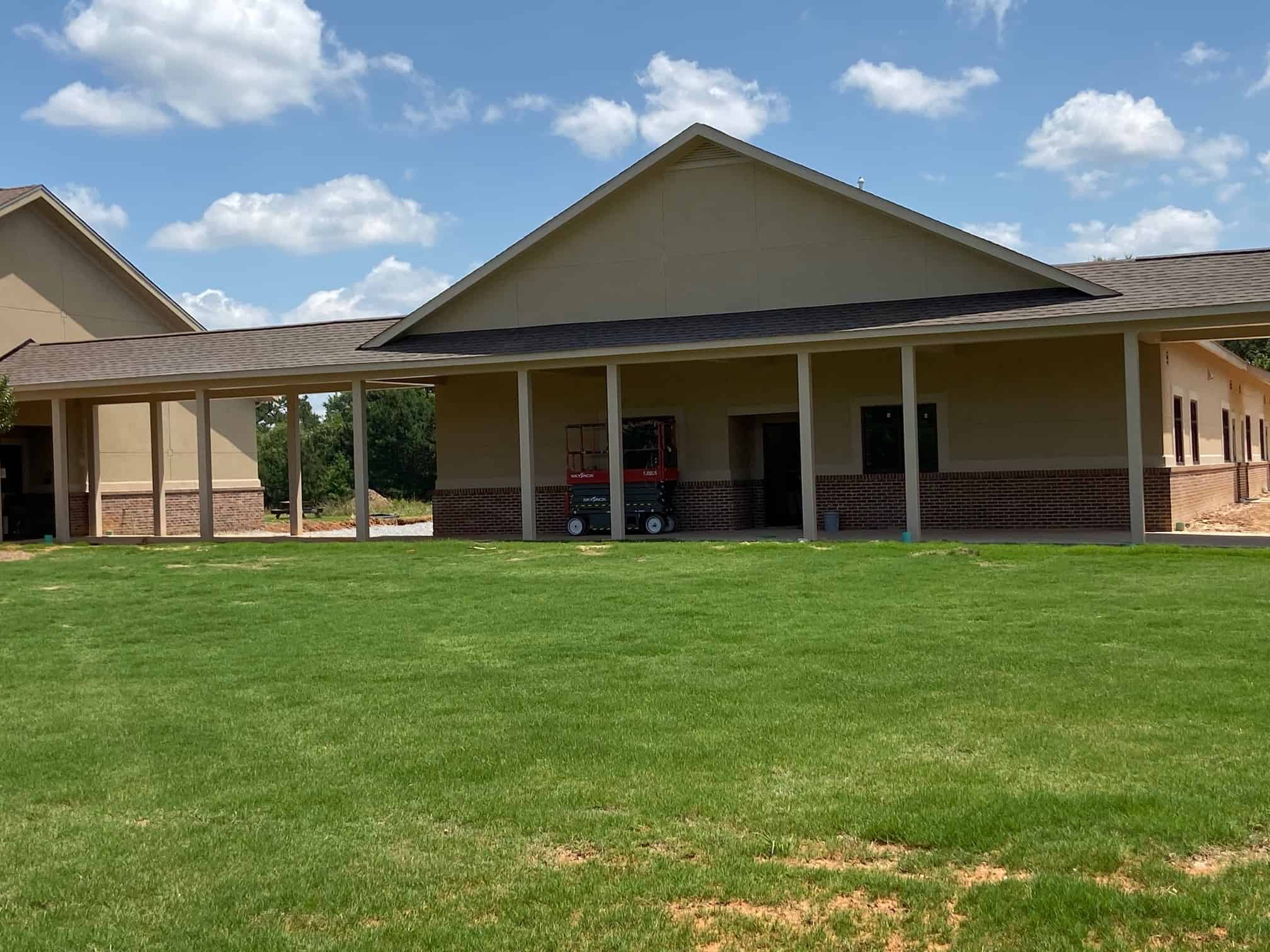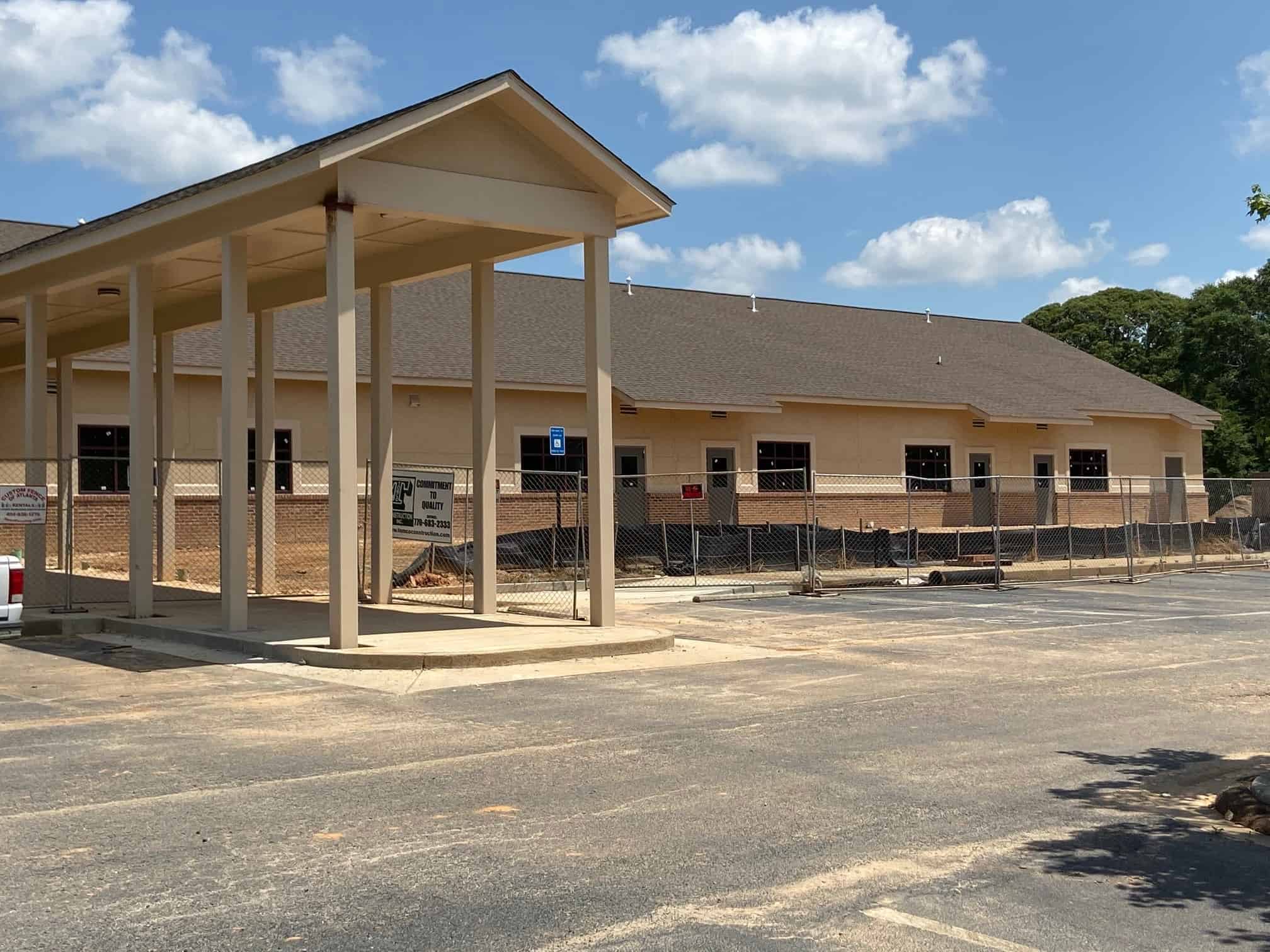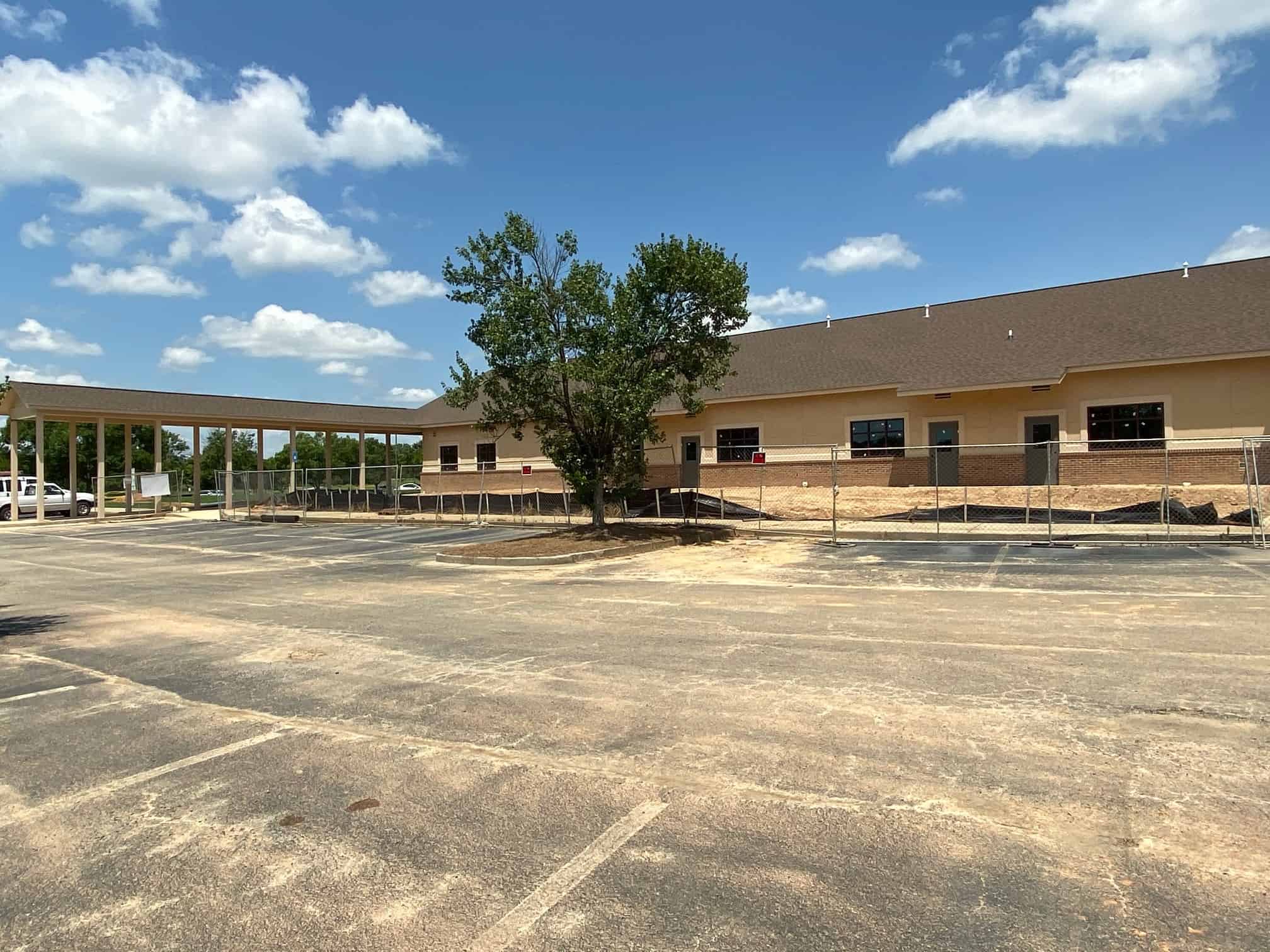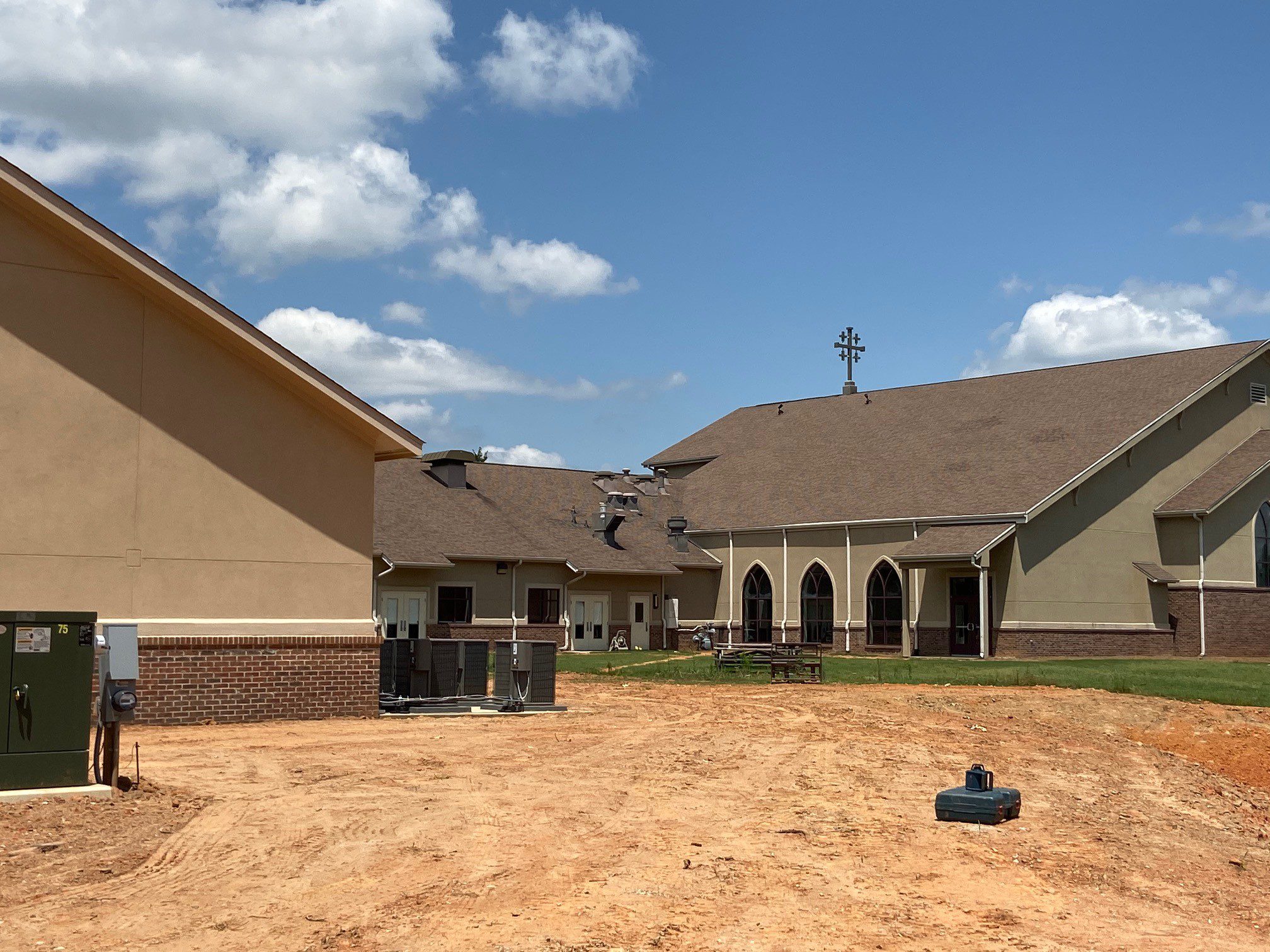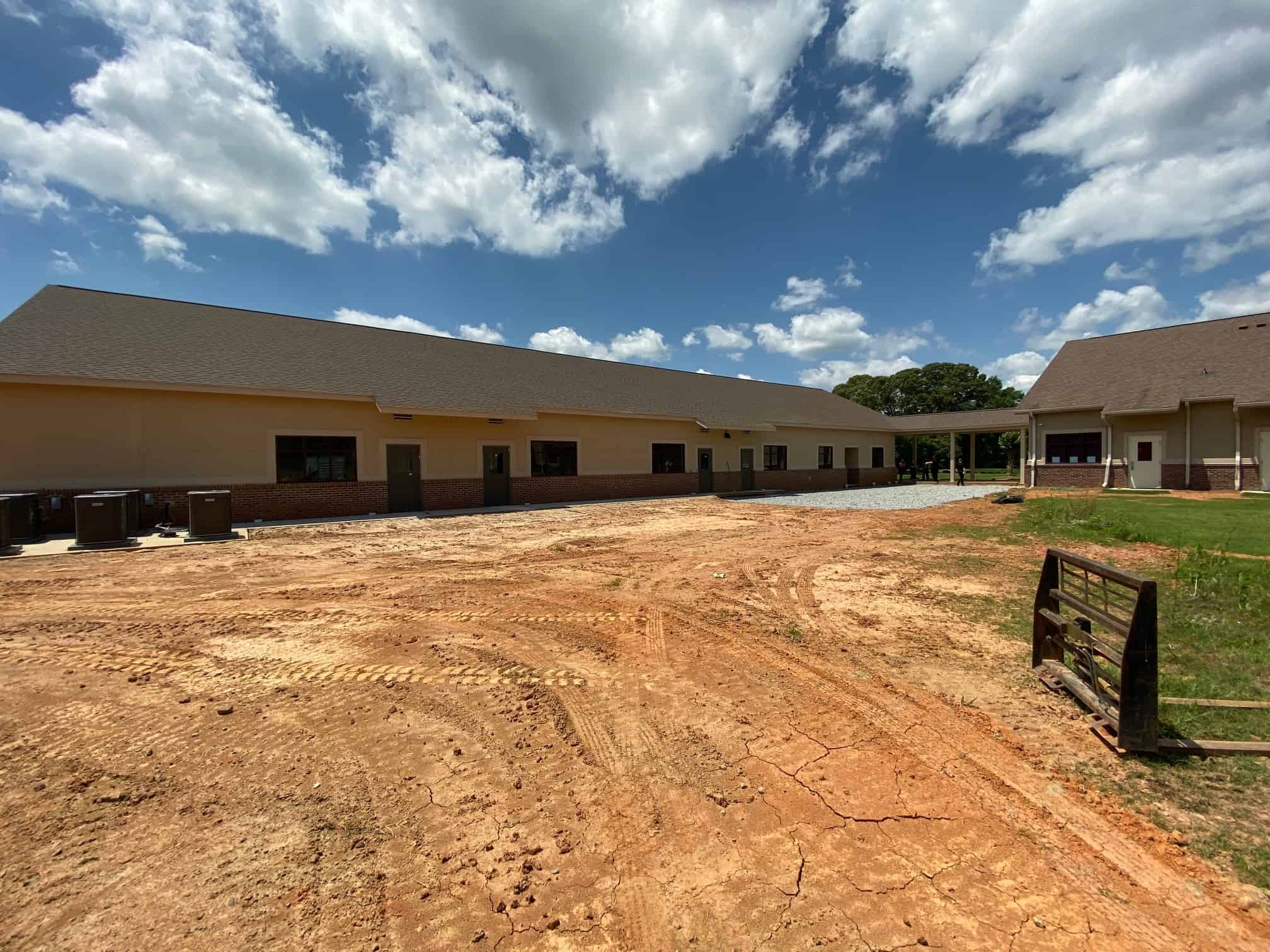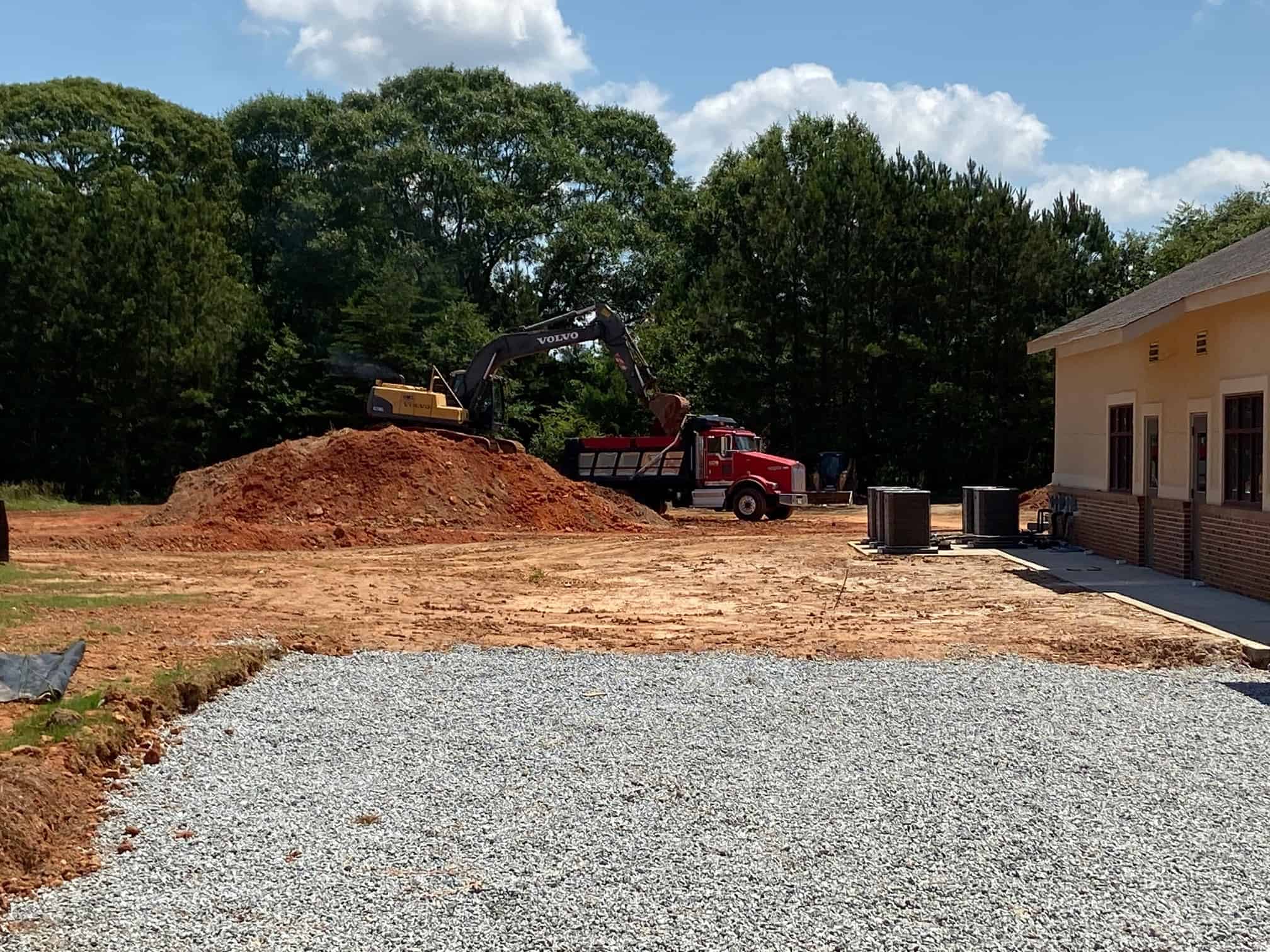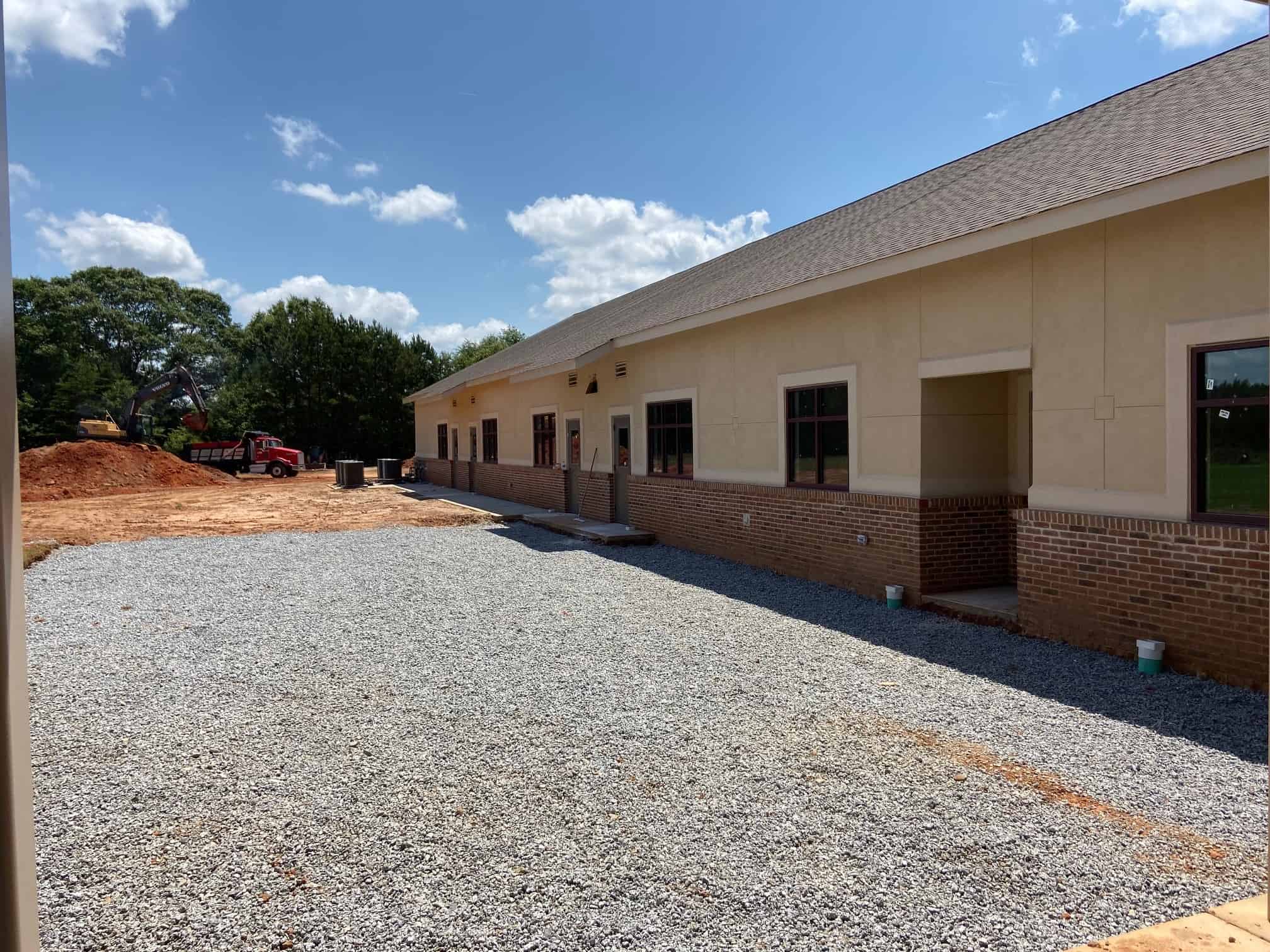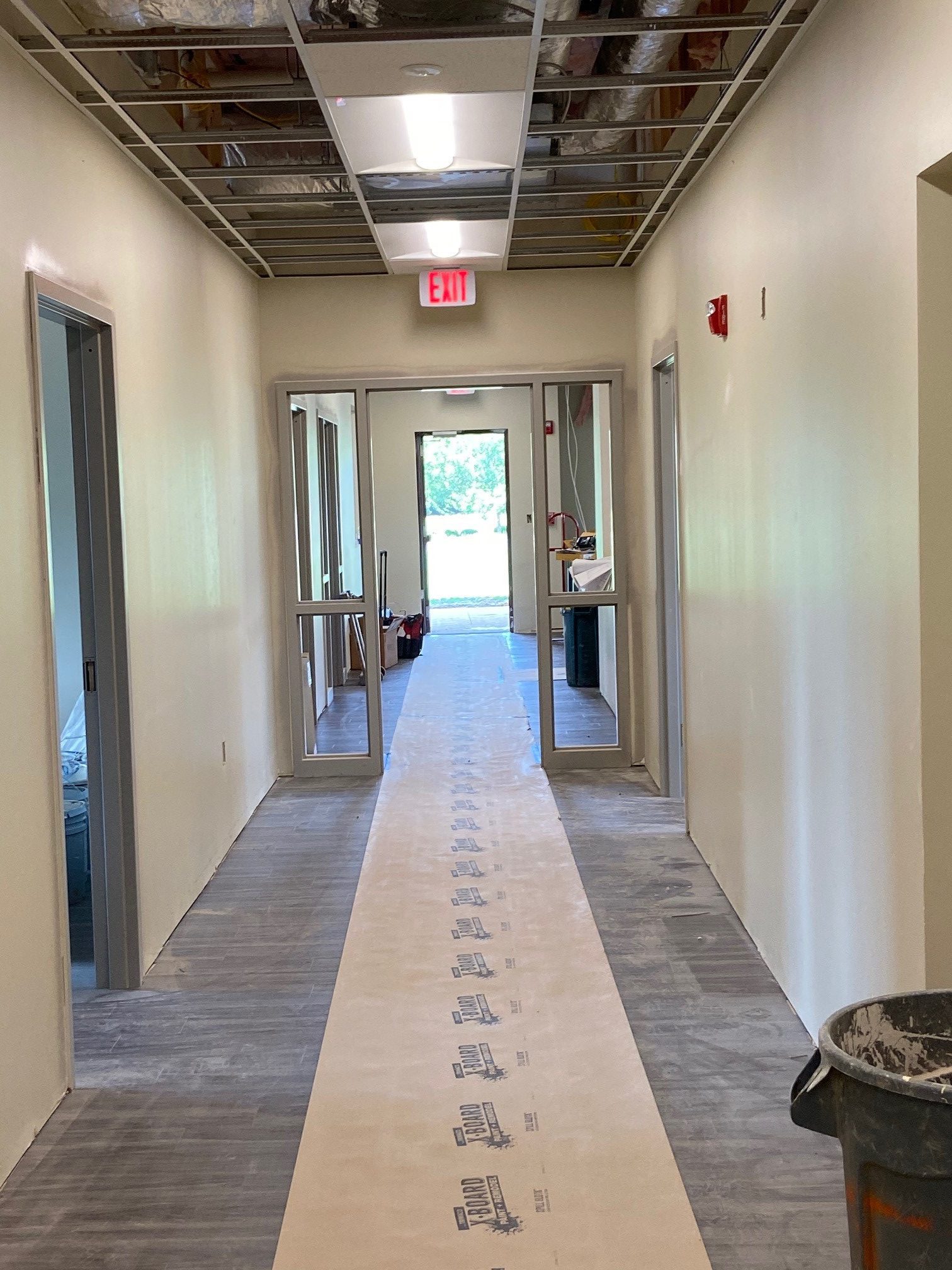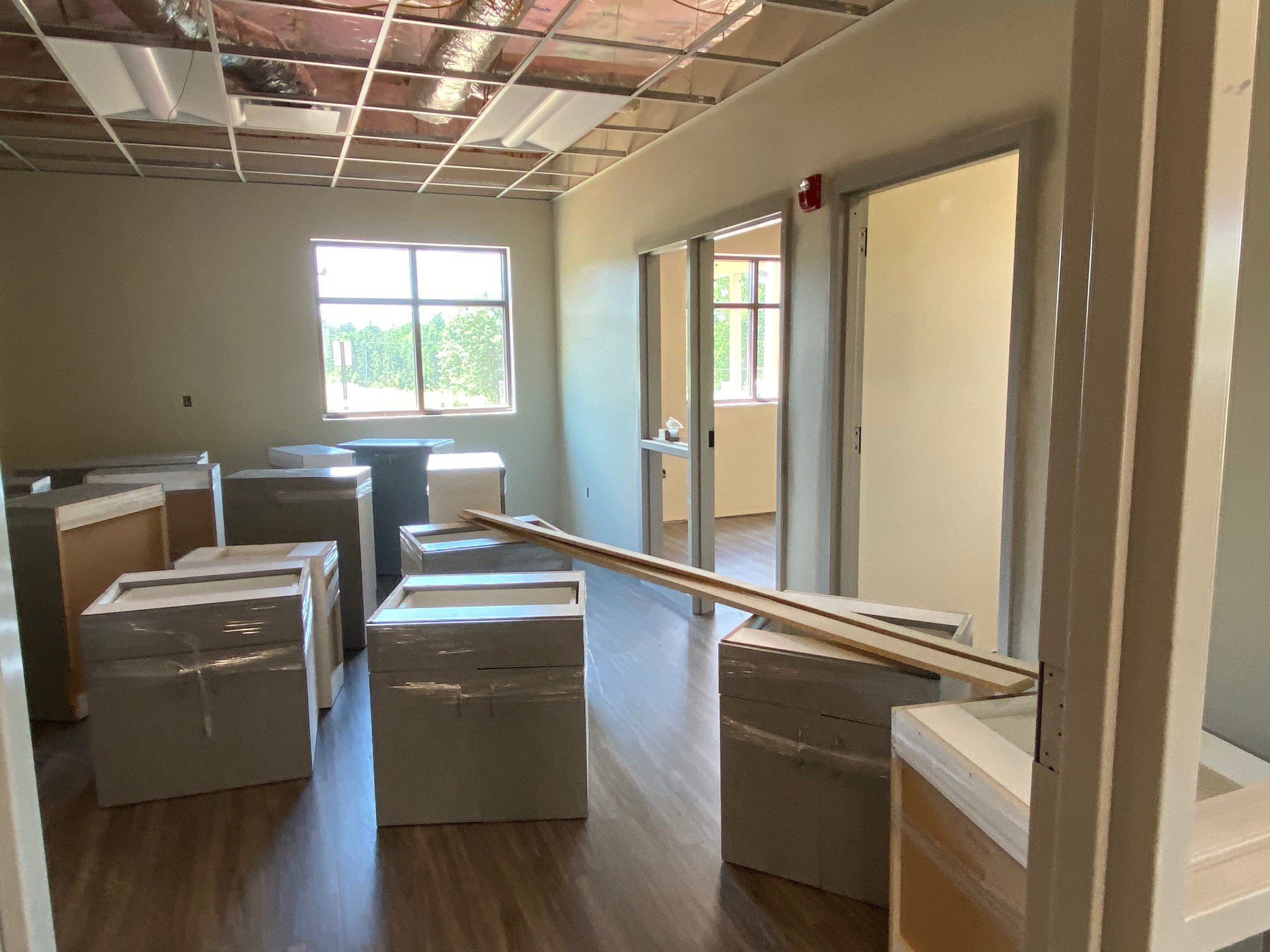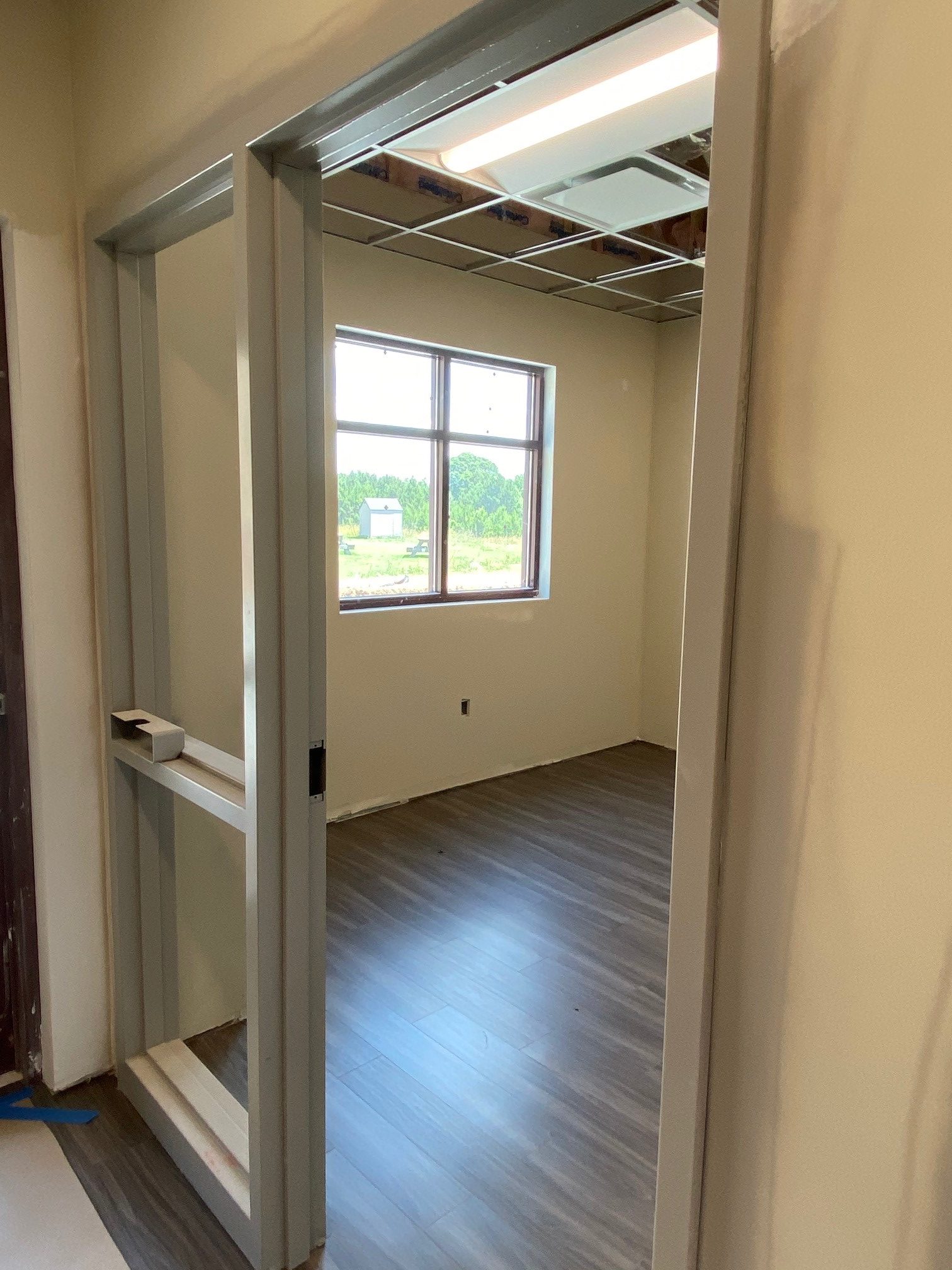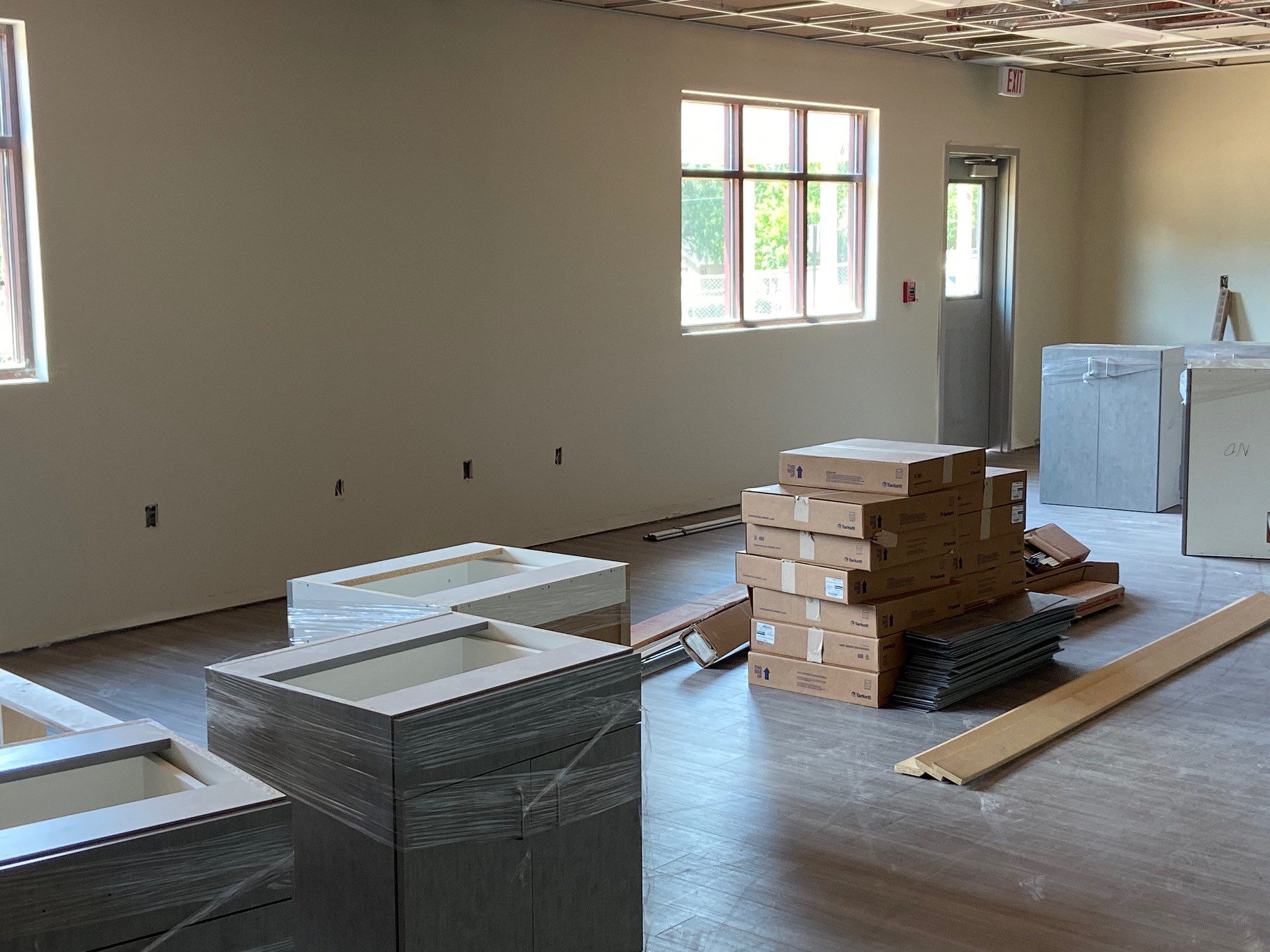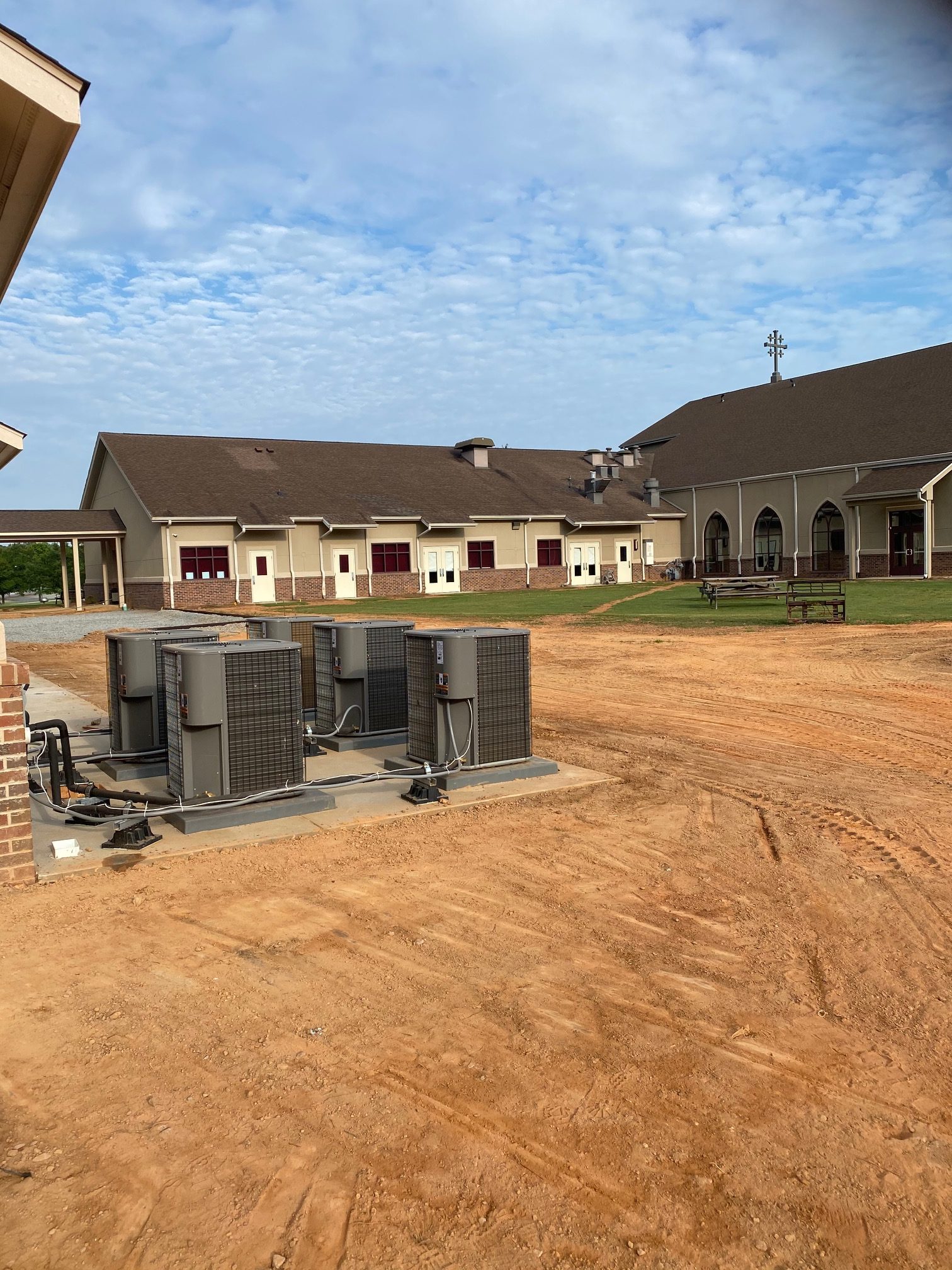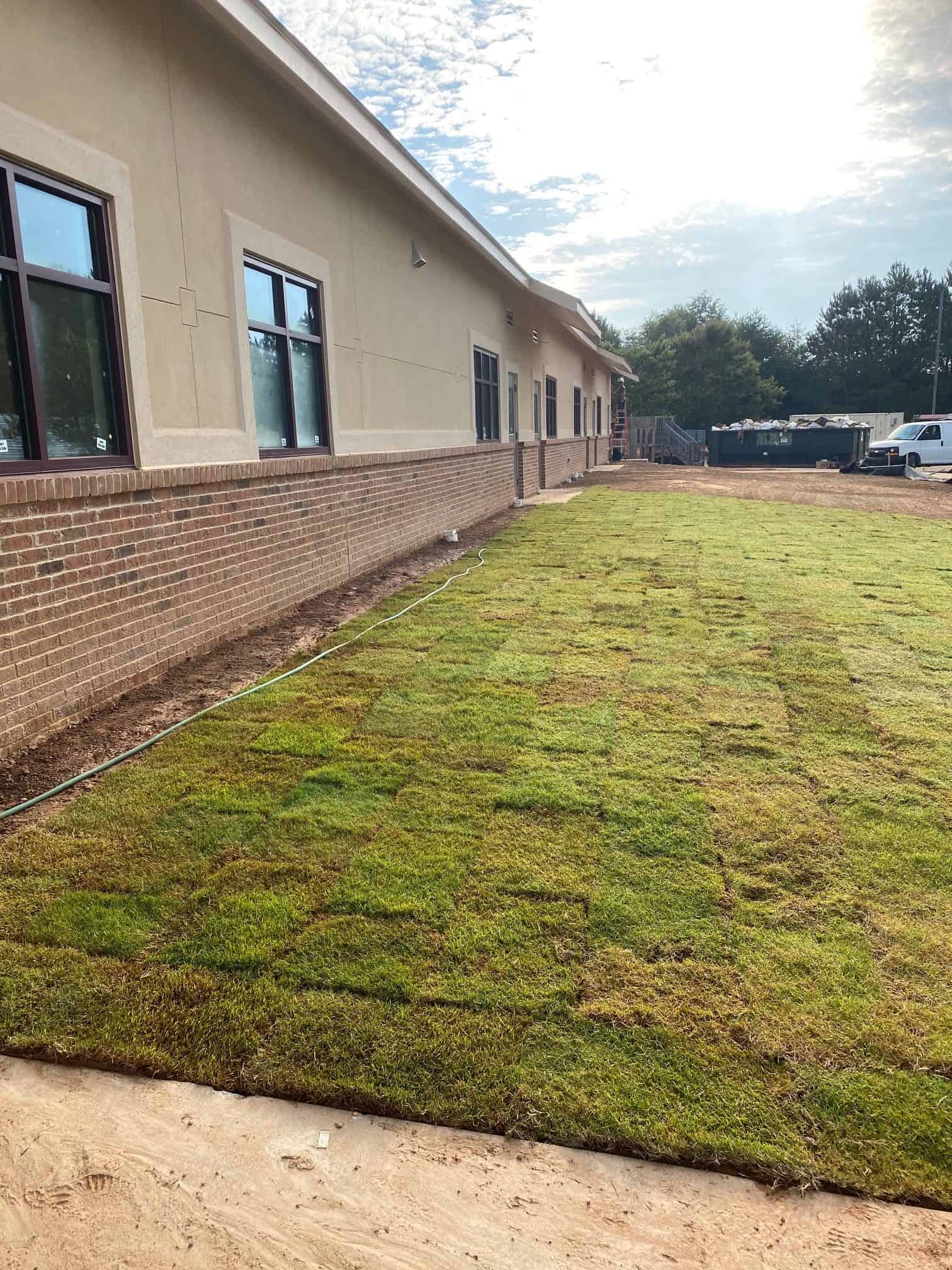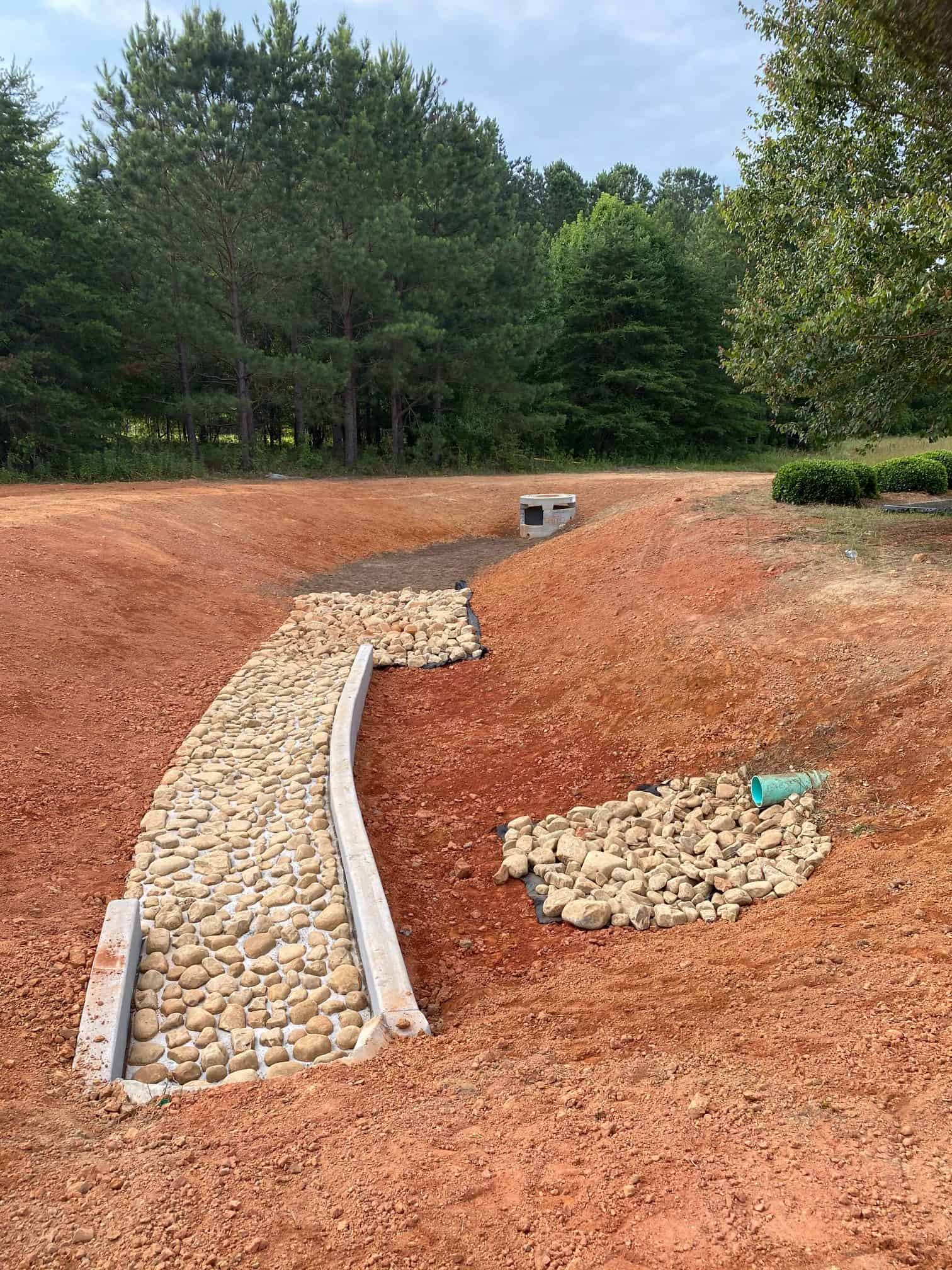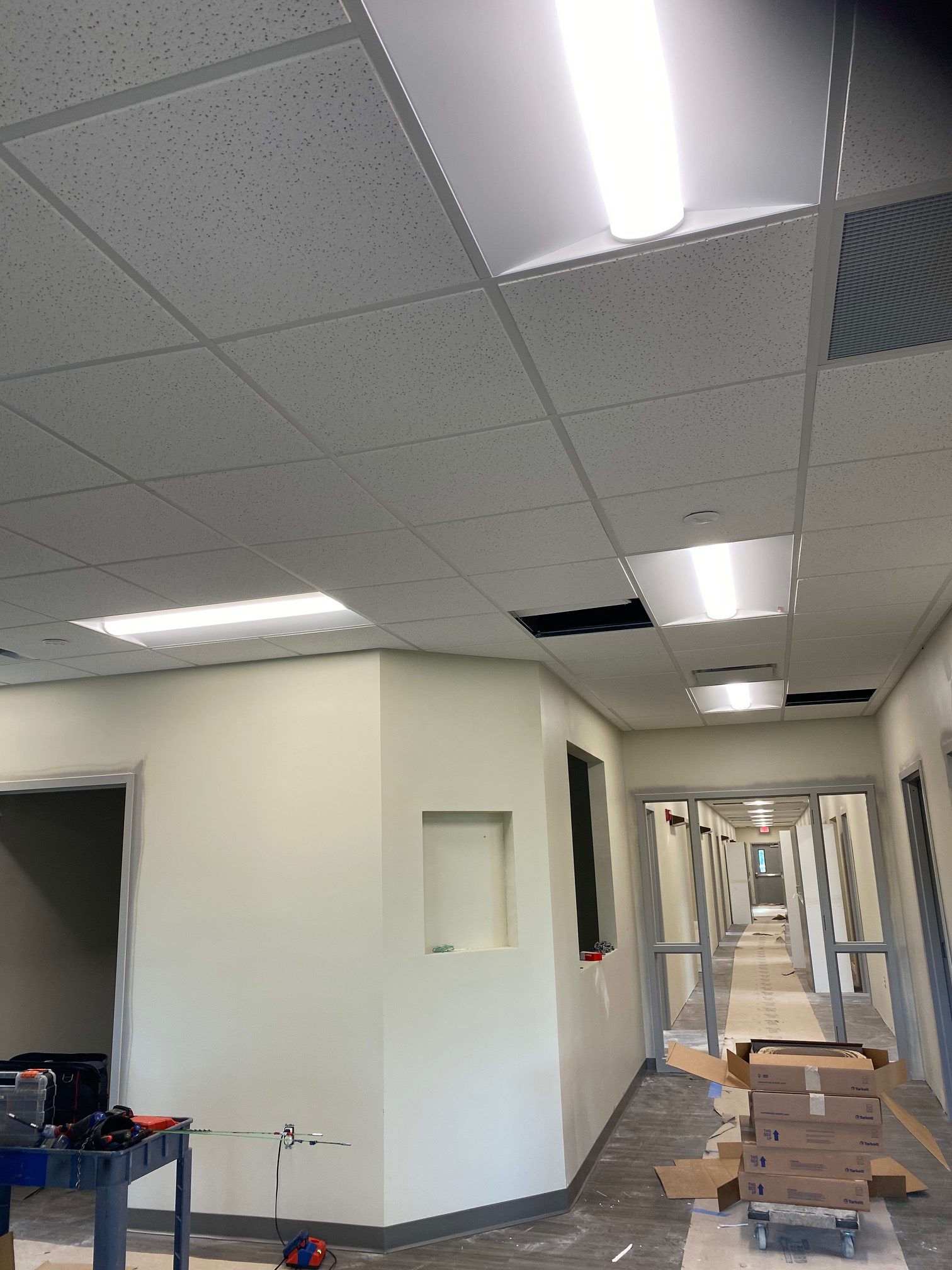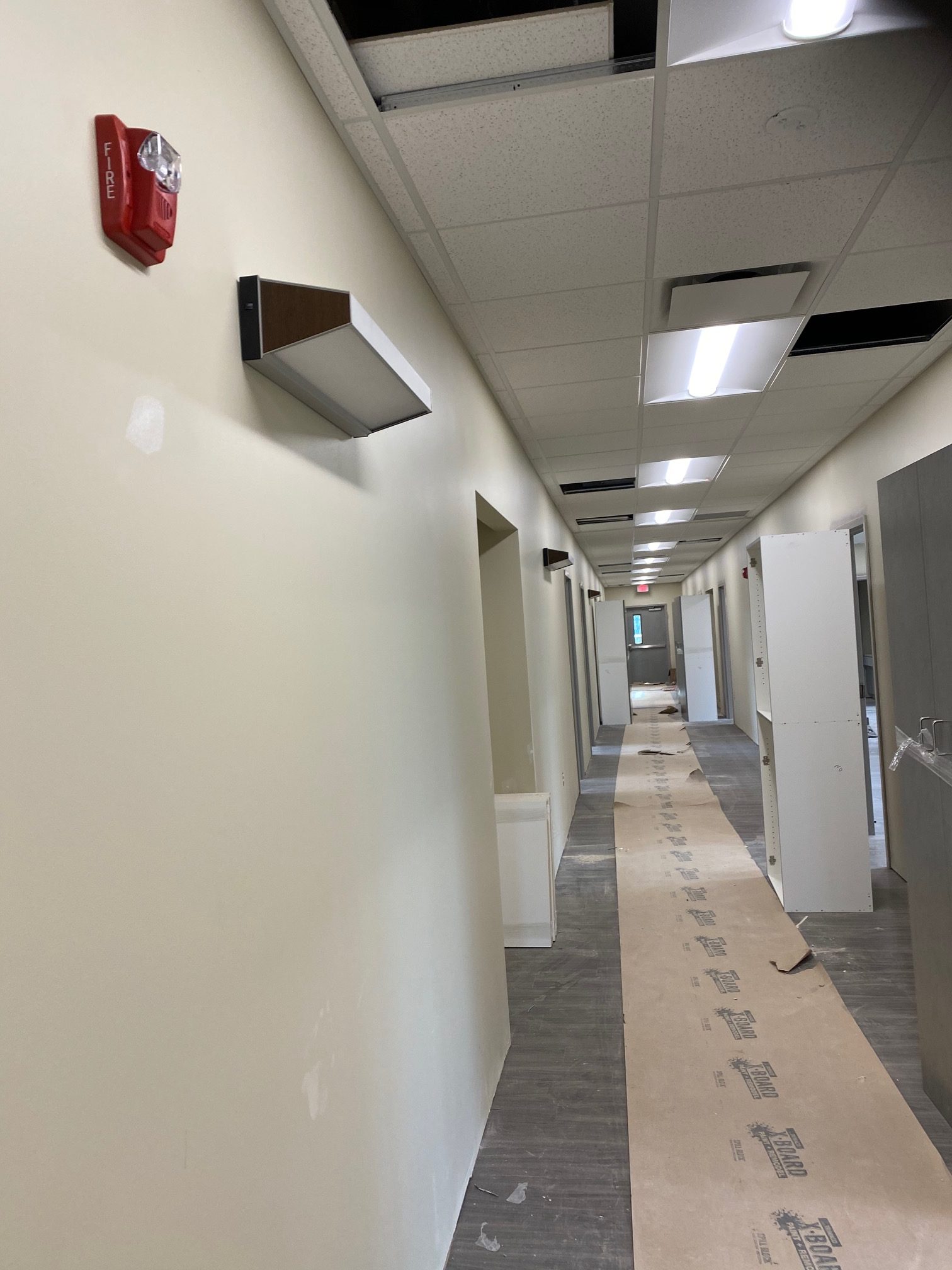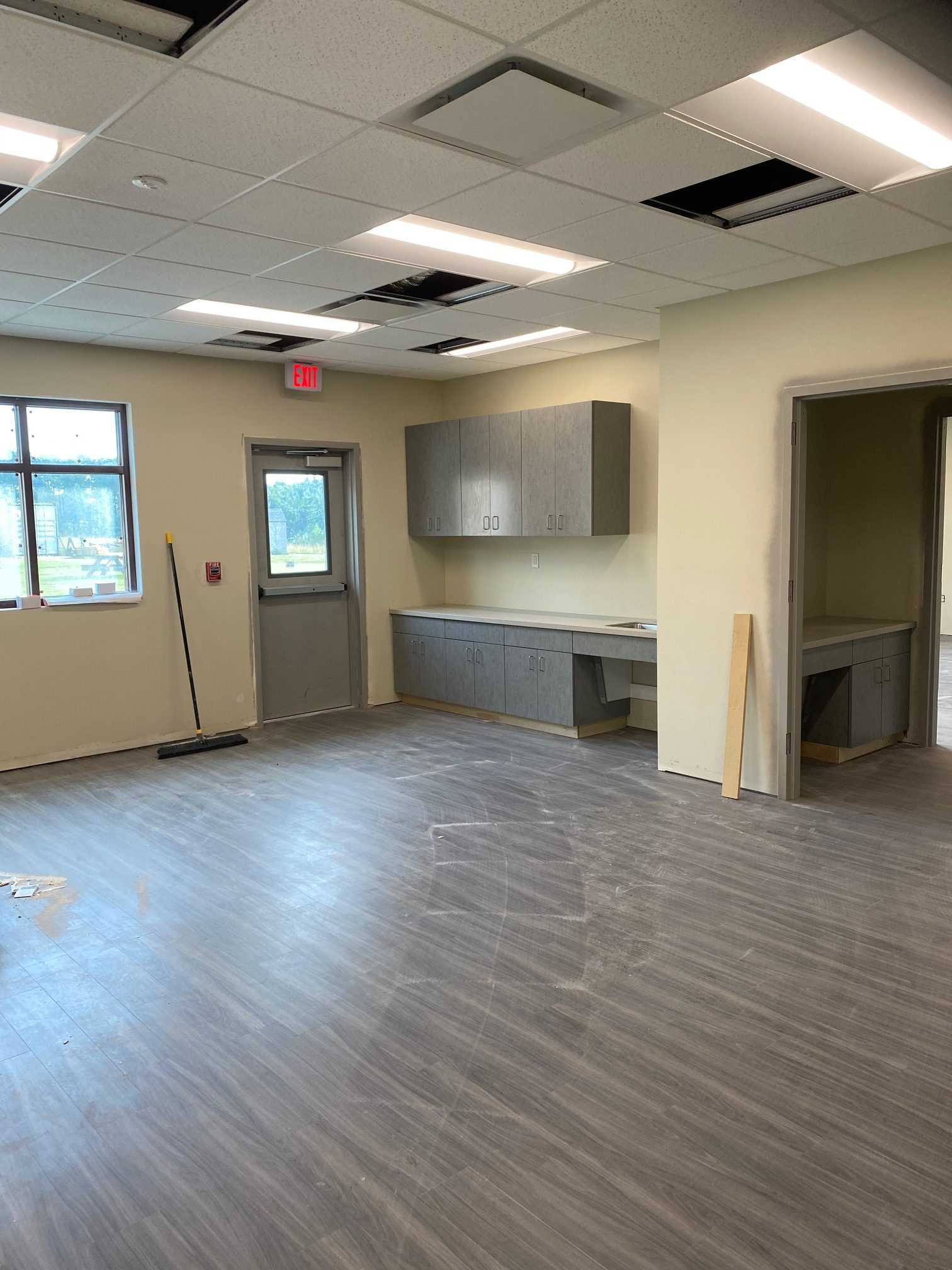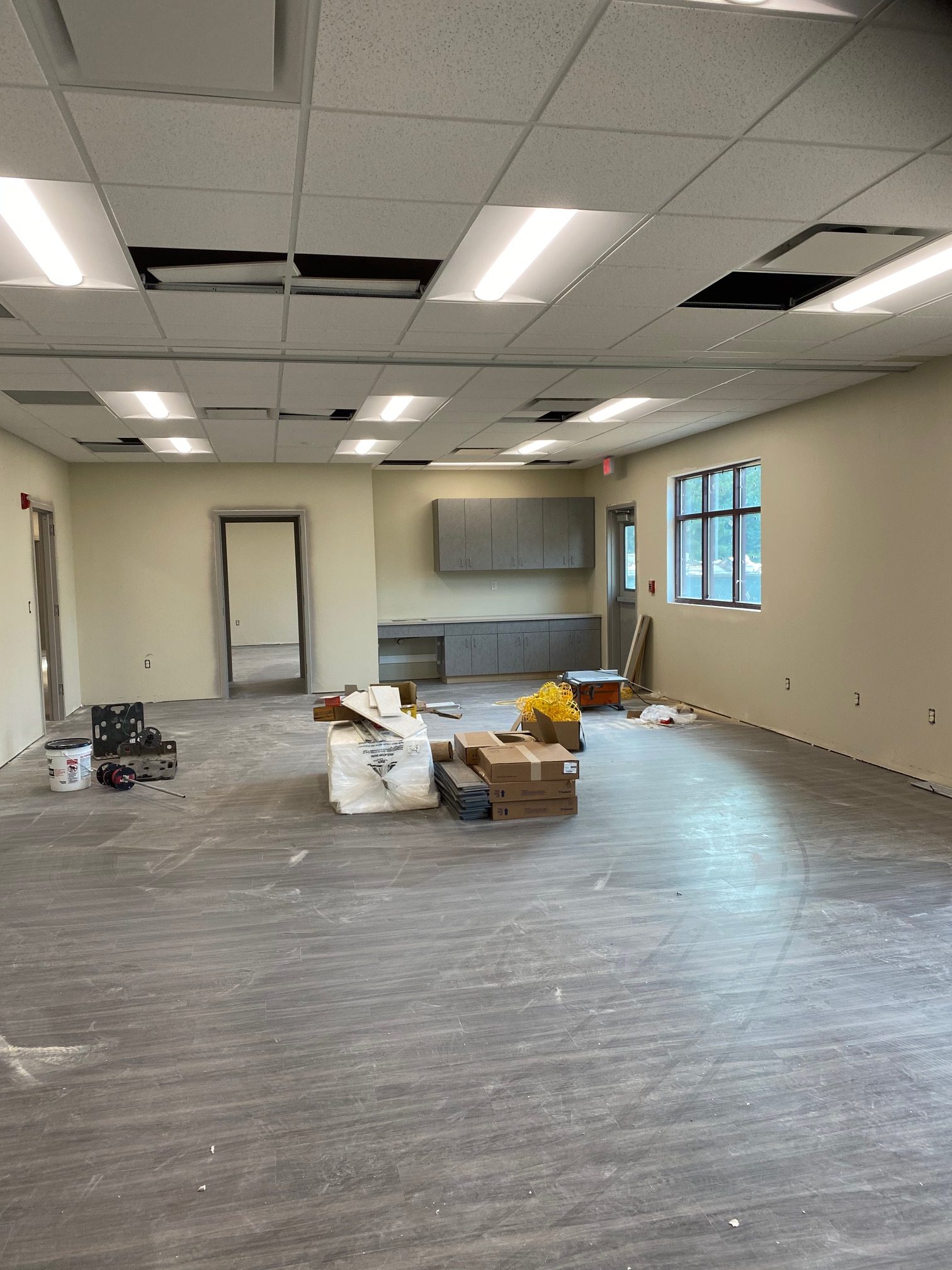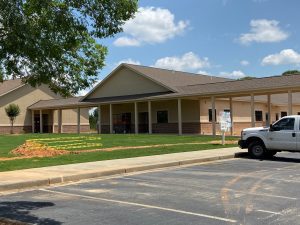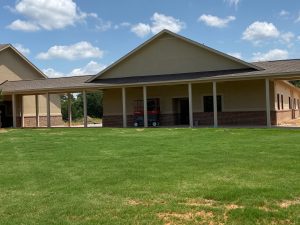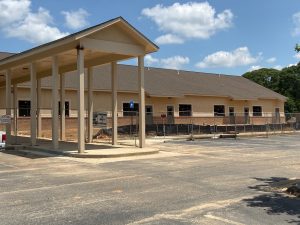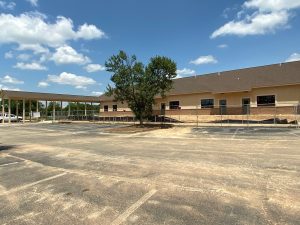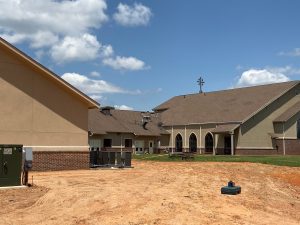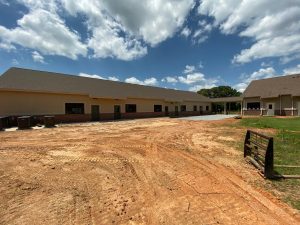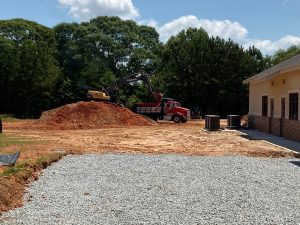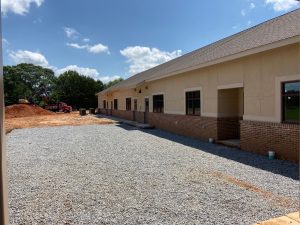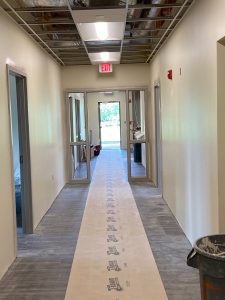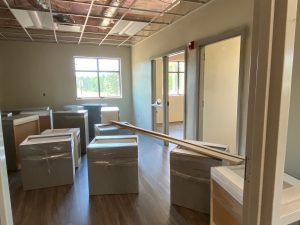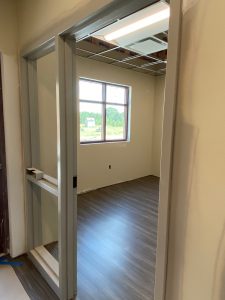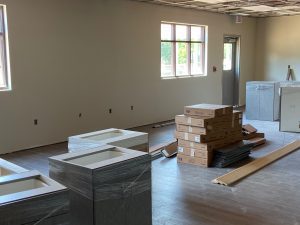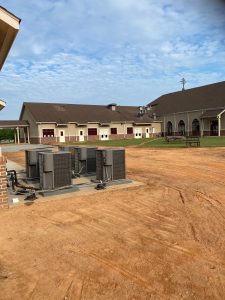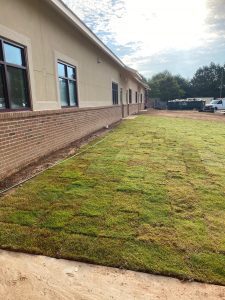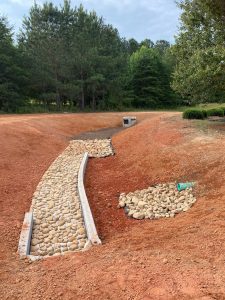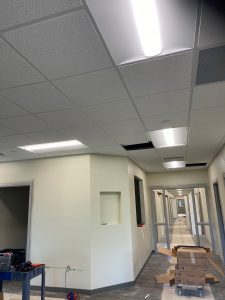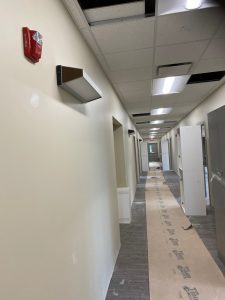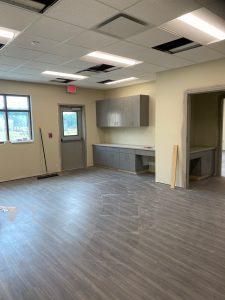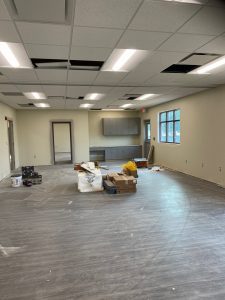 Annunciation Hall Gallery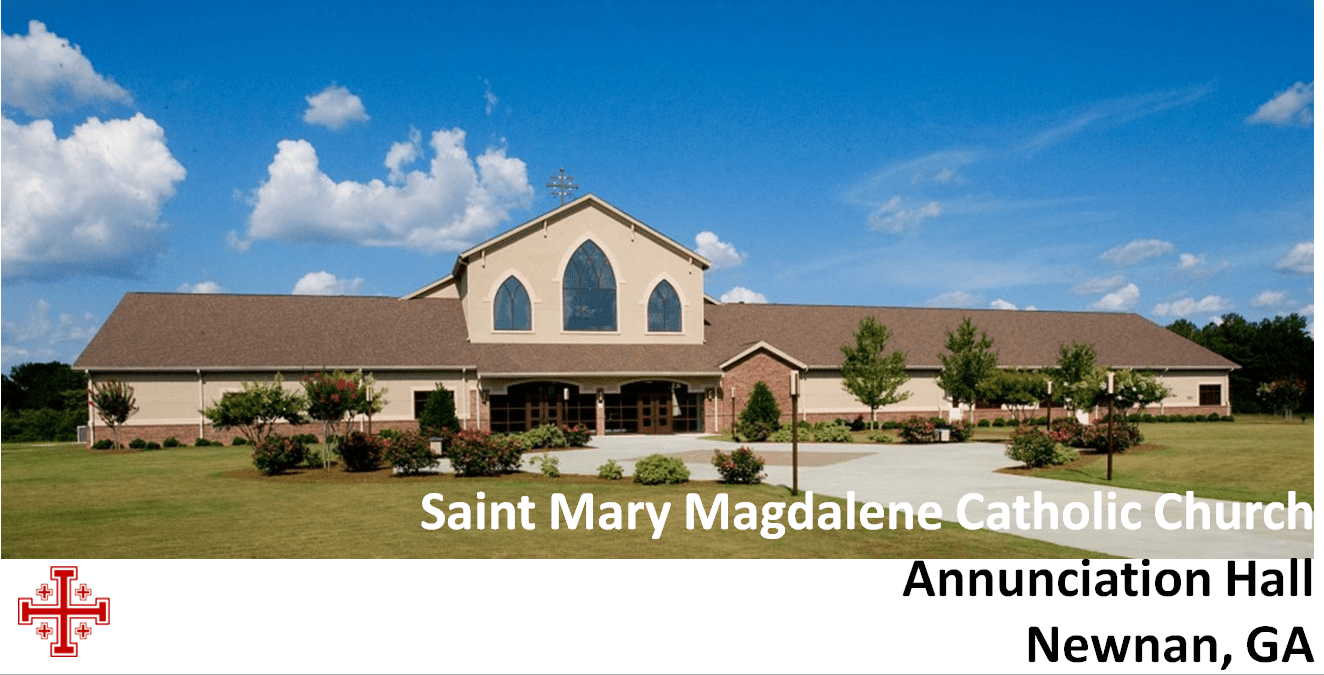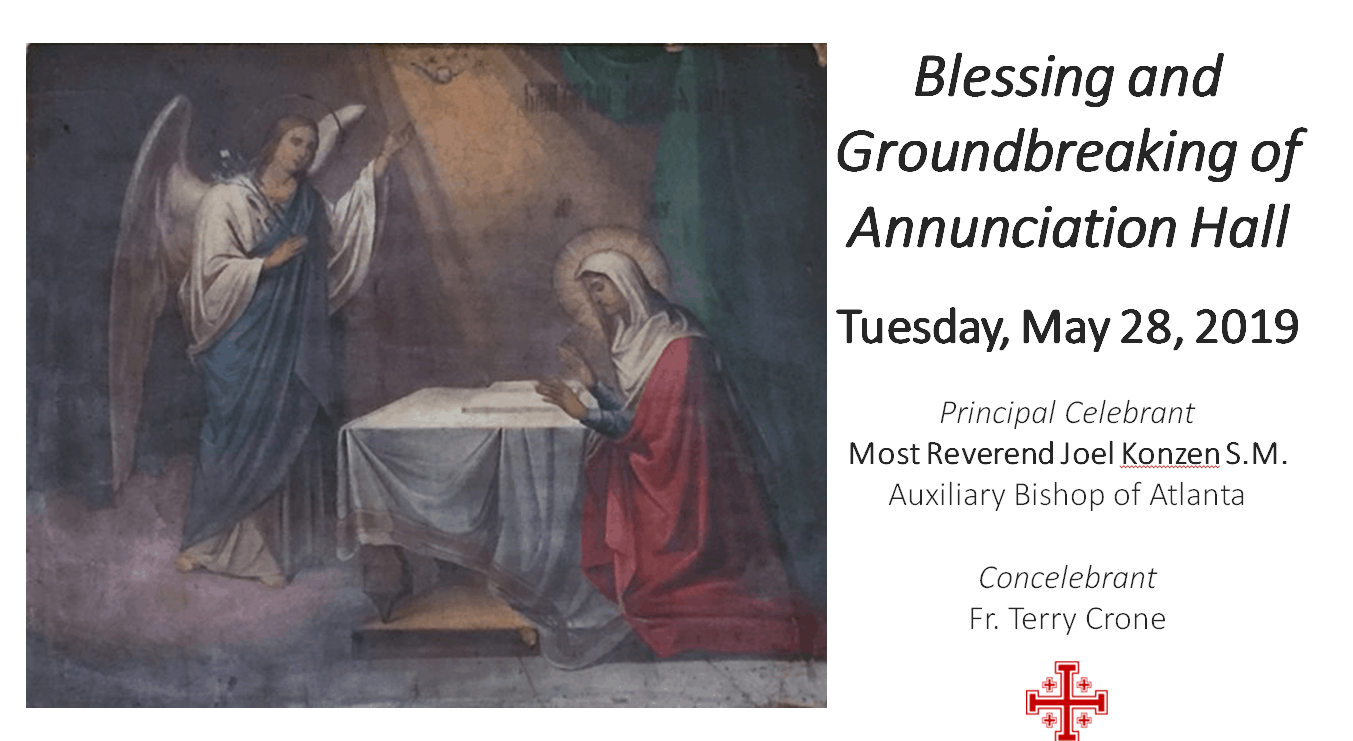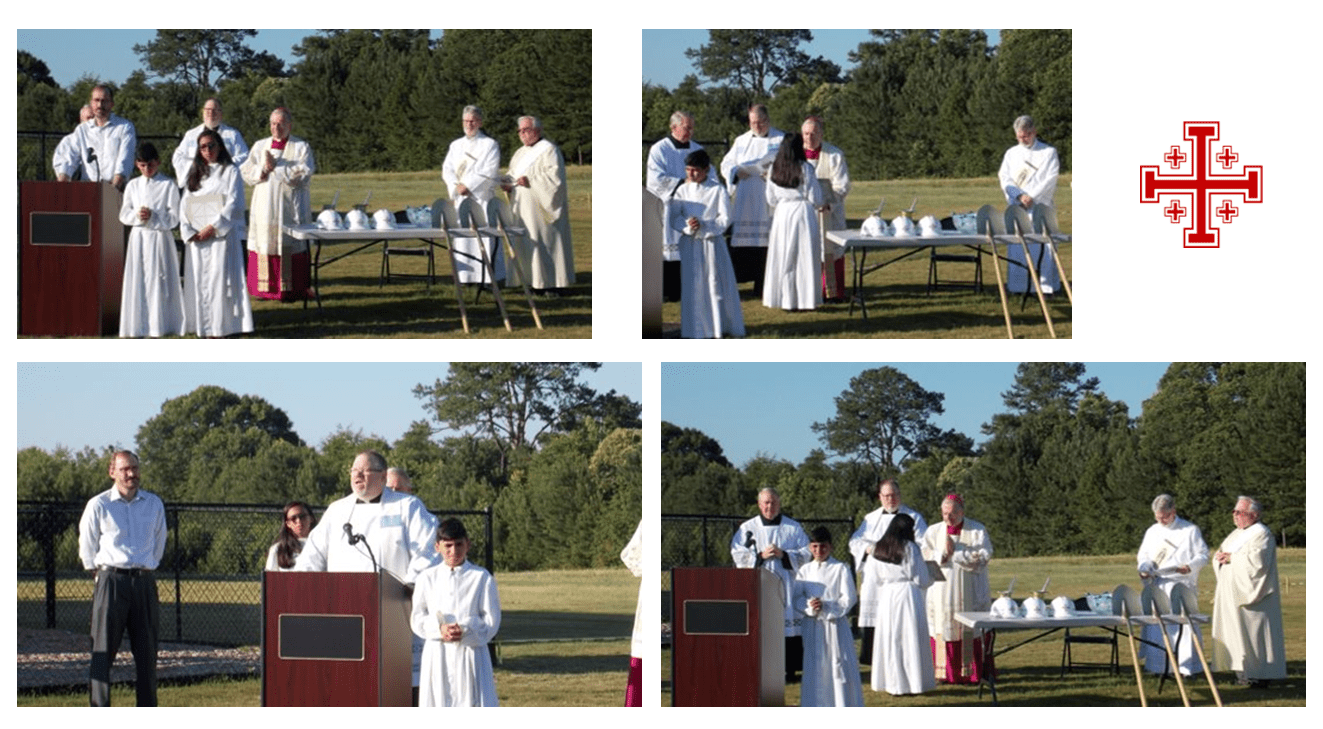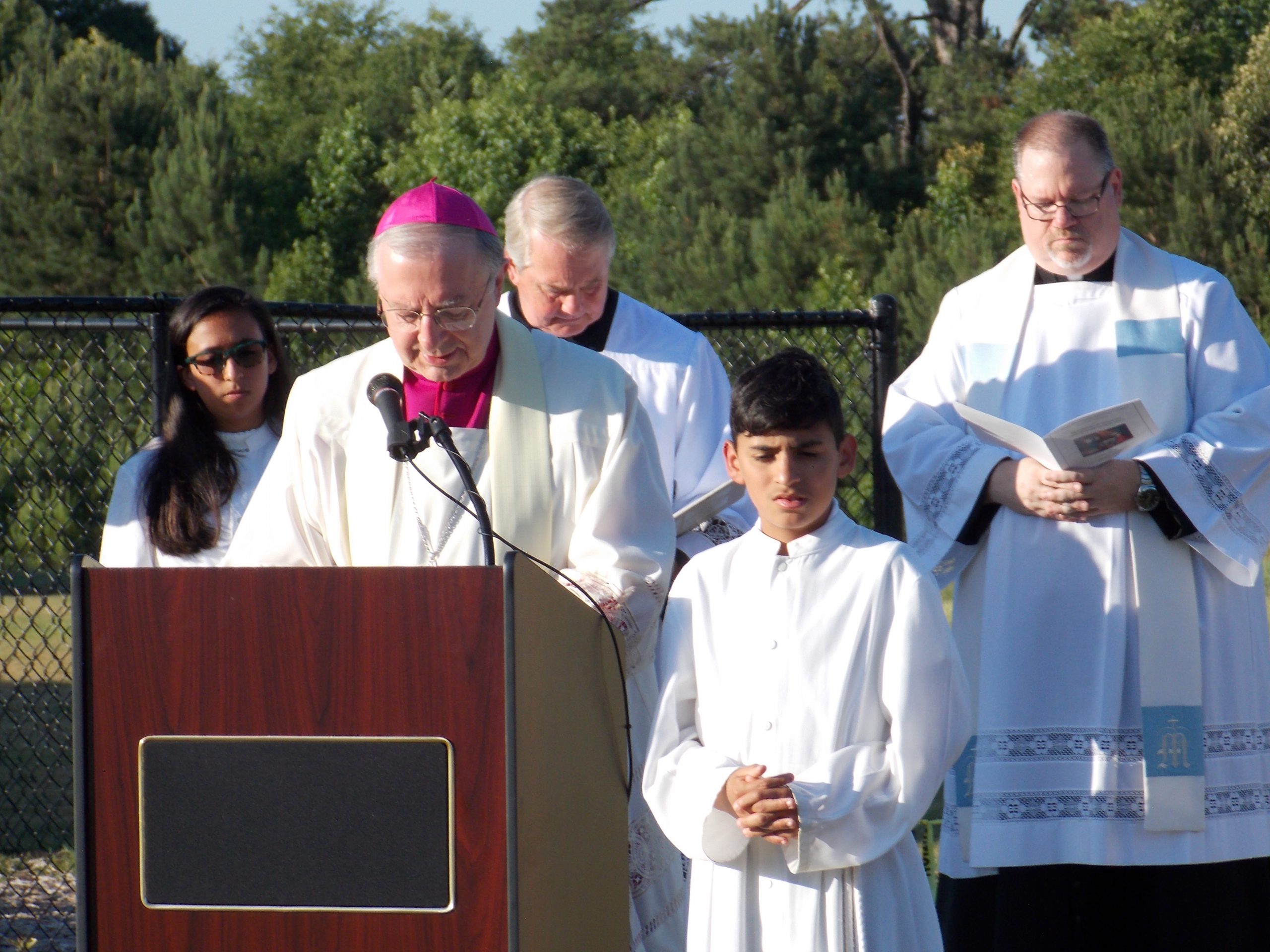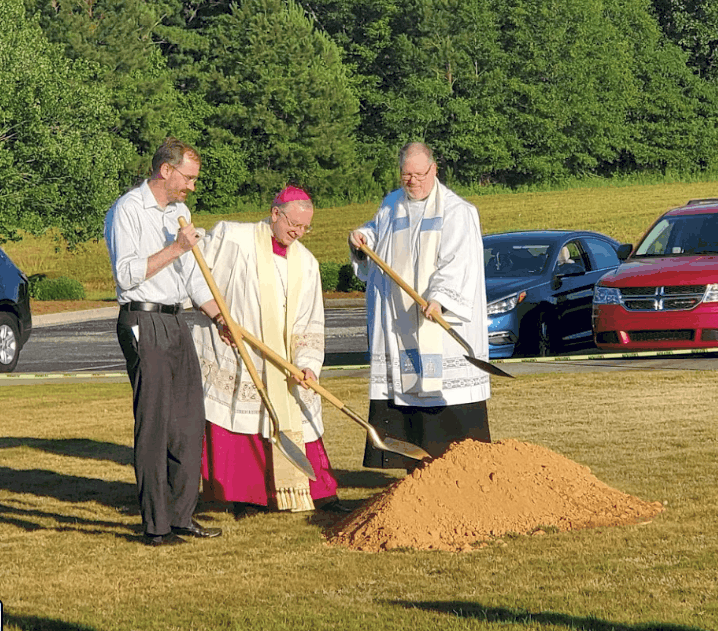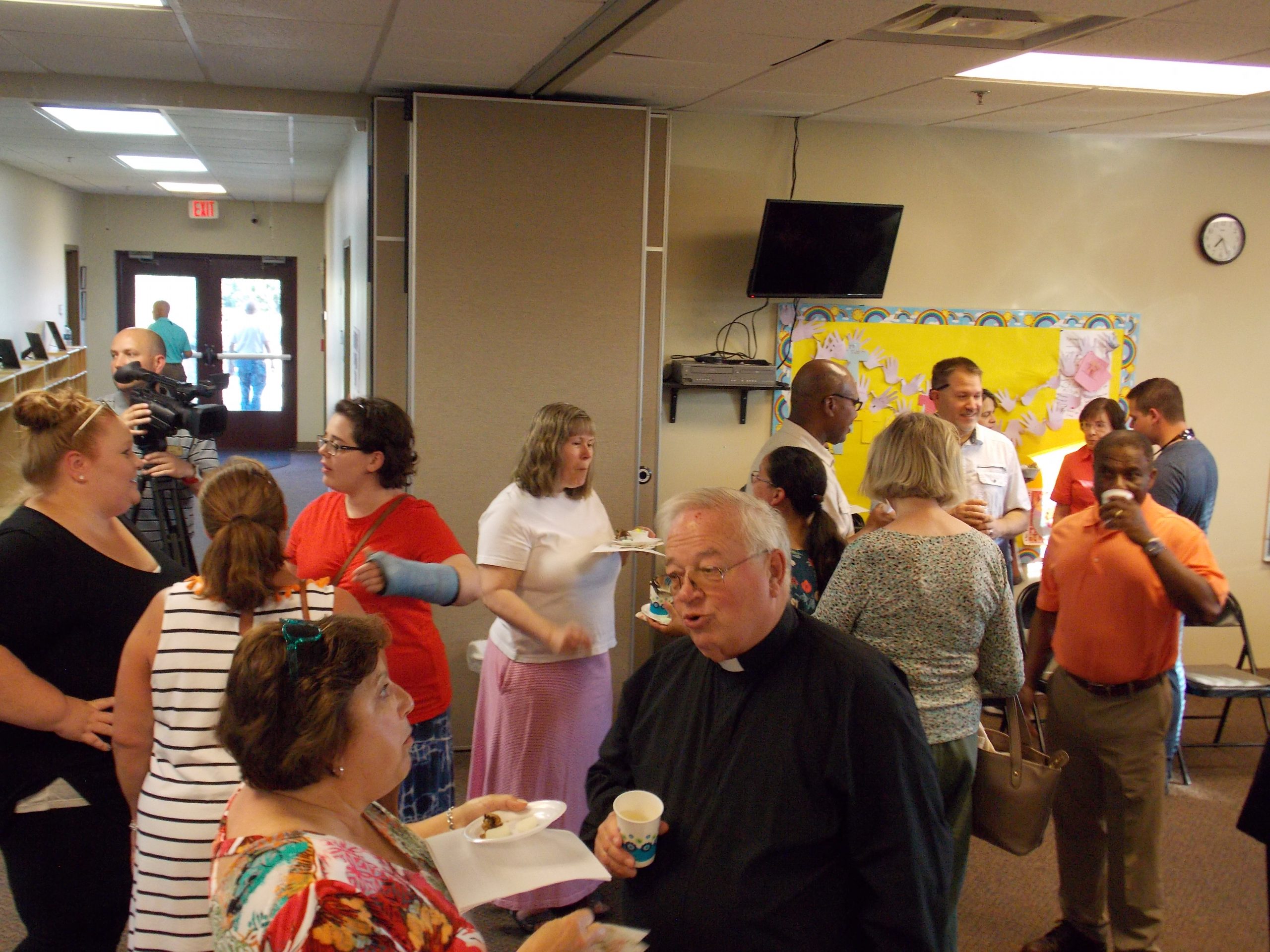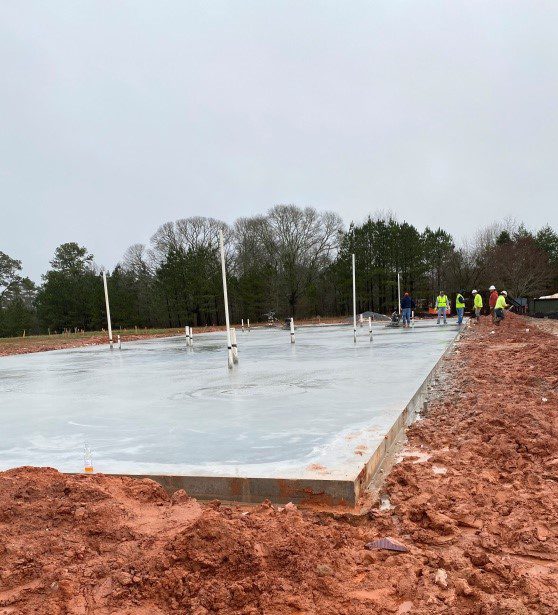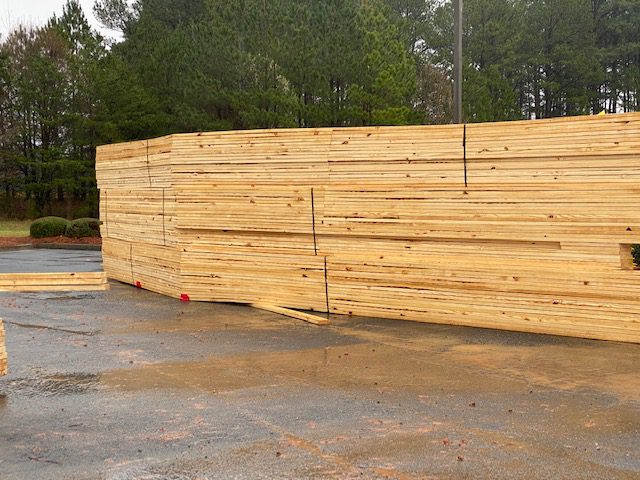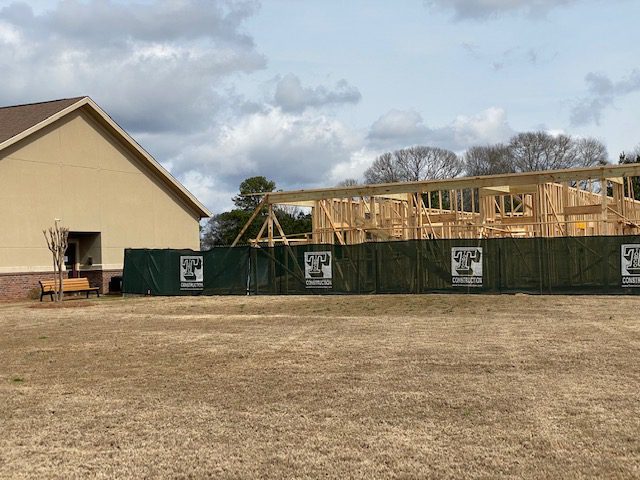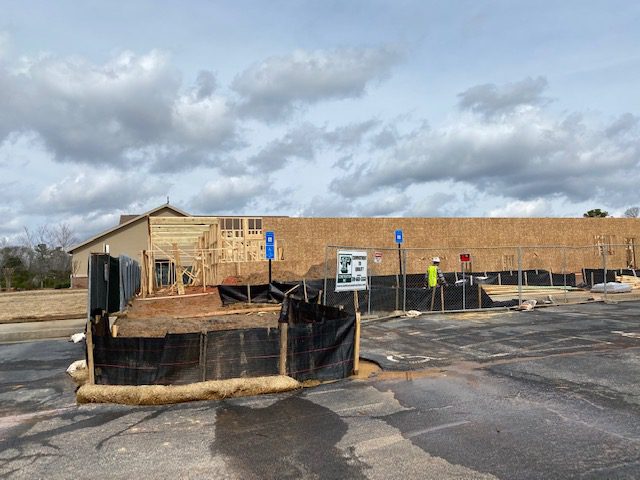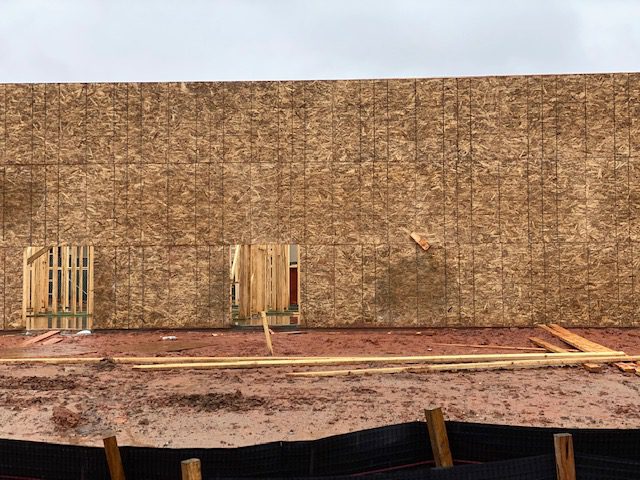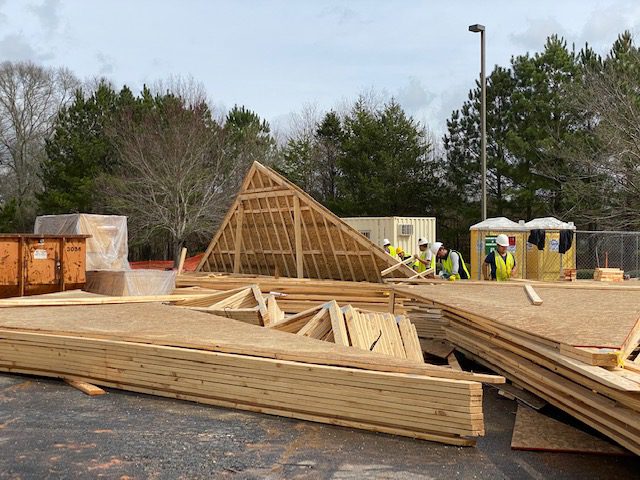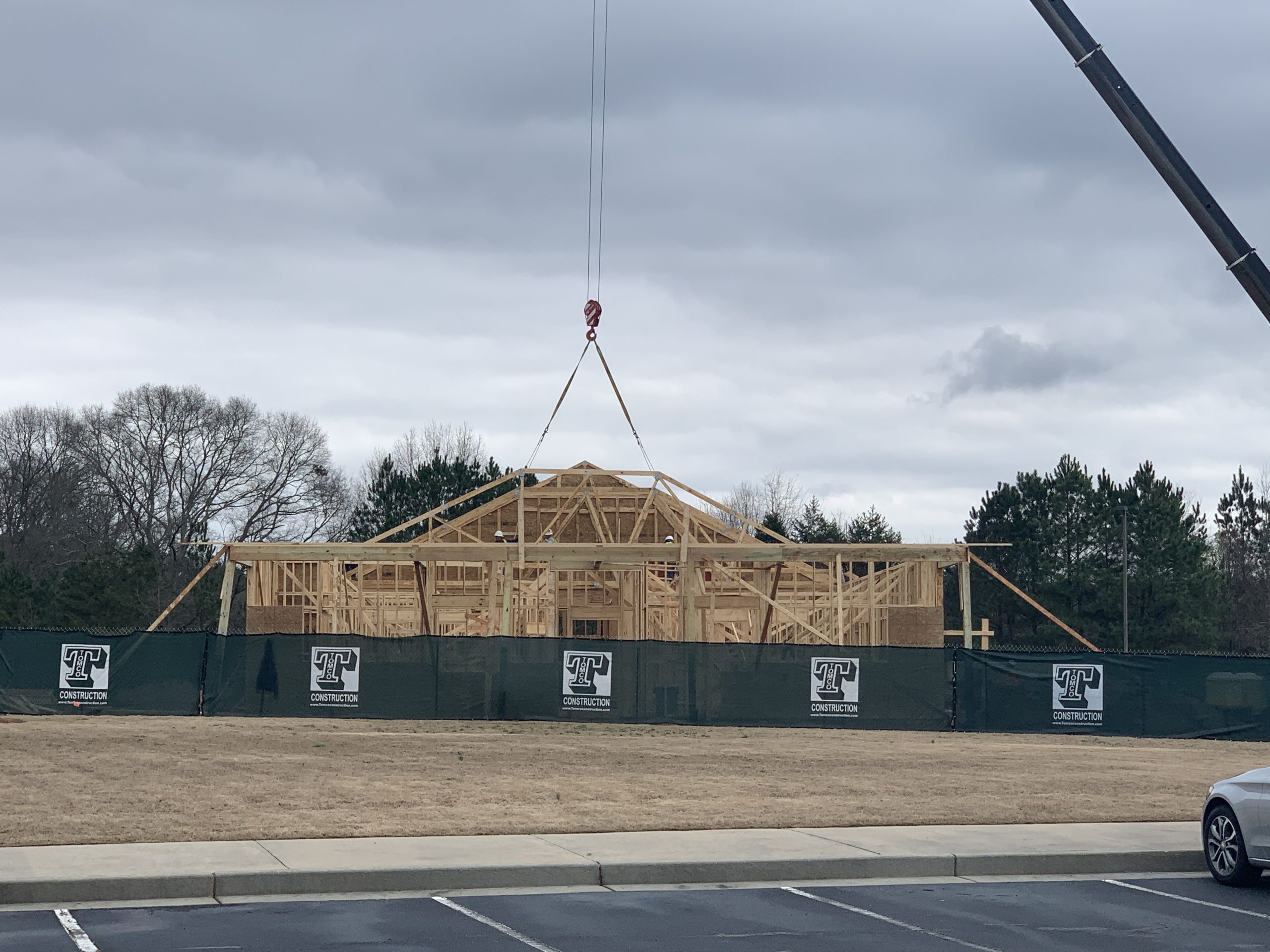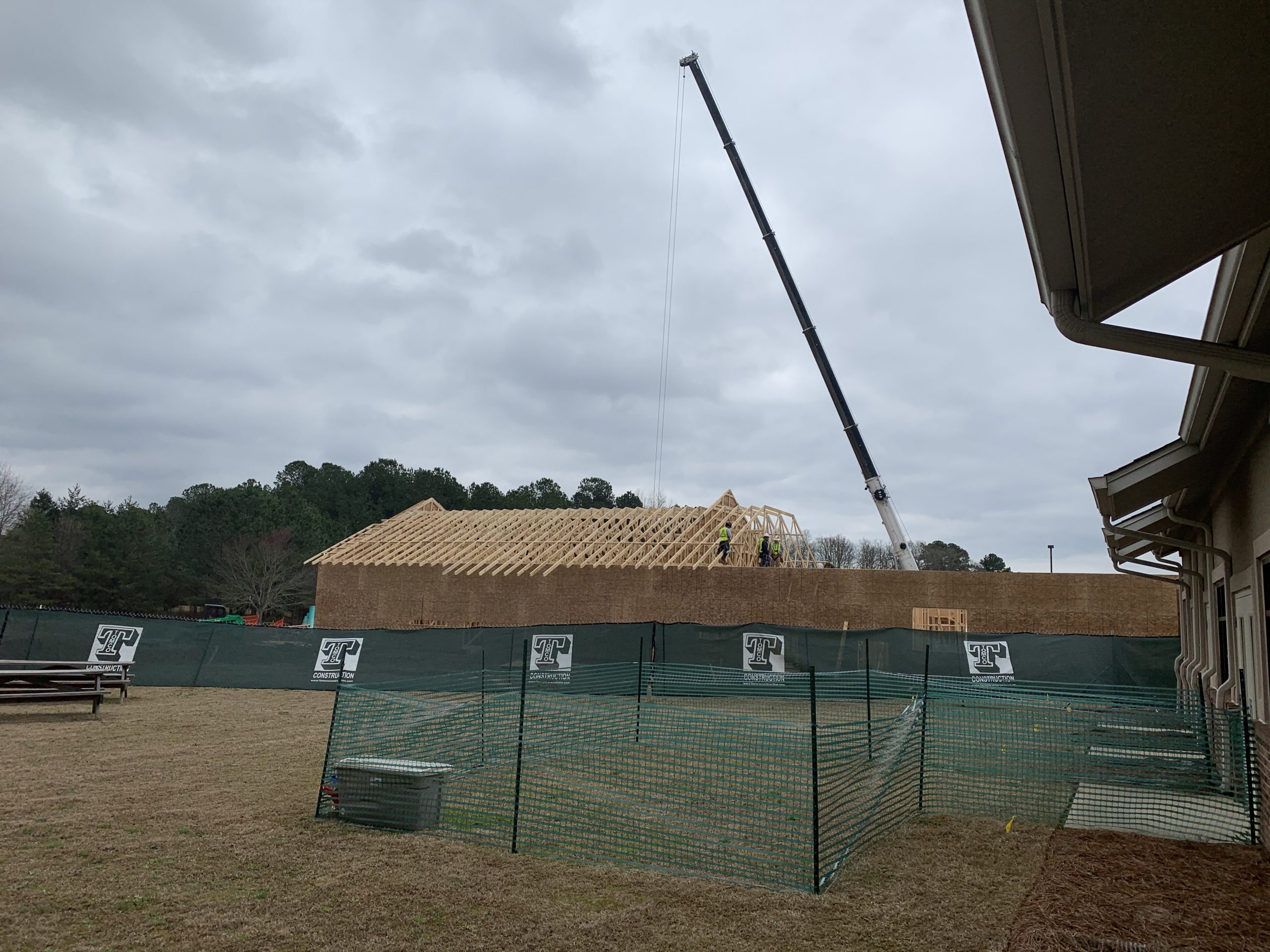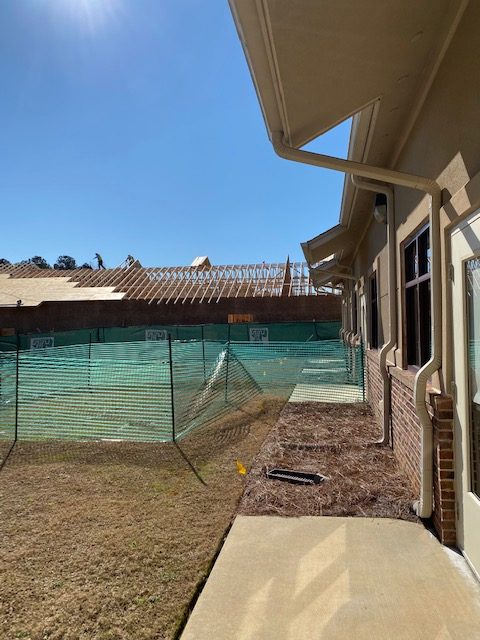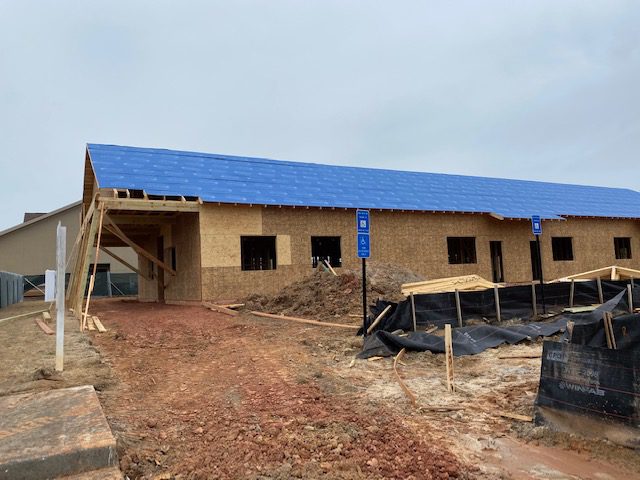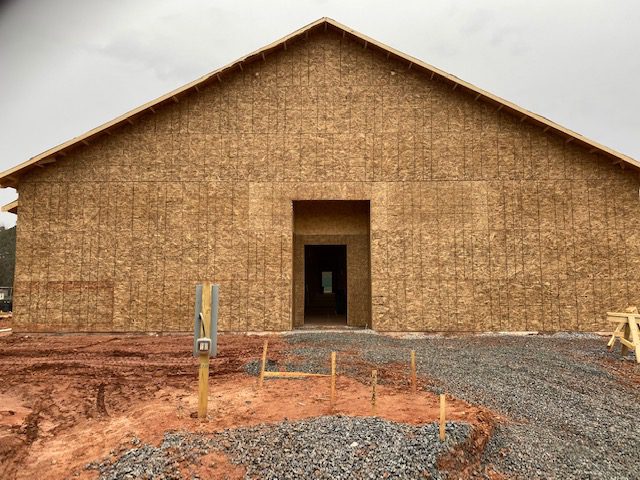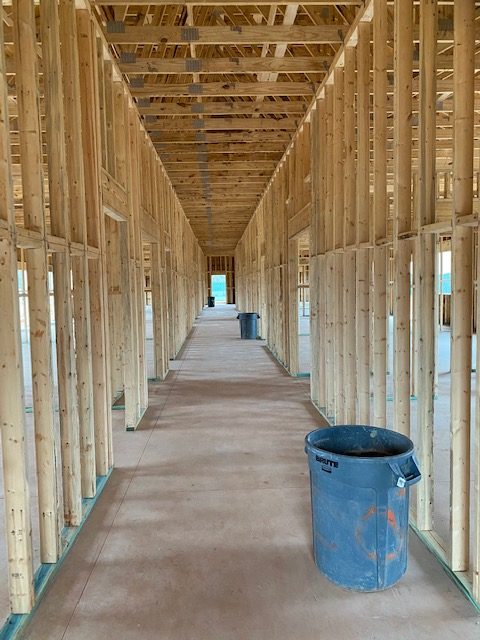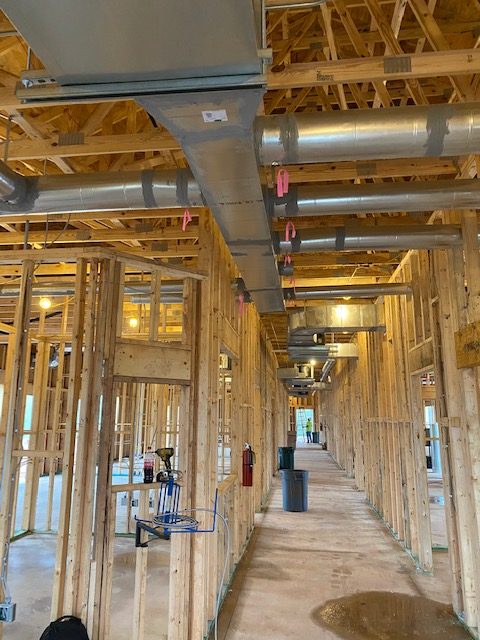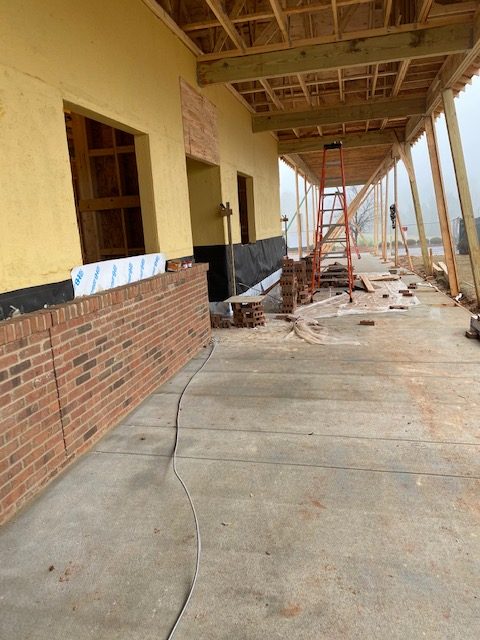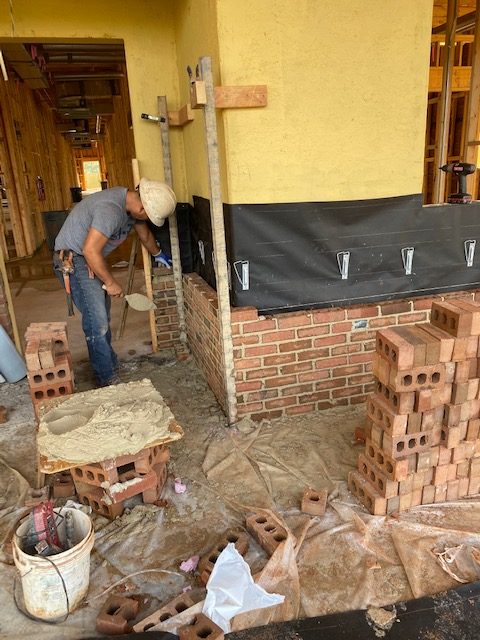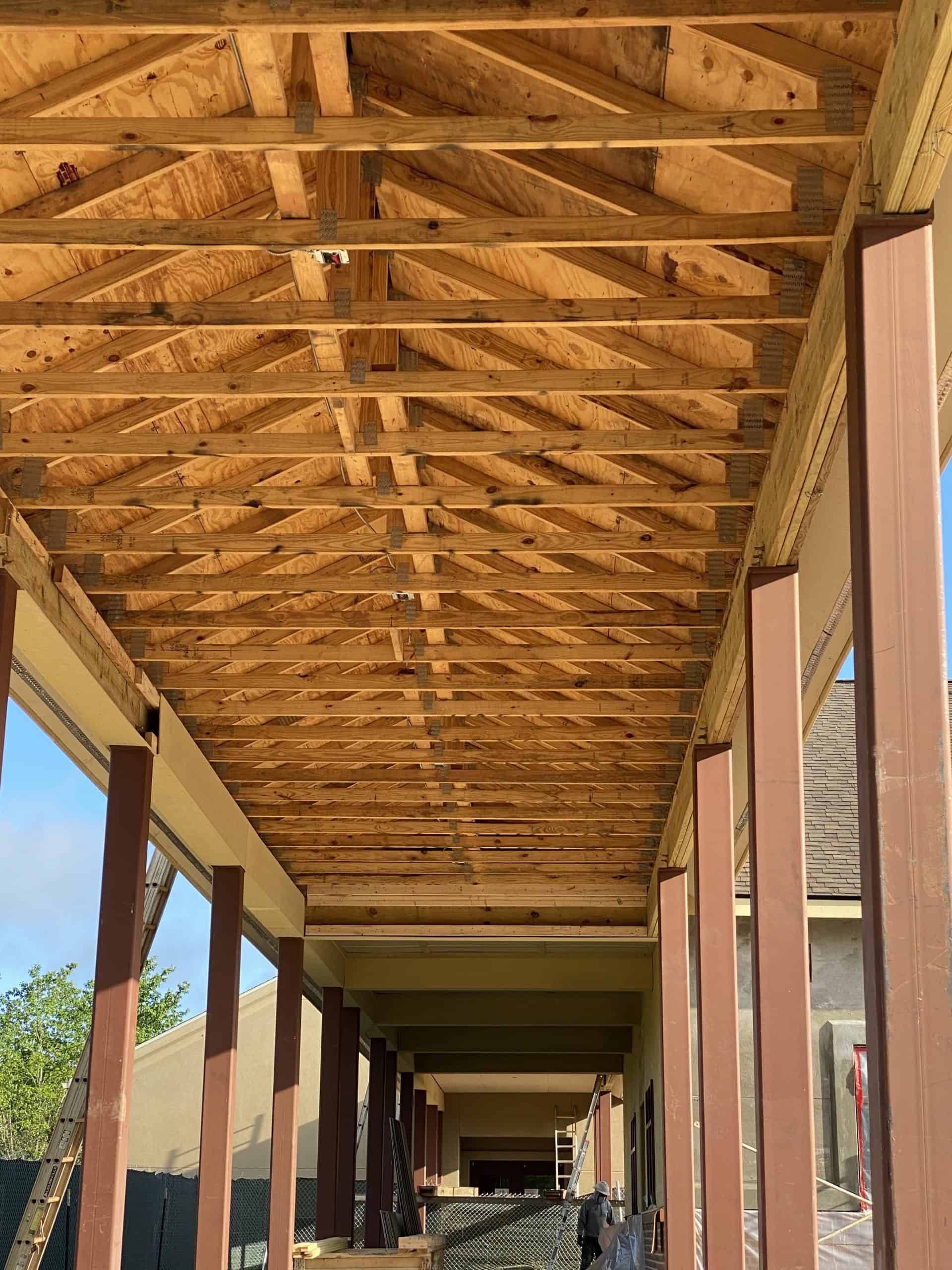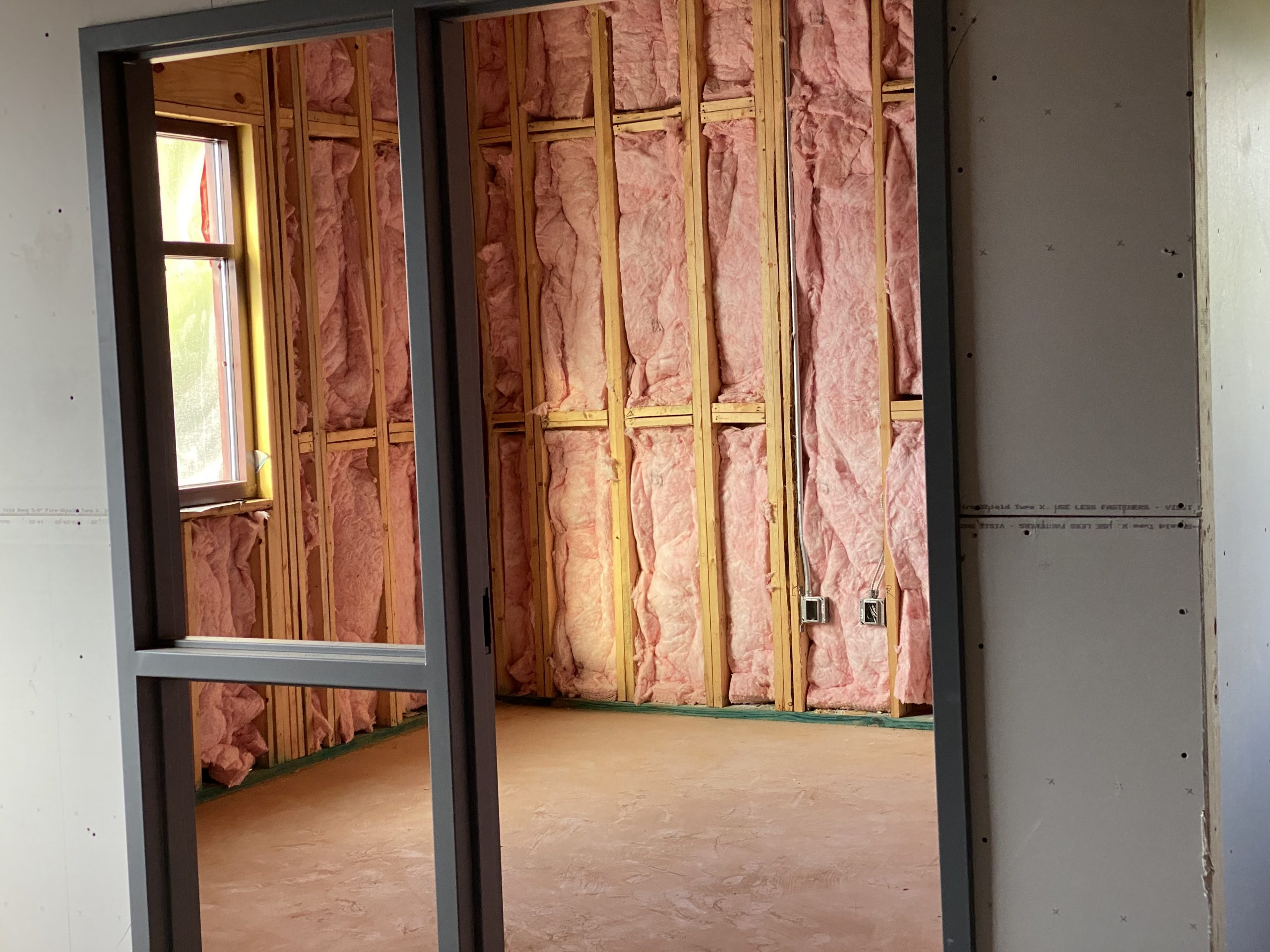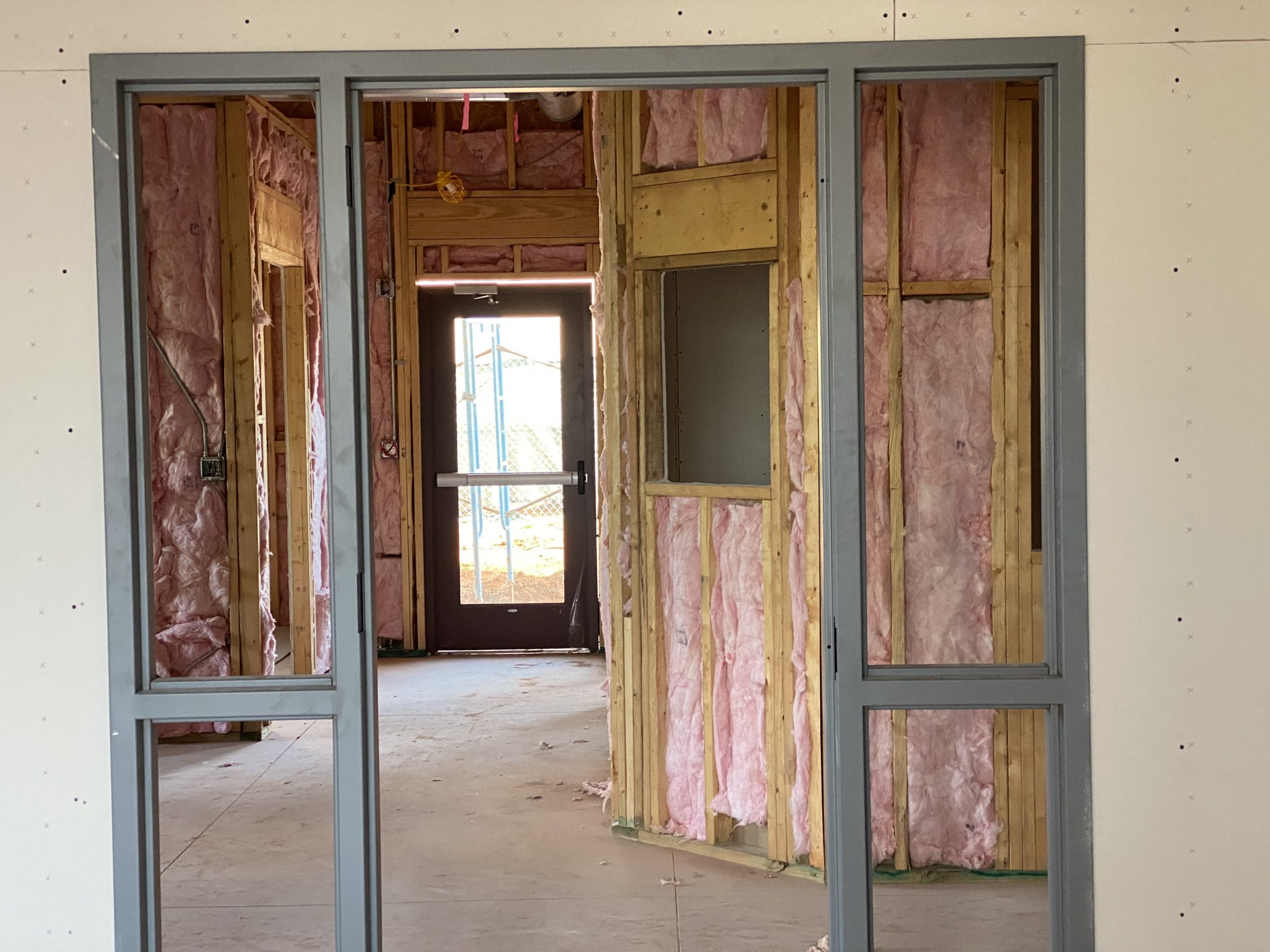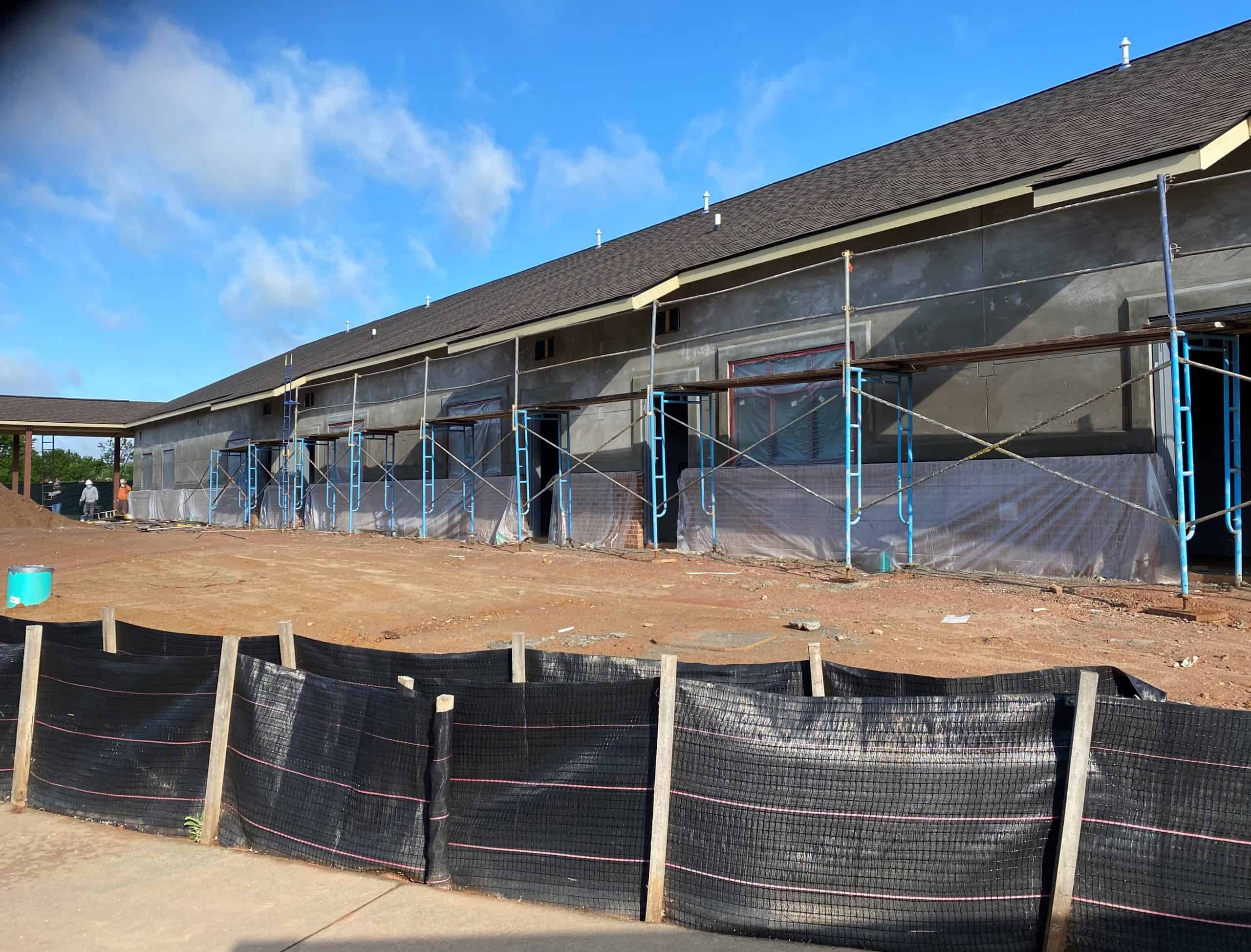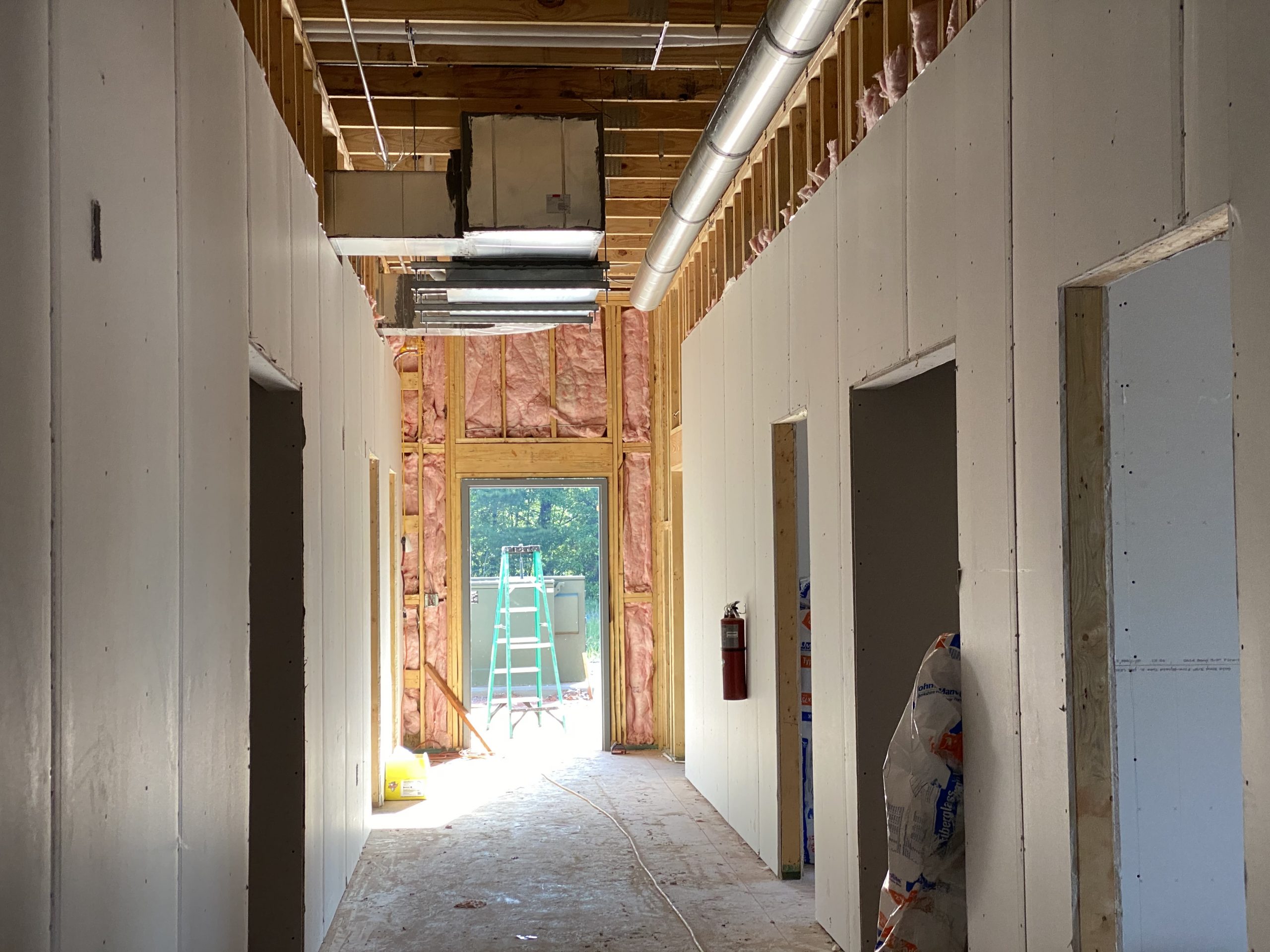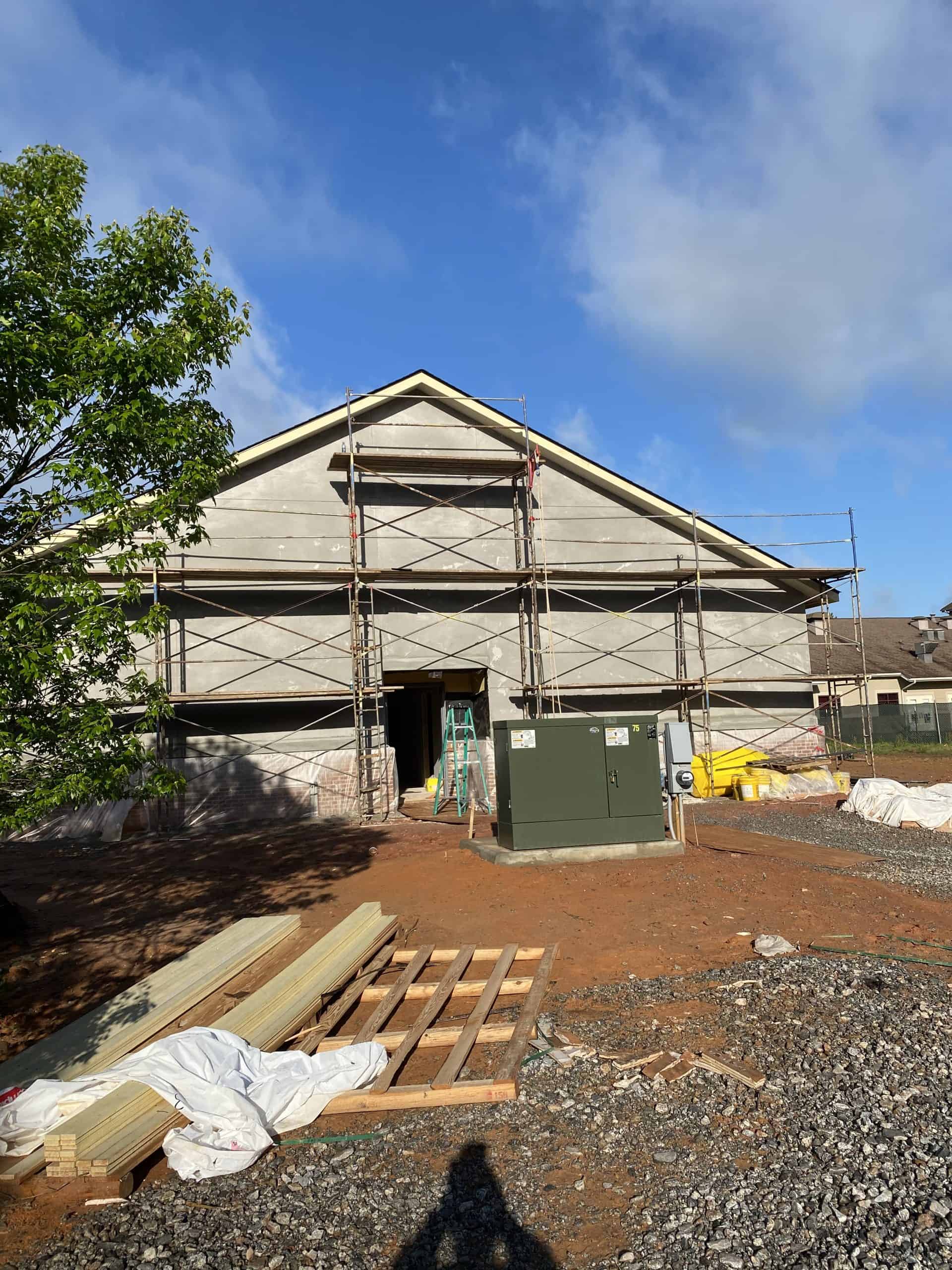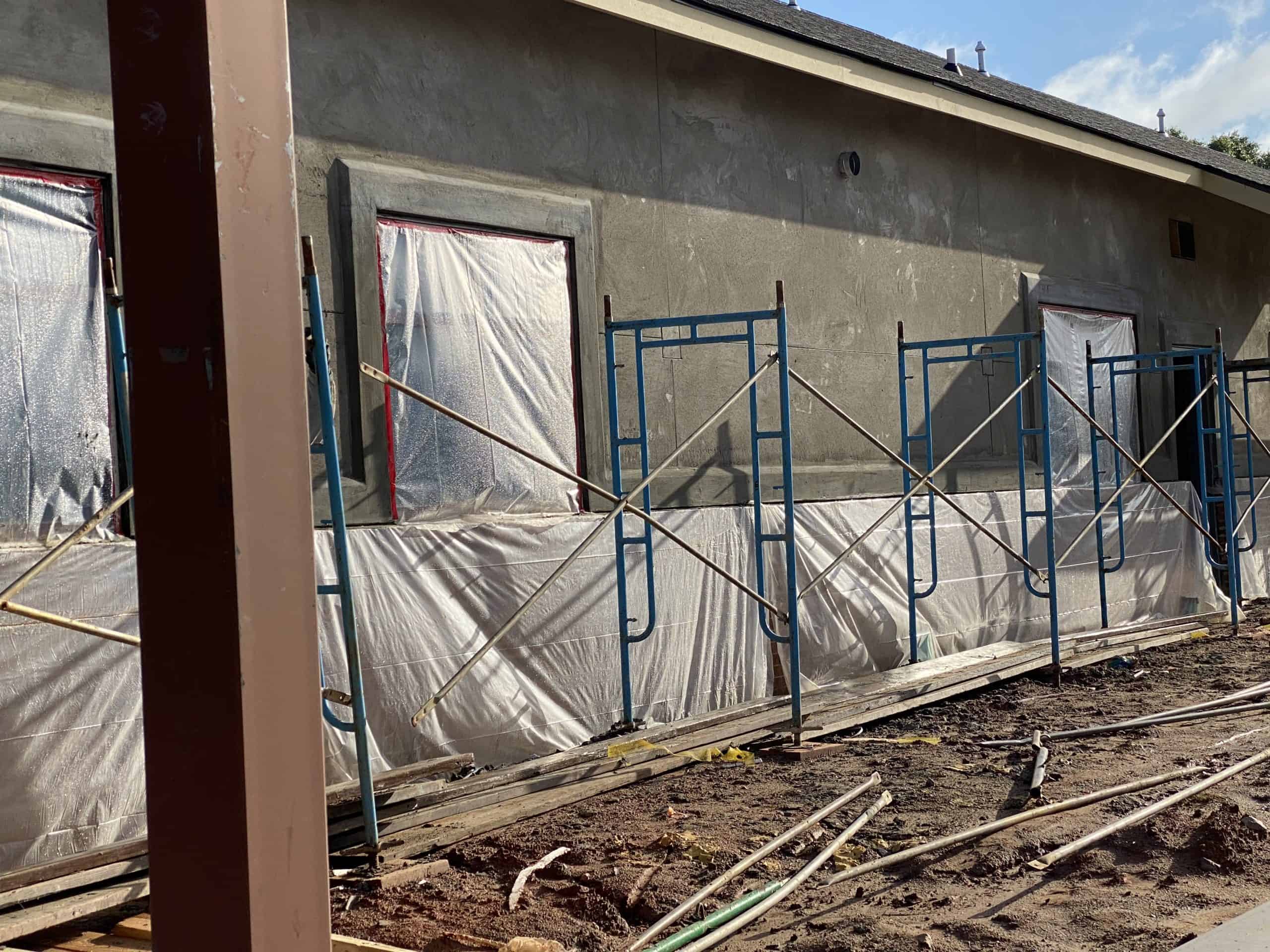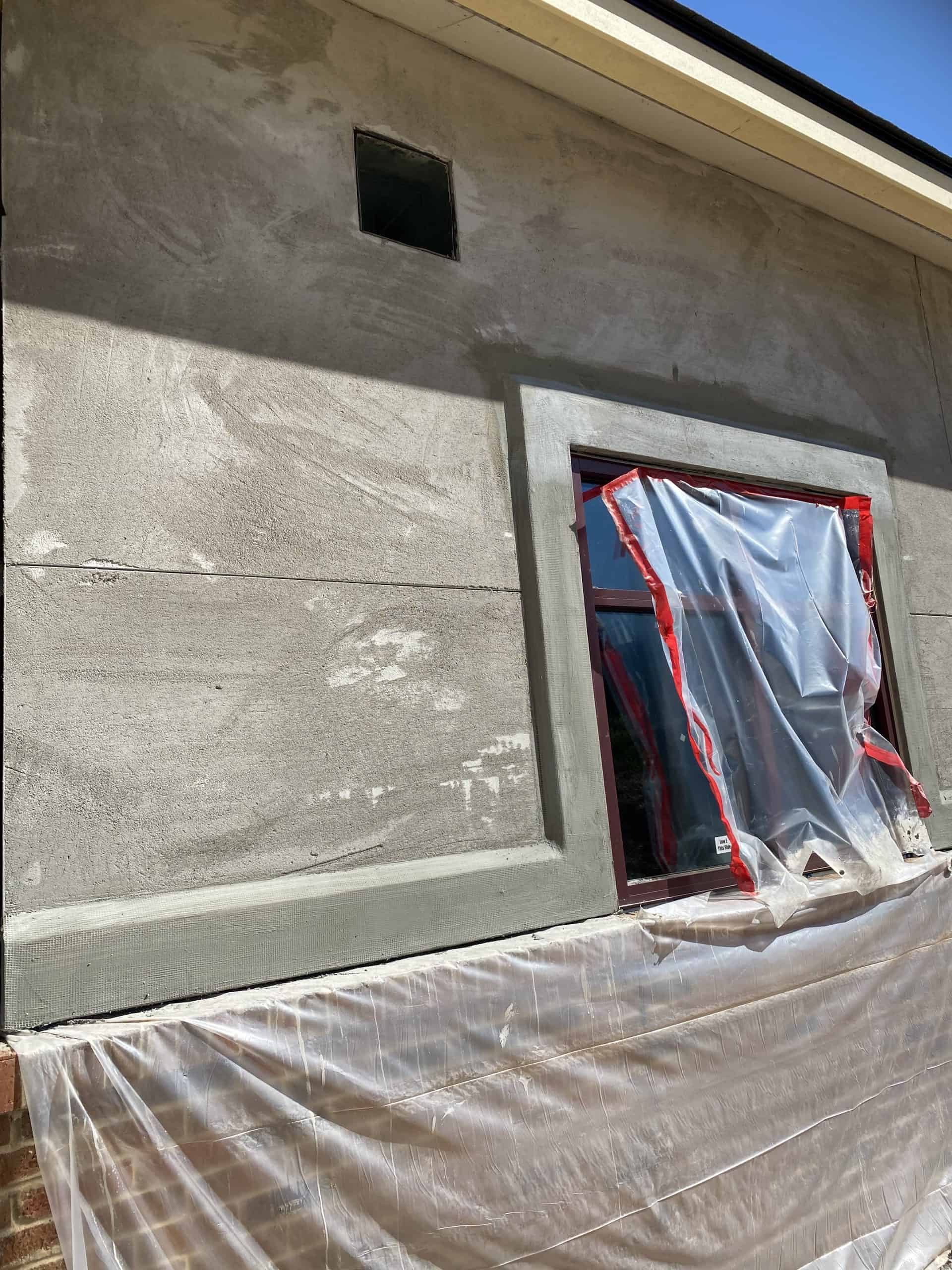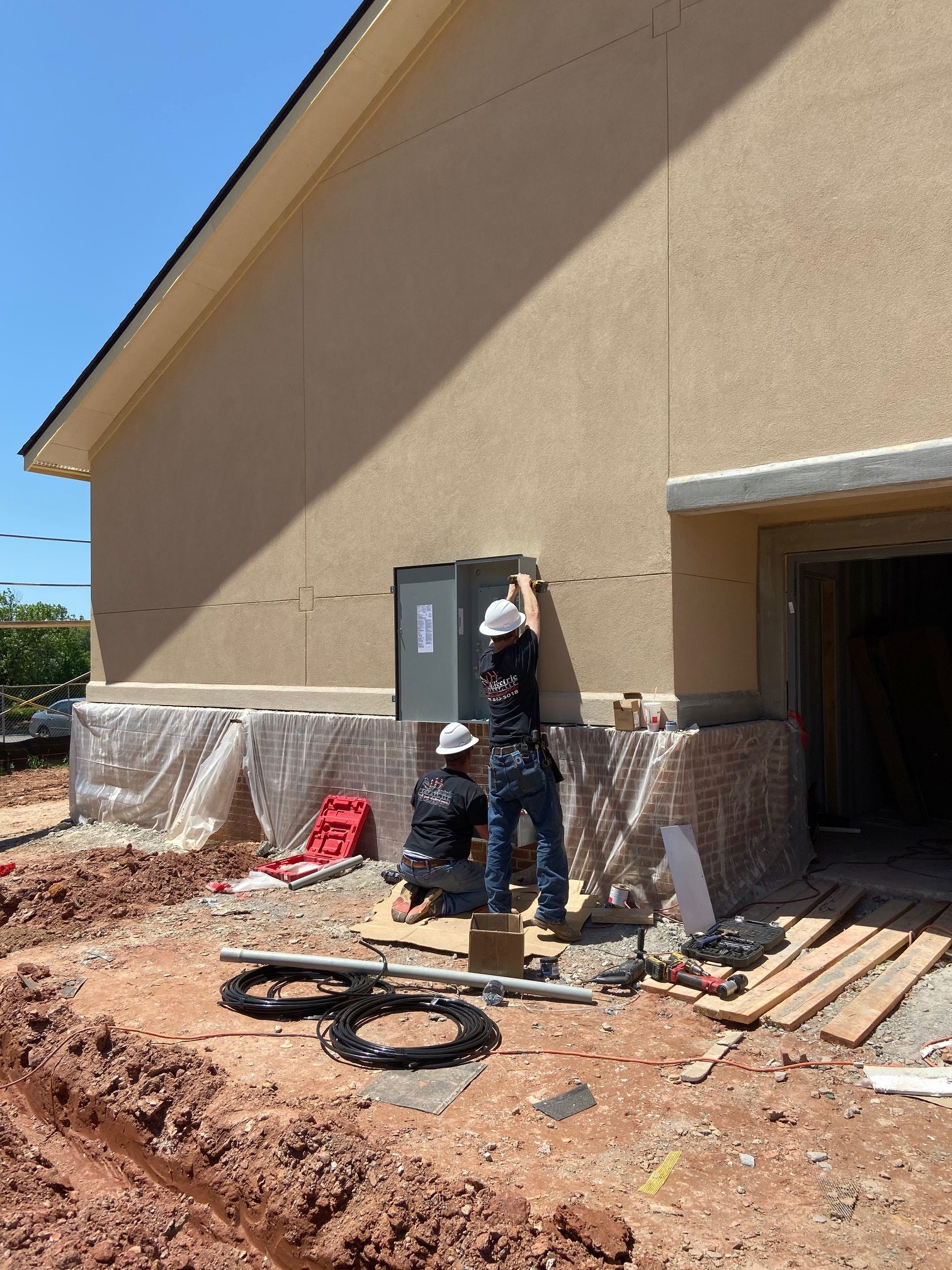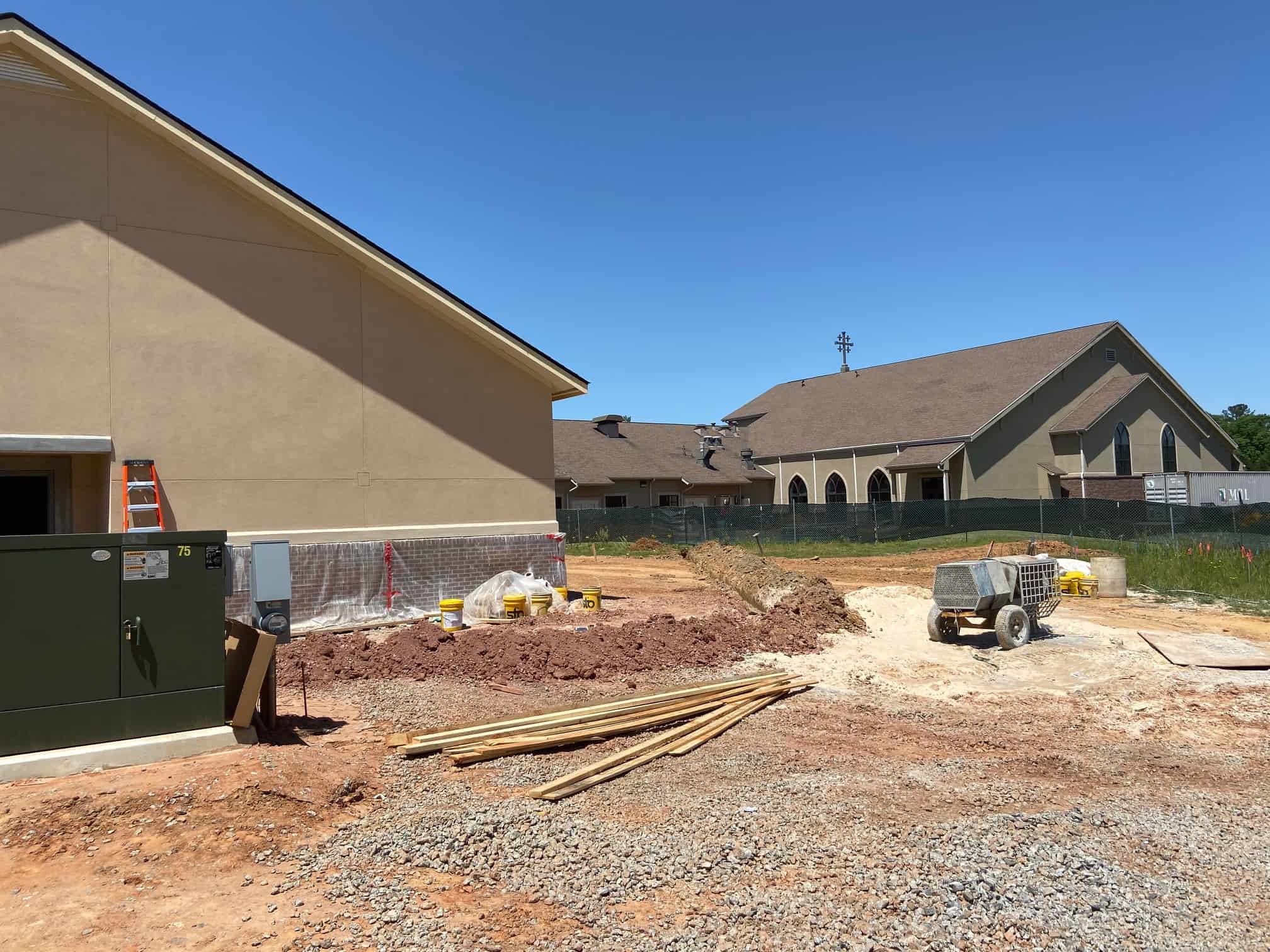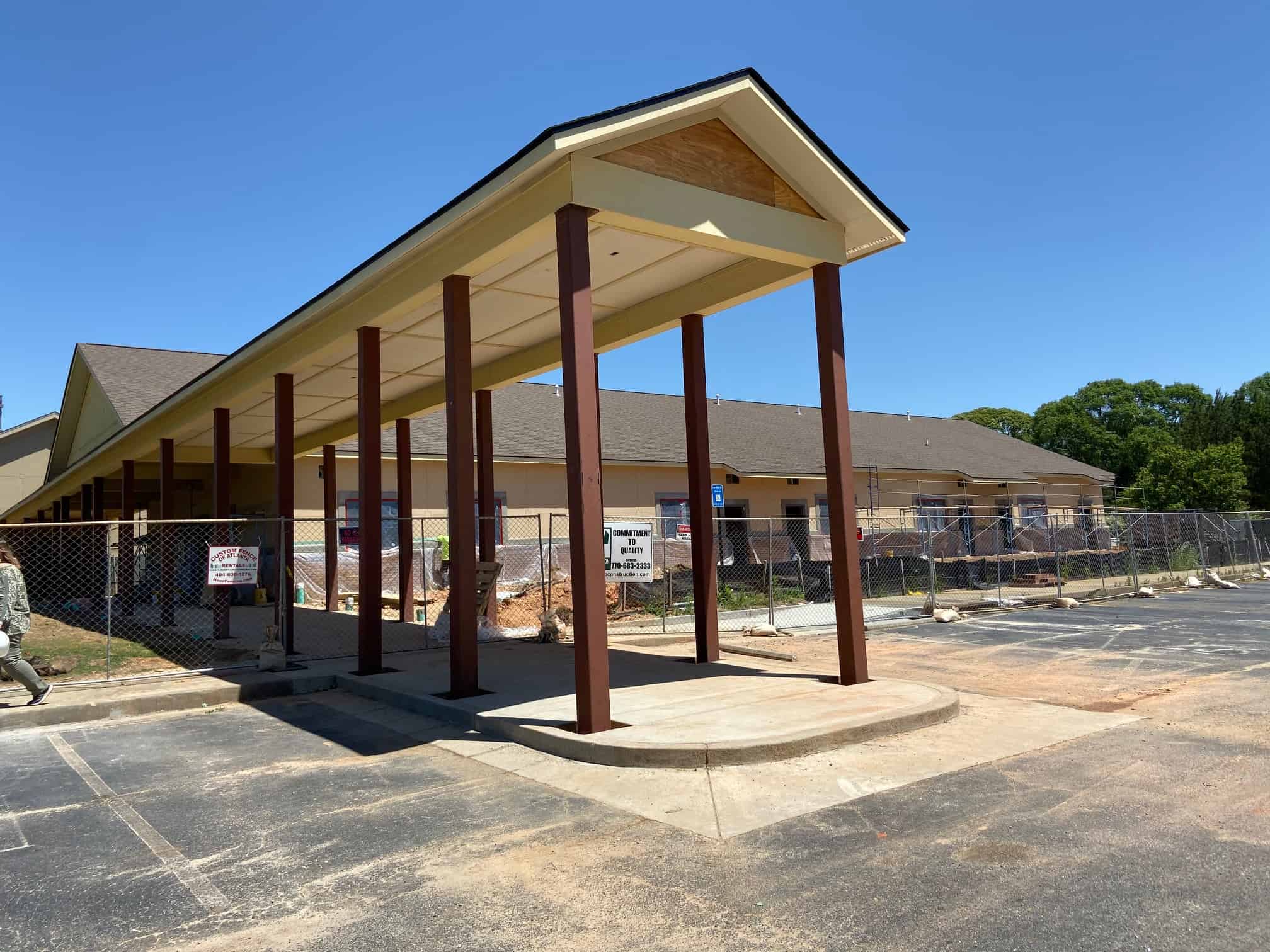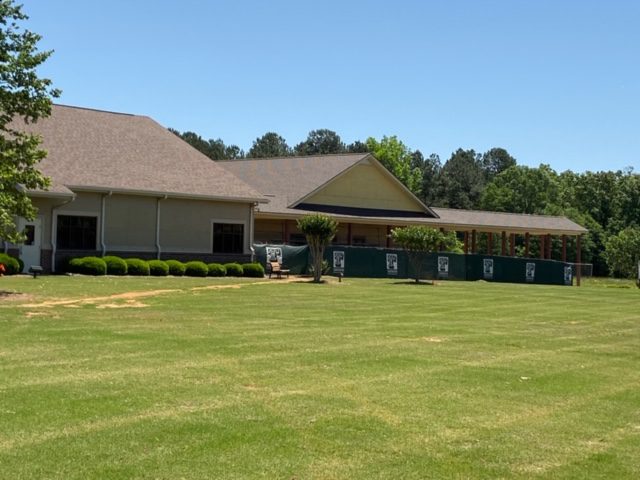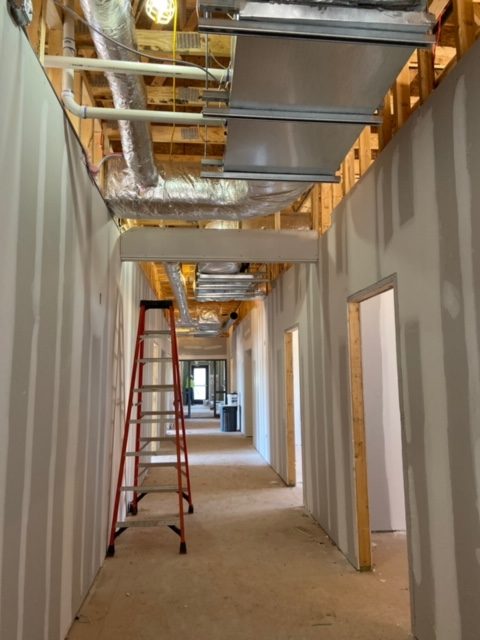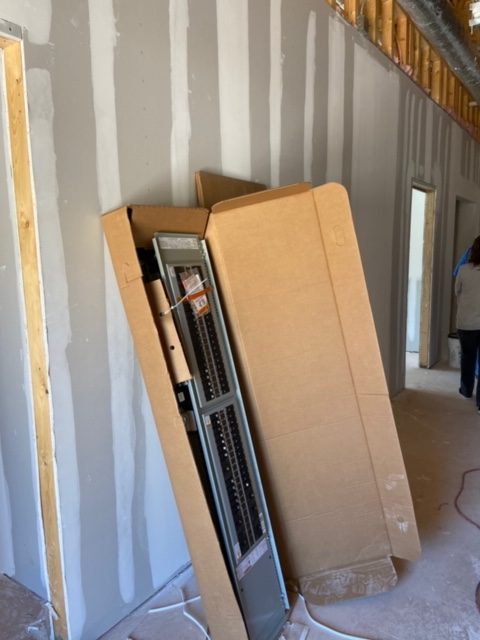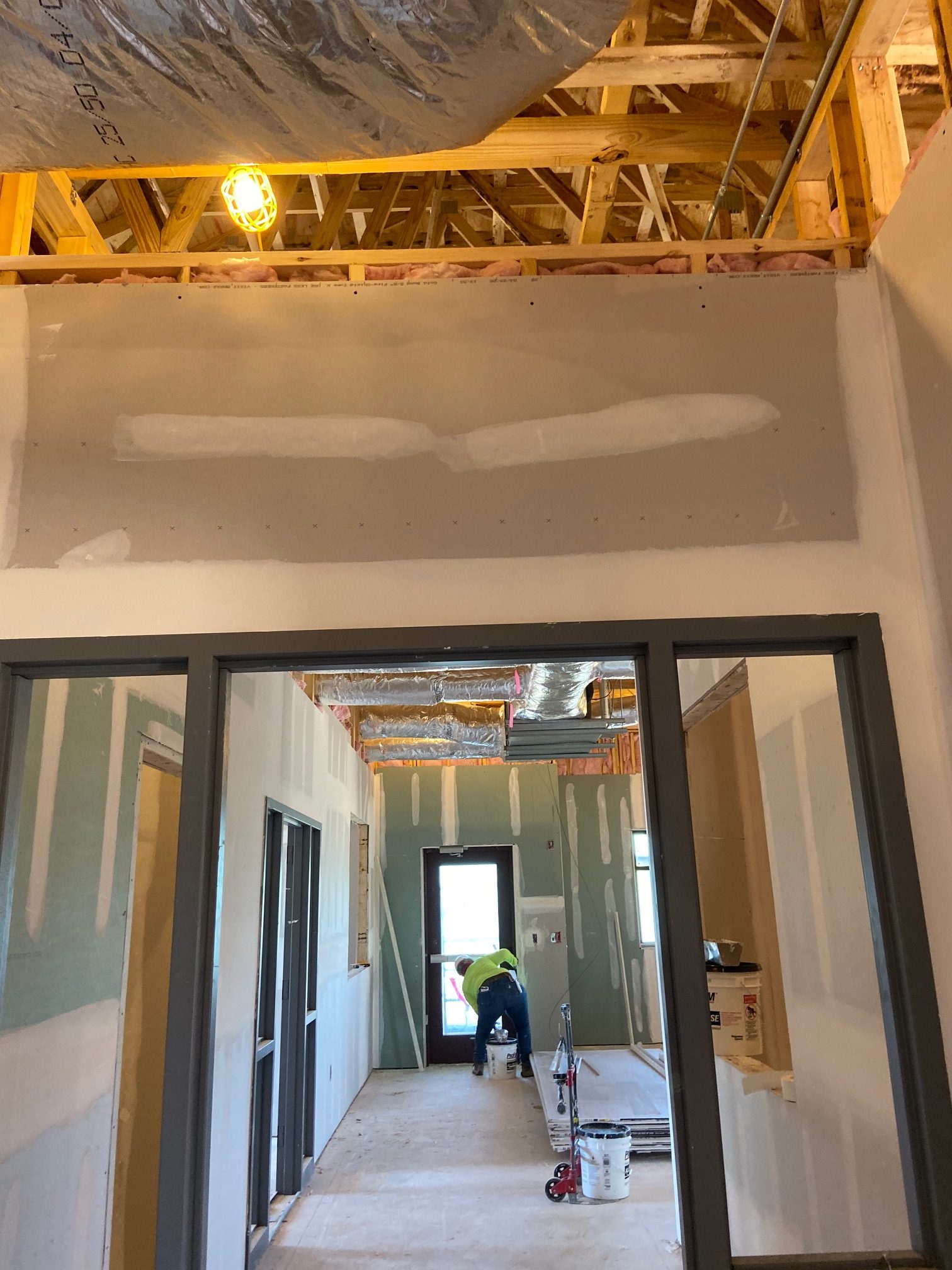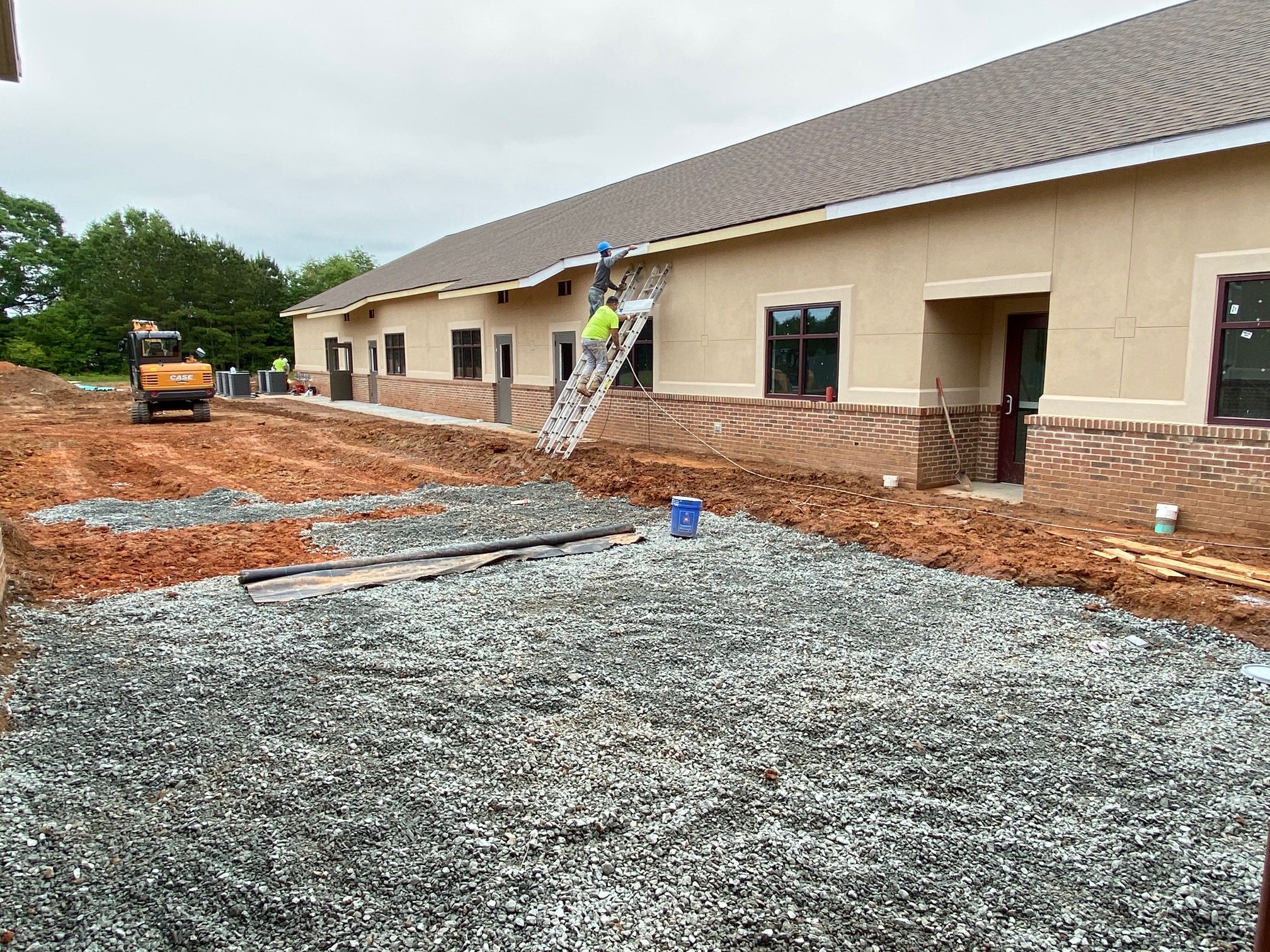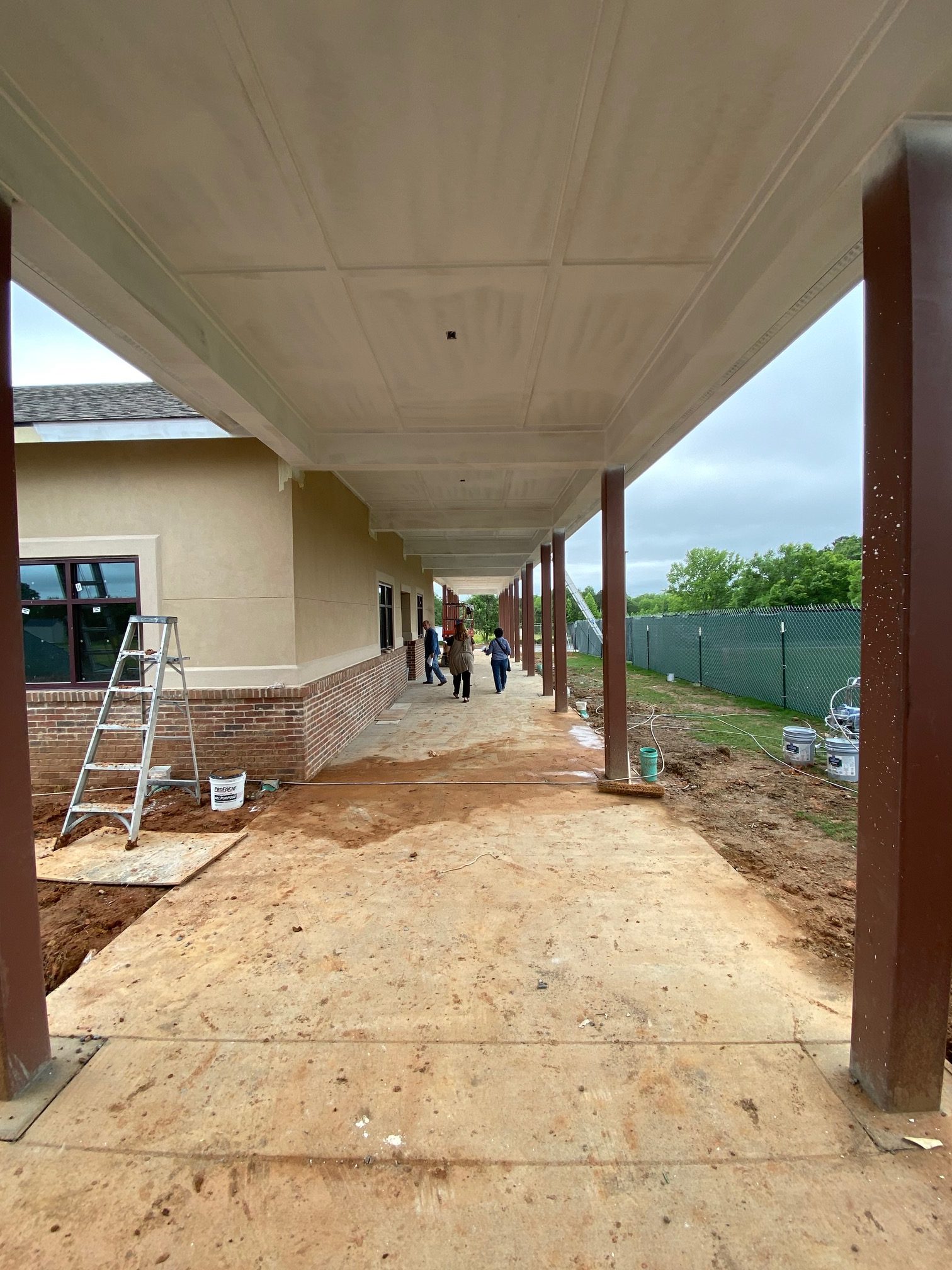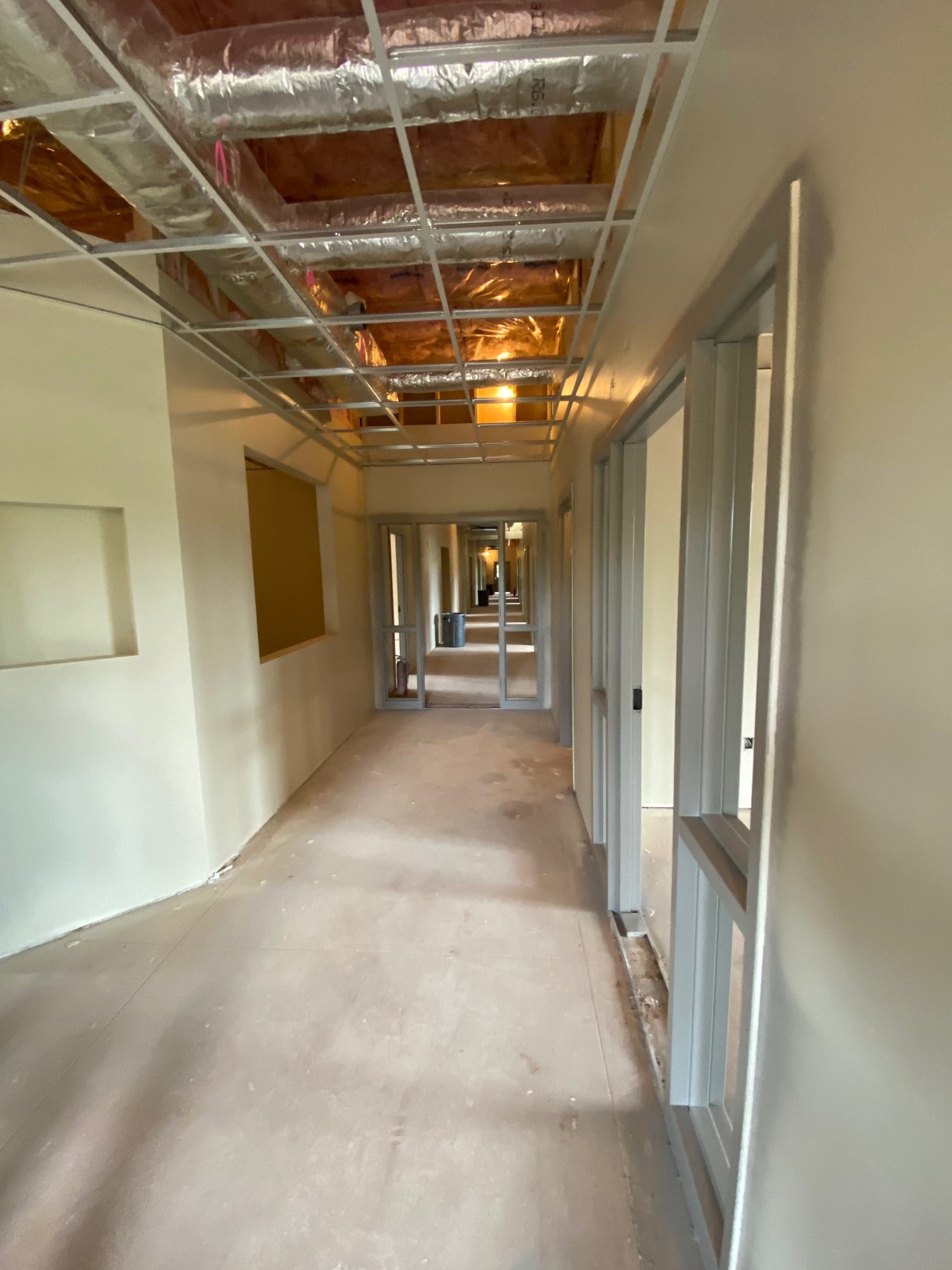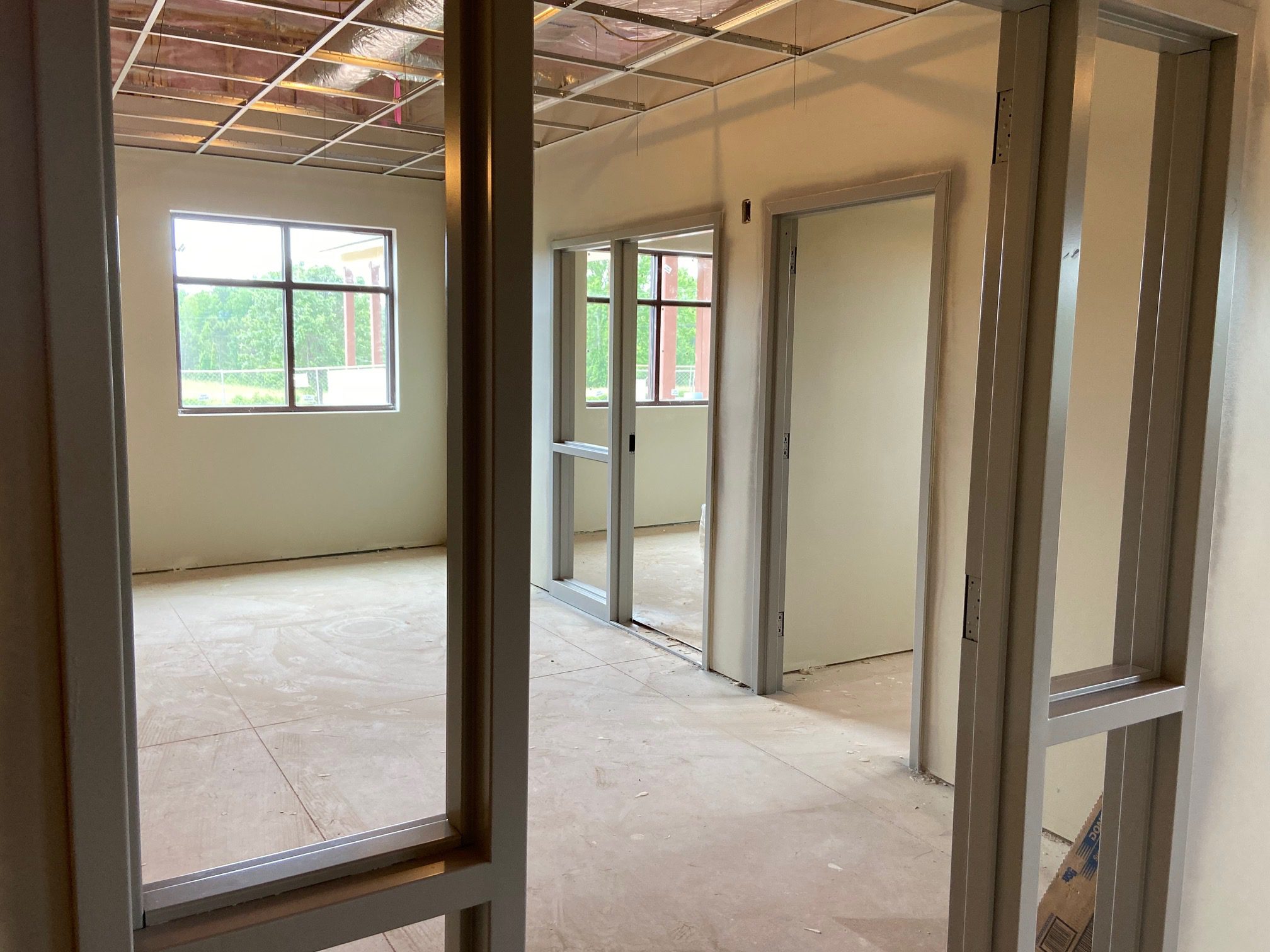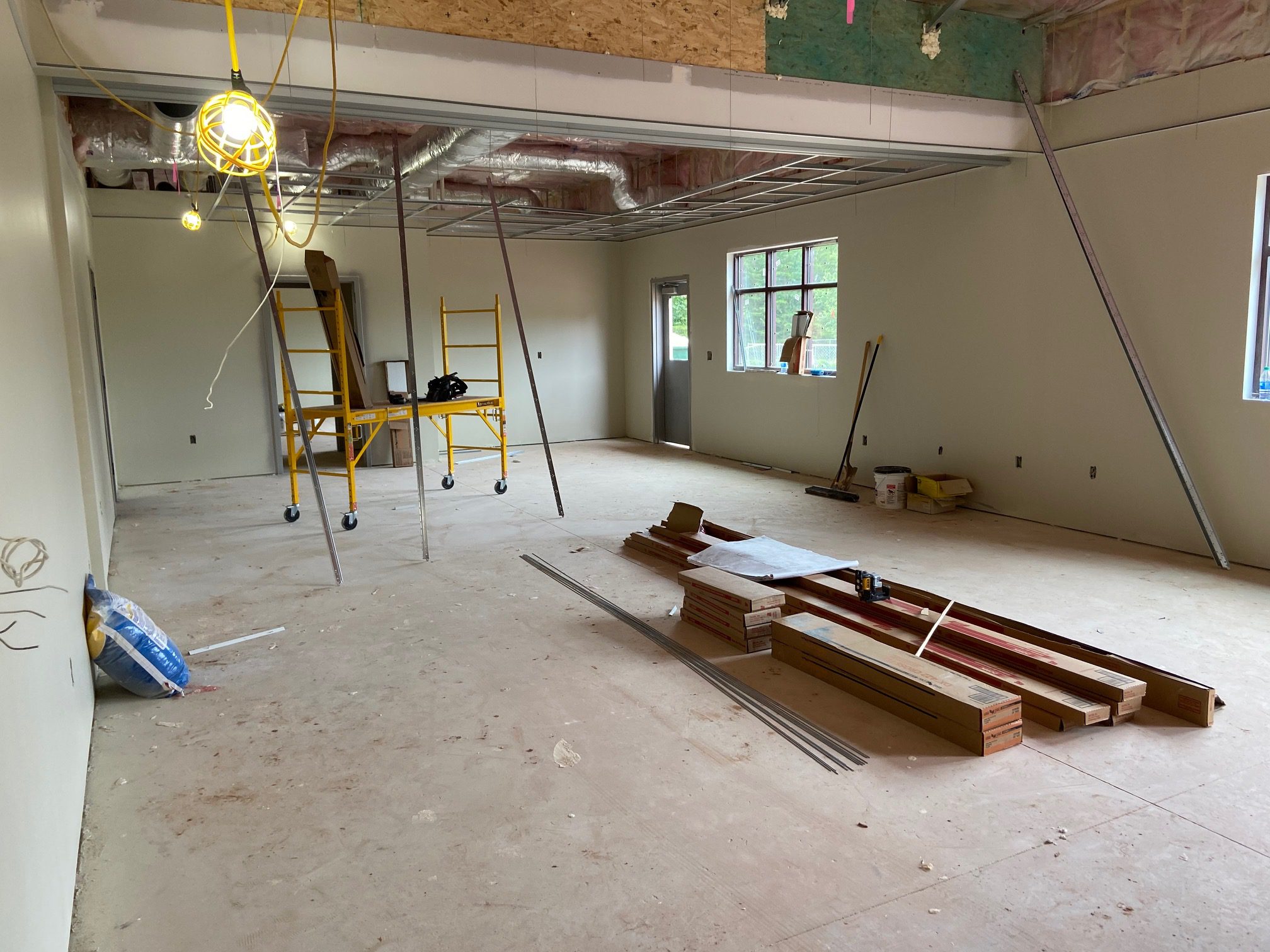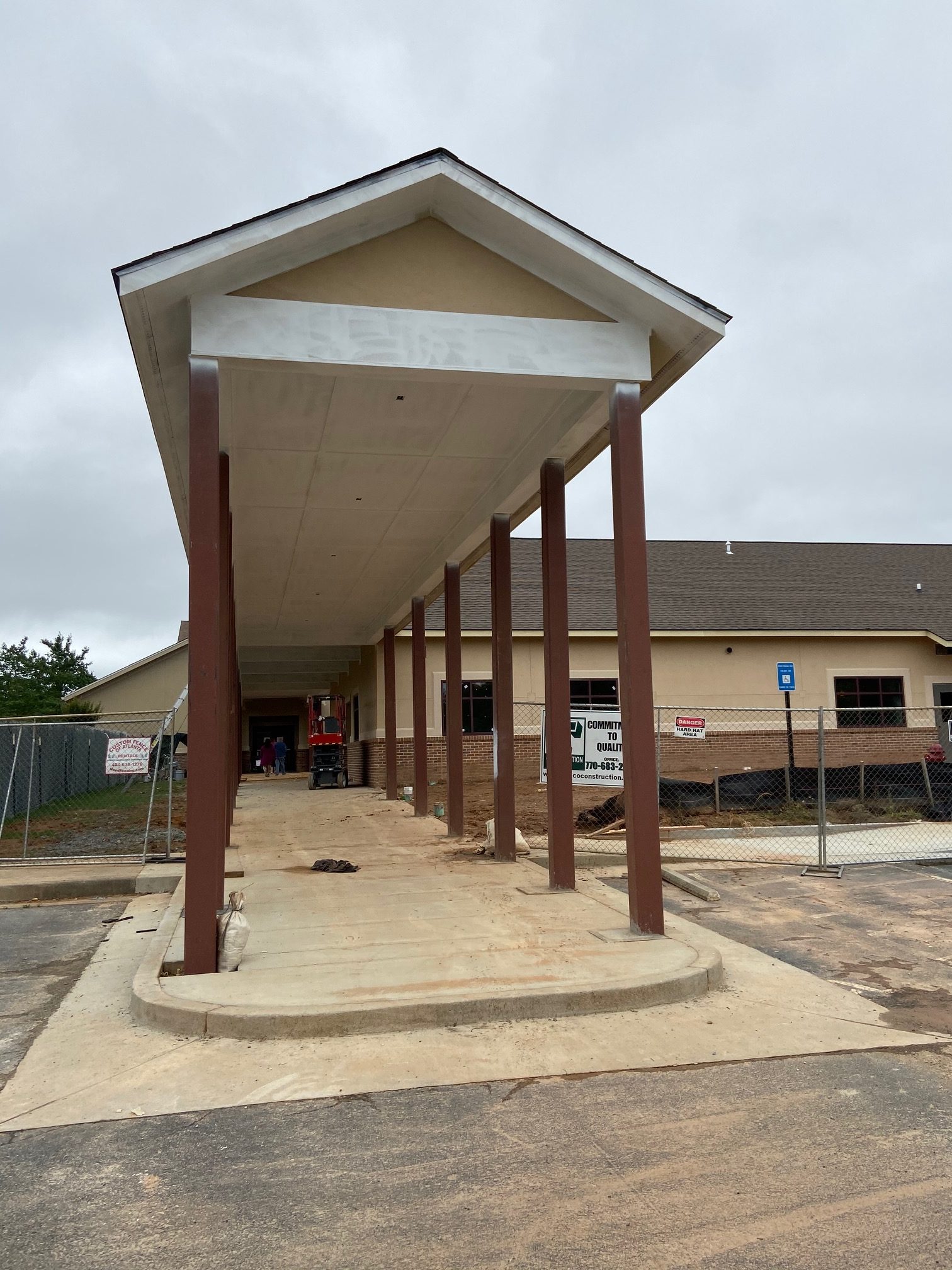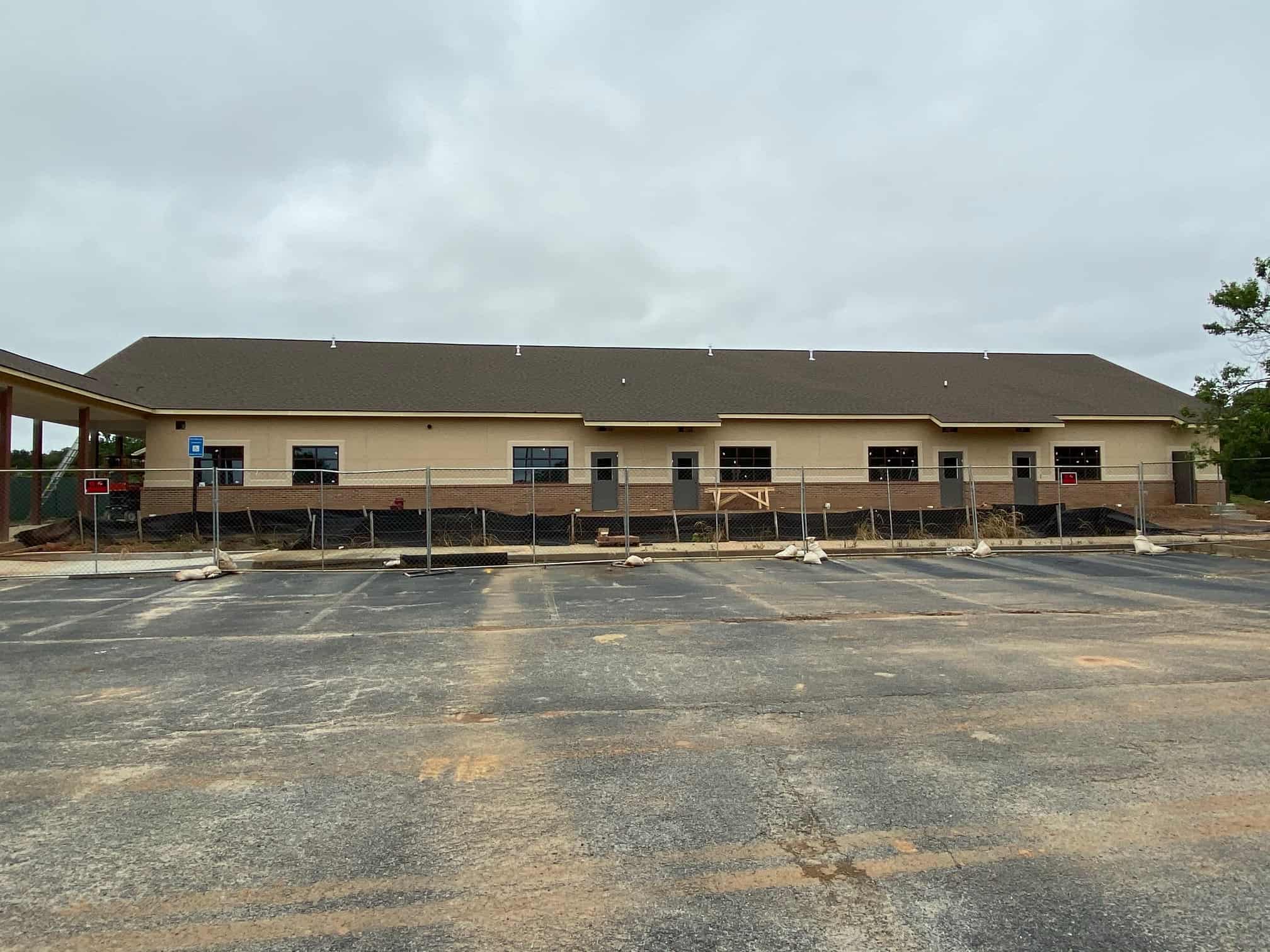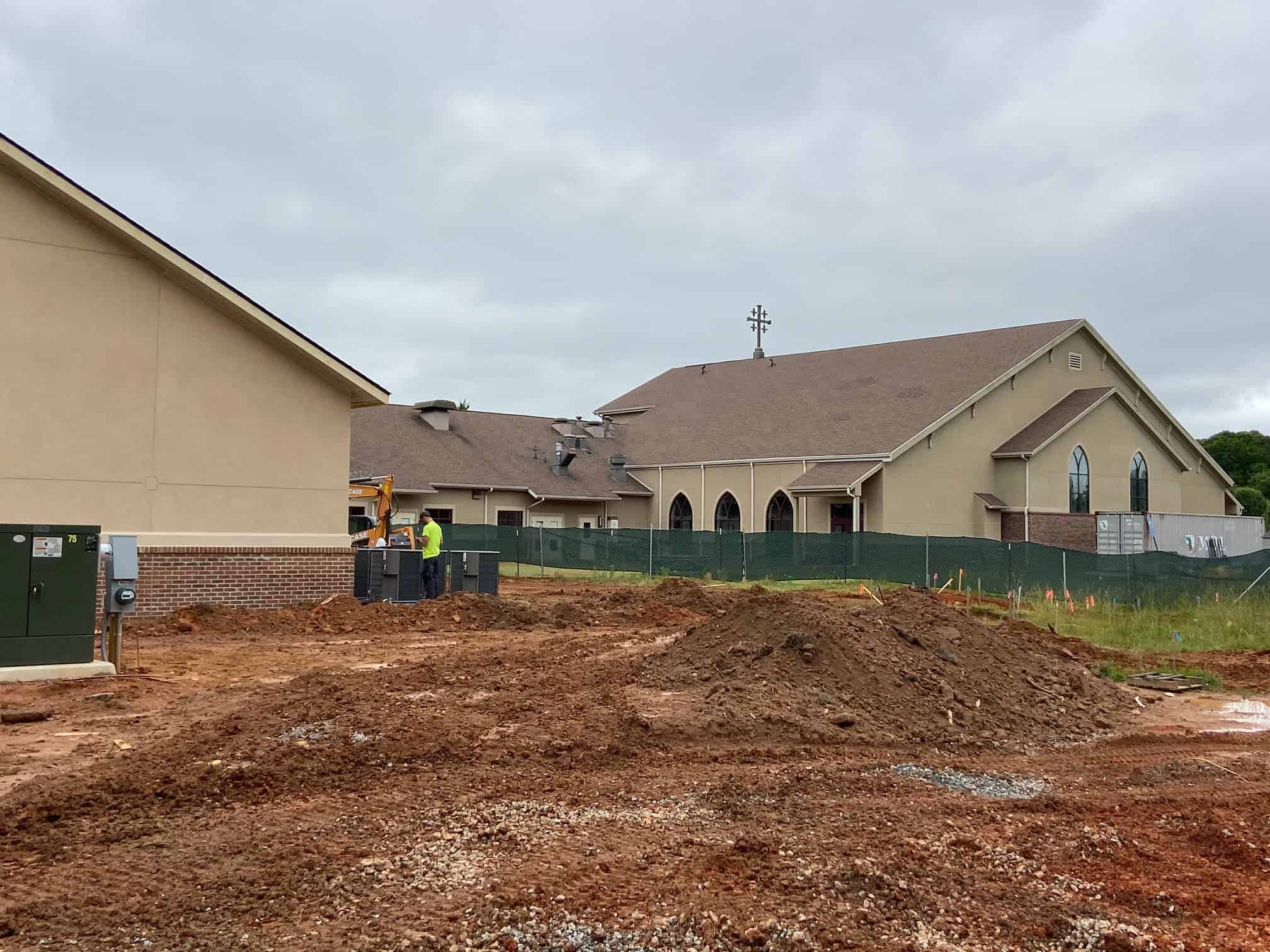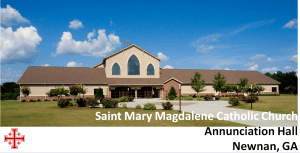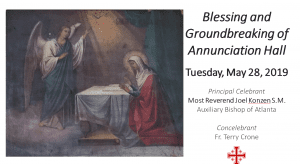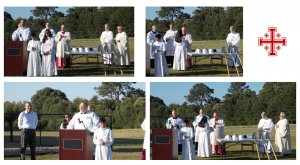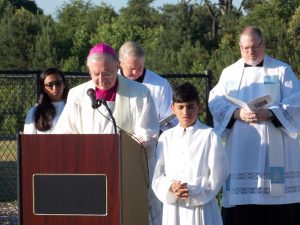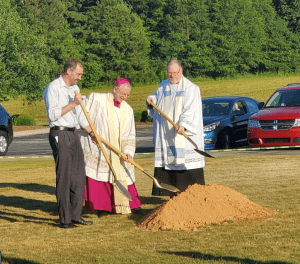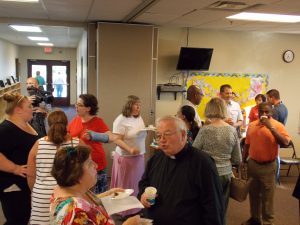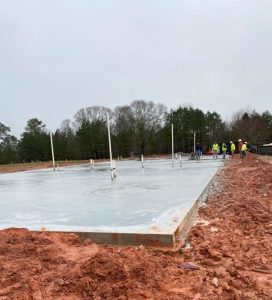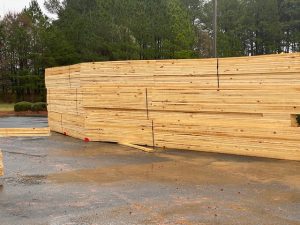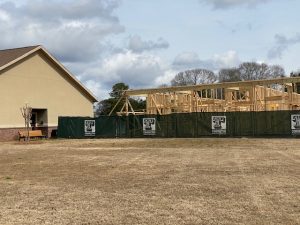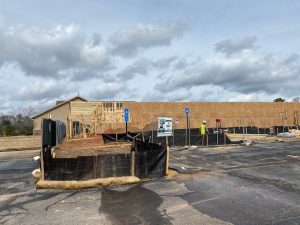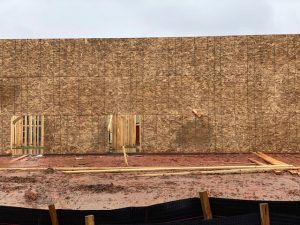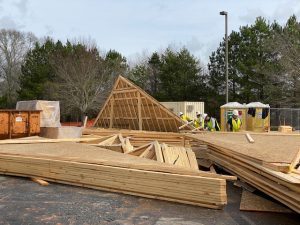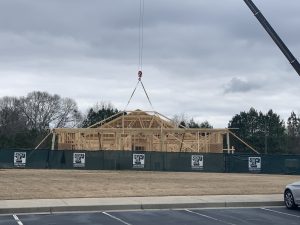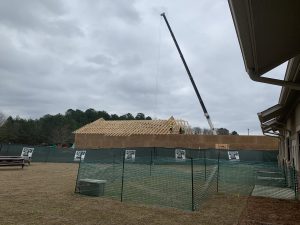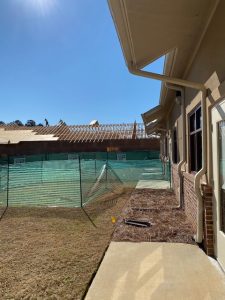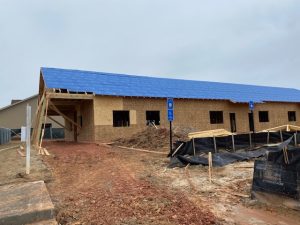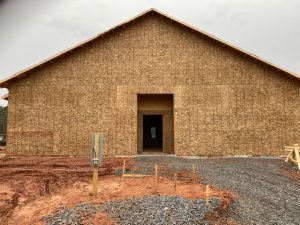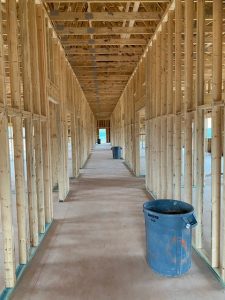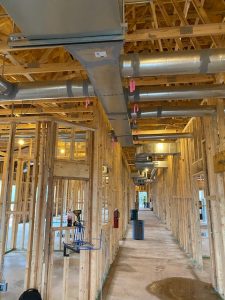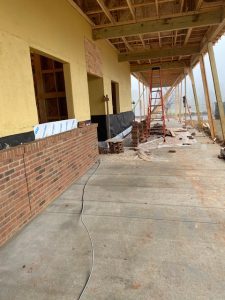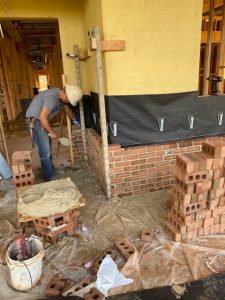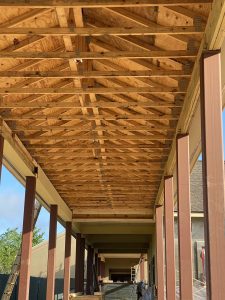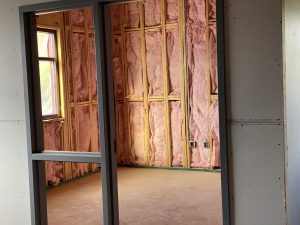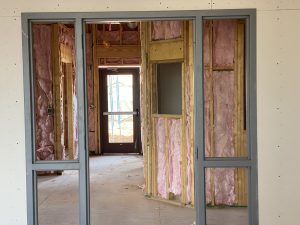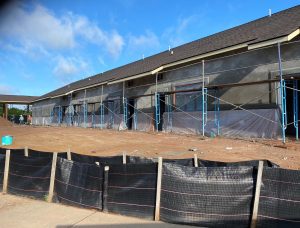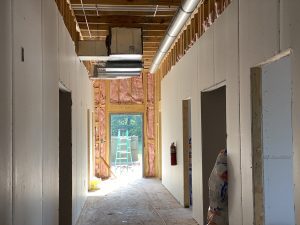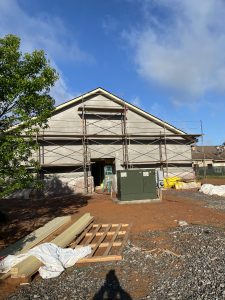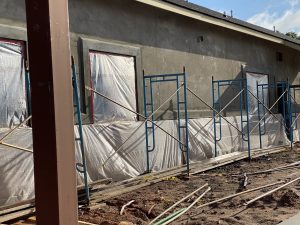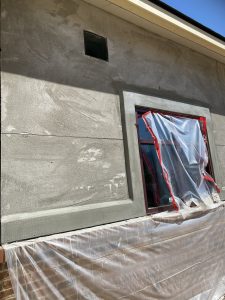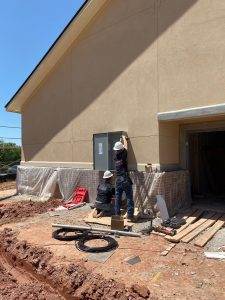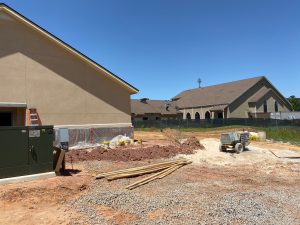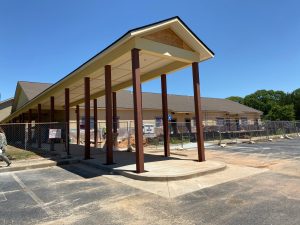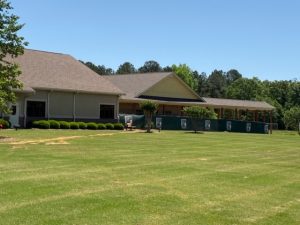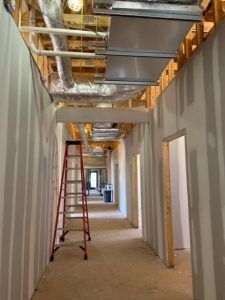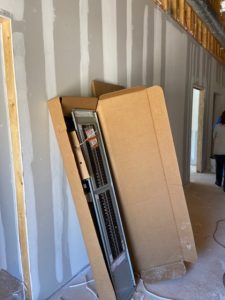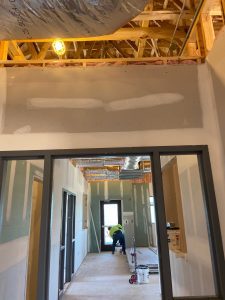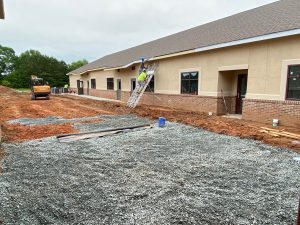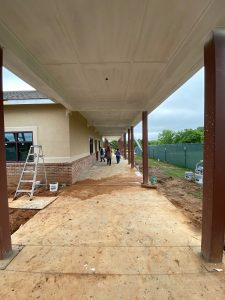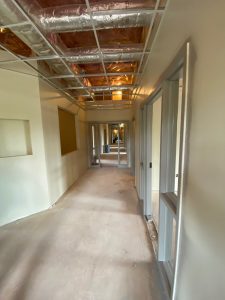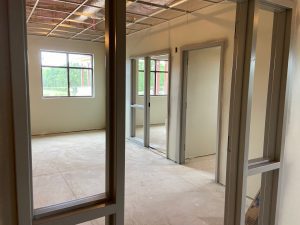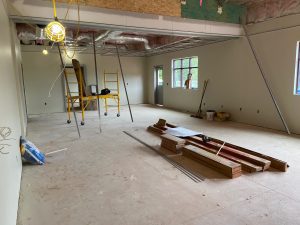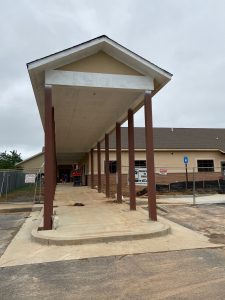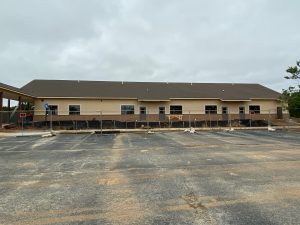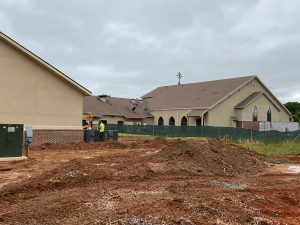 Capital Campaign
Our progress toward our goal: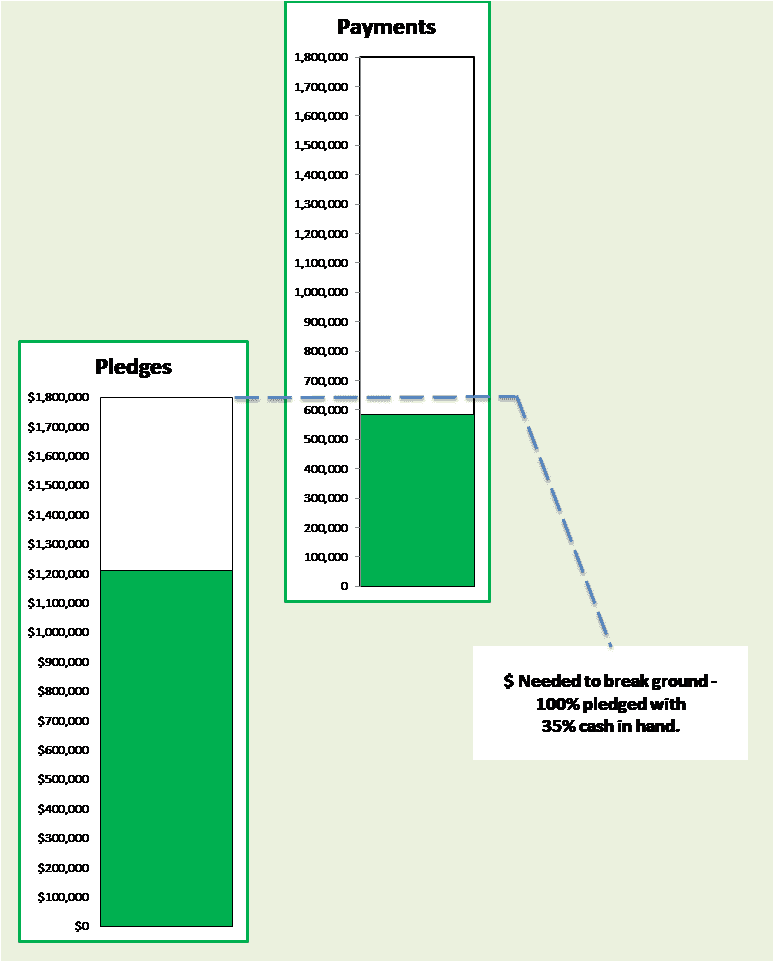 Goal: $1,800,000 includes furnishings and up-to-date technology 
Currently, due to the fire code, we cannot lock the swinging doors between the classroom area and the narthex.  Our new building will allow the children to be protected with locked doors at both ends and a camera/intercom at the main entrance so our staff can speak to any visitors without opening the doors.  We will also have security cameras in place, similar to the ones in our current building.
Group Meetings and Social Events
Furthermore, we have some adult faith formation and sharing groups meeting in the unused classrooms adjacent to the preschool in the mornings, creating traffic which distracts our little ones and makes it difficult to know who is supposed to be there and who isn't.
We also have had to turn away a shared meal (Mercy Meals) for funerals during the week because the preschool was using part of the Fellowship Hall.  With a new building, the Preschool and children's Faith Formation will exclusively occupy the new education building.  Adults will meet in the current building, and our parish gatherings can utilize the Parish Life Center.
Currently, each primary entrance has a long sidewalk leading up to it.  With the addition of the new building and a covered breezeway between the buildings, the long walk from the South parking lot will be more protected.  In order to comply with county code, 48 parking spaces will be added to serve the new construction.  This will also alleviate some of the congestion we experience every Sunday.