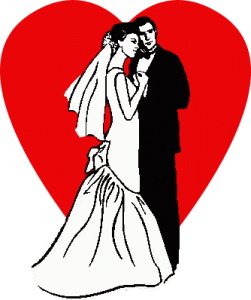 Six Dates for Catholic Couples is a national program that is based on the book, Happy Together: the Catholic Blueprint for a Loving Marriage by John Bosio.  It is an opportunity for couples to reconnect with each other to strengthen their marriage no matter how long you have been married.
Date Night Themes
Date 1 – Remember Your Love Story
Date 2 – What do you believe about marriage?
Date 3 – Recognize the good in each other and in your marriage
Date 4 – Learning to love requires overcoming selfishness
Date 5 – Christ's love for the Church is the blueprint of love
Date 6 – Prayer is the source of strength in our daily challenges
Date Nights – 2013
Saturdays 6:30 – 8:30pm
January 5
January 12
February 2
February 9
March 2
March 9
Childcare will be available upon require with at least one week prior notice.  Please contact Mary Hennie-Roed at hennieroed@juno.com or 770-304-1715 to reserve your space.
Ministry Head: Ken and Lisa Kula | 770-252-8001 | Email
CLICK HERE for the Registration Form
Six Dates is a new ministry beginning at St. Mary Magdalene.   It is an opportunity for couples to reconnect with one another and strengthen their marriage.   Please join us whether it is for 1 date, 6 dates, or any in between. Please call or email Ken or Lisa Kula at kenlis@comcast.net or 770-252-8001 for more information.   Registration forms are located in the Narthex.