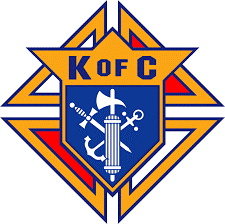 The Knights of Columbus Sharpsburg Council 12862 will hold its 16th Annual Charity Golf Tournament on October 14, 2022, at Summer Grove Golf Course. This year our emphasis will be on financial support to enable local agencies to restore valuable inventories of Food, Clothing and Housing for the March 2021 Tornado Victims.
We typically ask local businesses to support us with Hole Sponsorships, Raffle Gifts, and Golfer Foursomes to help us in this endeavor. In the past, many of our Council Knights who cannot participate in the planning and execution of the Tournament have graciously purchased a Hole Sponsorship or provided the tournament entry fee for a 1st Responder. Last year, your Knights decided to extend this opportunity to ALL individuals within the Parish so that those who would like to support us can also do so. Due to an overwhelming favorable response, we are offering this opportunity again this year. Several options are available. With a donation of $90, you can sponsor a 1st Responder's Entry Fee or for a donation of $100 have an 18" x 24" personally dedicated Hole Sign placed on one of the Tee Boxes throughout the course. Also available are $250 Bronze; $500 Silver; $1,000 Gold and $2,000 Platinum Sponsorships.
Donations of Gift Cards or other appropriate items for our Raffle are also welcome. The Raffle on that day is the second highest form of revenue generation as the anticipated 120 Golfers and 70 Volunteers who participate purchase tickets for a wide variety of gifts.
To the men and women parishioners with small businesses within our Parish who support this event each year, please know that we are most appreciative. To those who are considering supporting us, Thank You in advance.
Please see any Knight for details or contact Chuck Clayton, Chairman at 470-430-8293.